Super (Bowl) Sonic Branding
Posted by
Whitney Arnold
on February 7, 2013
|
No comments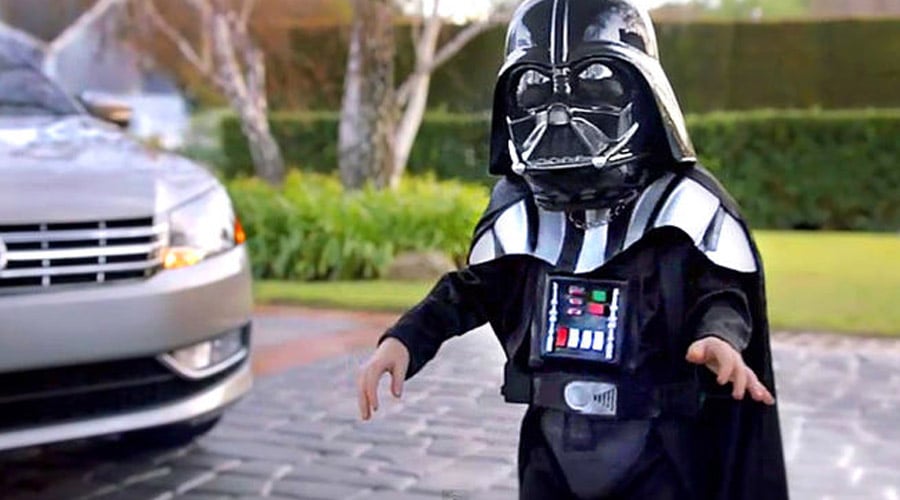 It's not just music they're playing on those Super Bowl ads – the smart sponsors are applying Sonic Branding.
Sonic Branding done right reinforces memory recall and the message, and connects products and services with emotions. Combine story, visuals, and sound in an appealing alchemy – especially during the Super Bowl – and you've got a spot that everyone will be talking about at the water cooler for weeks. Later on, they're revisiting it on YouTube.
It's the reason that the aural jigsaw puzzle of three frogs croaking "Bud…Weis…Er" still stands out years later, as does "Have a Coke and a Smile" and Mean Joe Greene 33 years removed from its first airing, as well as the use of Fleetwood Mac's "Landslide" by Budweiser in the latest Super Bowl.
Stephen Arnold Music has assembled an all-time list of the Super Bowl spots that best used music and sound to their advantage, over the years. Ladies and gentlemen, drum roll please — we present the Super Sonics:
1. Coca Cola — Super Bowl XIII, 1979
Mean Joe Greene accepts a cool bottle from a kid, "Have a Coke and a Smile" kicks in, and Super Bowl sonic branding history was made forever. The positive associations from this ad endured for generations, as evidenced by the 2009 Super Bowl XLIII remake for Coke Zero featuring Troy Polamalu.
2. Chrysler — Super Bowl XLV, 2011
The darkly tense hip hop track captured the soul of the city, and perfectly reflected the spot's visual imagery. This emotion-stirring "Imported from Detroit" commercial starring local artist Eminem inspired people to talk about Detroit — and Chrysler by extension.
3. Budweiser – Super Bowl, XXIV, 1995
Talk about a watercooler classic – the three frogs croaking "Bud…" "Weis…" "Er" strongly associated an innovative sound design with this iconic American brand. It was funny, and gave the world something they could gladly croak along to.
4. Volkswagen — Super Bowl XLV, 2011
A pint-sized Darth Vader used the Force when he discovered the all-new 2012 Volkswagen Passat in the driveway. The essential use of John Williams' classic motif from the Star Wars franchise is a huge part of why this ad remains strong in people's minds, two years later.
5. Budweiser – Super Bowl XLVII, 2013
The mega-brewer returns with "Brotherhood", the tale of a trainer reunited with a beloved Clydesdale. Fleetwood Mac's emotional "Landslide" was the perfect backing track – it's oft-covered status makes it a song choice that spans time. Will people think of Budweiser now when they hear it on the air? We're betting yes.
6. Coke – Super Bowl XXIV, 1990
Not surprising that brand messaging masters like Coke make these Super Bowl ad lists multiple times. Here, the famed "I'd Like To Buy The World A Coke" theme is in full swing in a follow-up to the original commercial, called "Hilltop Reunion", aired during coverage of Super Bowl XXIV featuring the singers and their children, and culminating in a medley of this song and the then-current "Can't Beat the Real Thing" jingle. "I'd Like to Buy the World a Coke" has had a lasting connection with the viewing public. Advertising surveys consistently identify it as one of the best commercials of all time, and the sheet music continues to sell more than thirty years after the song was written.
7. Pepsi – Super Bowl XXIX, 1995
This spot, starring a kid sucking on a straw who launches himself straight into a Pepsi bottle, captures honors for its adventurous use of sound. In our humble opinions, the bold sound design is the true star here.
8. Old Milwaukee — Super Bowl XLVI, 2012
Already larger than life, Will Farrell expands still more into our universe with this grand vision. His heroic stroll through a field of hops takes on magnificent grandeur courtesy of the classical symphonic score that accompanies it. Intentionally jarring sound at the end provides an interesting counterpoint to everything that preceded it – part of a sound (and video) combo that makes this spot memorable.
9. Budweiser – Super Bowl XXXVI, 2002 Budweiser 9/11
Here is the famous commercial Budweiser produced after 9/11. They aired it only once — during Super Bowl XXXVI in February 2002. This one-minute spot features the beer company's trademarked team of Clydesdale horses trudging across snow-covered ground into New York City where they stop to gaze upon the Statue of Liberty and the city's skyline before lowering their heads on bended knees in a gesture of respect. Music and images drive the whole commercial – everything is very emotive, thanks to the simplicity of this moving tribute and the music.
10. Noxzema – Super Bowl VII, 1973
Joe Namath — and a jingle for the ages — stars here. "Let Noxzema cream your face, so the razor don't!" is belted out by an unknown session singer, with massive levels of mucho gusto. We dare you to forget this jingle anytime soon. No, wait, we DOUBLE DOG DARE you. Some rockin' funk makes this the grooviest shaving cream commercial in broadcast history. Meanwhile, onscreen, don't miss the Most Obvious Lip Synch Ever Seen.
We continue to scrutinize the archives. Stay tuned, because we'll add some more Super Sonics soon!