How the World Leaders in Sonic Branding™ make Production Music
Posted by
Whitney Arnold
on July 15, 2014
|
No comments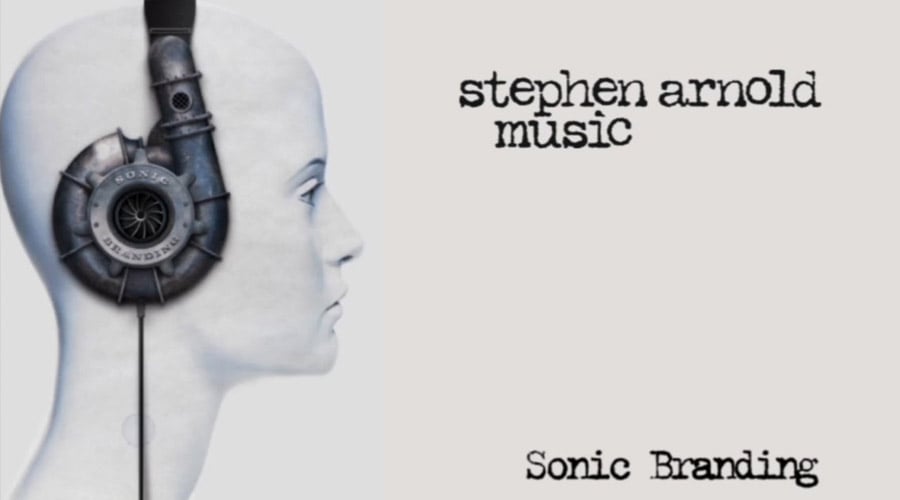 We've been making music for a long time.  And we've been lucky enough to produce branded music packages for some of the largest networks in the world.  When we produce a volume of production music for our production music collection, The Vault, our same standards carry over into every step along the way.
Accomplishing that, of course, is easier said than done. So you want to produce a volume of production music?  Read on and find out how…..
1. Find your target demographic
What are your clients using/downloading? What are the current popular sounds?  Is there a major sporting event on the horizon?  What time of year will it be released?
All these questions determine what genre, style of volume you'll be producing, and when you're going to get started.  For instance, for the World Cup that just concluded this past weekend, you'll have wanted to start production on a Brazilian or sports-centric album at least 6 months prior (if not before).  The old adage says to break out the sleigh bells in July.  Make sure you're thinking ahead, or you'll get left behind.
2. Line up your writers
Once you've decided on a theme, collected any reference tracks and laid down any scratch tracks, it's time to call in your creative team.  We use both in-house writers and outside contractors/writers that we count on for our biggest branding projects.
If you're not willing to put the same production values into a library volume as your other projects, you'll never get noticed in a crowded marketplace.
3. Change it, revise it, rewrite it, rewrite it again
Here at Stephen Arnold Music and The Vault, there's no telling how many revisions we'll go through to get that perfect track.  I've had so many composers get in touch "Do you want this track?"  — and I can't tell you how surprised they are when you ask for change in bar 12, or to try a different instrument variation.
If you're satisfied with your first version, you're either the greatest producer/composer on the planet, or you're fooling yourself!
4. Book your talent
You've got your cut just how you want it, now let's line up the right talent.
Are there vocals?  Male or female?  What style of singer do you want – edgy/rock? Big and soulful? Soft and sweet?  Are you happy with the guitar work?  Lots of composers are great at writing a song but aren't session musicians.  We're constantly re-tracking guitars, live drums, and laying down live horns, brass and strings.  And every player has a different style.  Know your players and who can deliver the performance you need to take that track to the next level.
5. Track it
Modern technology is amazing, and lots of players have their own rigs that sound great.  But just ask our head engineer when it comes time to mix after getting someone in the studio with your own gear – all those fancy preamps and Neumann mics you invested in make such a difference.  As always, time is money – so making sure as a producer that you're keeping sessions in motion is essential.  And a lightning fast tracking engineer is worth their weight in gold.
6. Mix and Master
You've written it.  You've tracked it.  Now it's time to polish it.  I'm not a mix engineer, and I'm not a session guitarist.  But I can tell a great mix from an average mix.  And there are only a couple of engineers I trust with anything that comes out of our control room.  Trust me, even if they don't know why, even the end consumer will be drawn to a better-sounding mix.
7. Edit It
Your clients are churning out video content at serious speeds – they'll want those edits close at hand and don't want to chop up a :30 or :10 edit every time they need it.  So, tedious as it may be, it's YOUR job to get that done, nailing the best possible edit point and crossfade. And always give them an alternate mixout or underscore version (see #6).
8. Tag it
You may have the best sounding track in the world, but if a client can't find it, they're certainly not going to use it!  It's not sexy, and it will make your brain melt, but keyword tagging and metadata are so important.  Even little things like an incorrect IPI number tied to your publishing can hang up performance royalty payment.  So take the time to do it right – I put my eyes and ears on the meta-tagging for every single cut, even if it's to spot-check someone else's tags.
9. Blast it
Ta-Da! You've got the perfect volume for next year's major sporting event.  It sounds awesome.  And the artwork looks great (somewhere between steps 5 and 9).
Now it's time to market it and get it out there.   Get an eBlast out to your clients and contact lists, let them know about this awesome volume they can license.  Put out the press release. Promote it on social, do an ad buy – make some noise about all this noise you're making!
10. Hear it on TV, the Web, Mobile
Ah, the satisfaction of hearing your music on the box.  It's so rewarding. And trust me your wife/husband/girlfriend/mom/dog will never get tired of you channel surfing and saying "That's one of ours…that's ours…. That's our music".
Just kidding.  They're sooooooooooooo not impressed.
— Whitney Arnold, VP, Music Services, Stephen Arnold Music & The Vault