Station Summit 2017: Local Newscast Guitar Giveaway!
Posted by
Dave Baumann
on June 6, 2017
|
No comments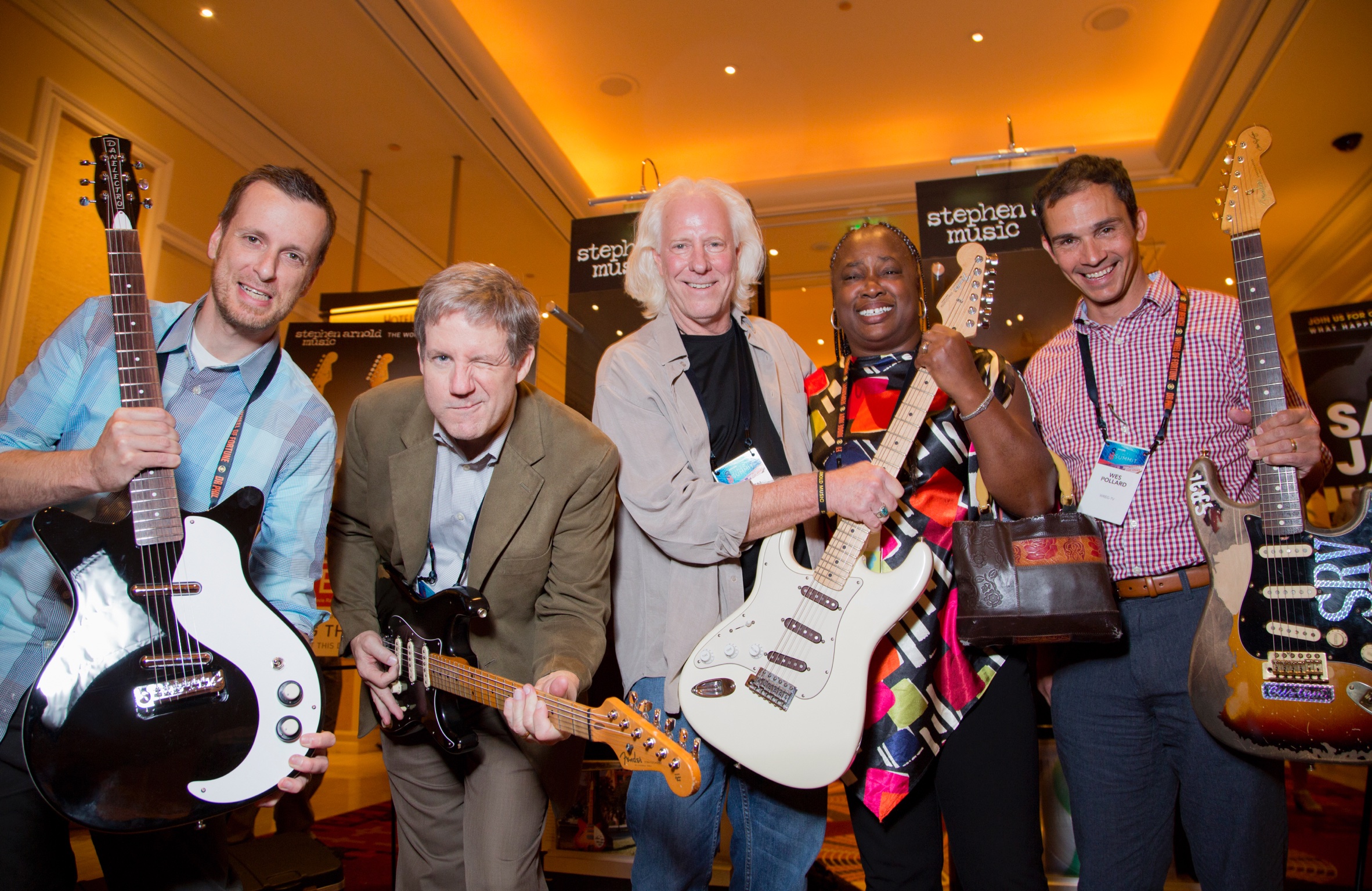 Win a guitar for every segment of your news day.
Once again, Stephen Arnold Music is giving away a handful of unique guitars at Station Summit in Las Vegas. This year it's a NewsReady guitar giveaway featuring FIVE guitars up for grabs — each guitar represents a segment of a typical local newscast.

POLITICS:  American flag electric guitar signed by Bruce Springsteen

Politics have been anything but subtle lately, and to reflect all the coverage is an American flag electric guitar signed by Bruce Springsteen.  Stephen has thought twice about keeping it!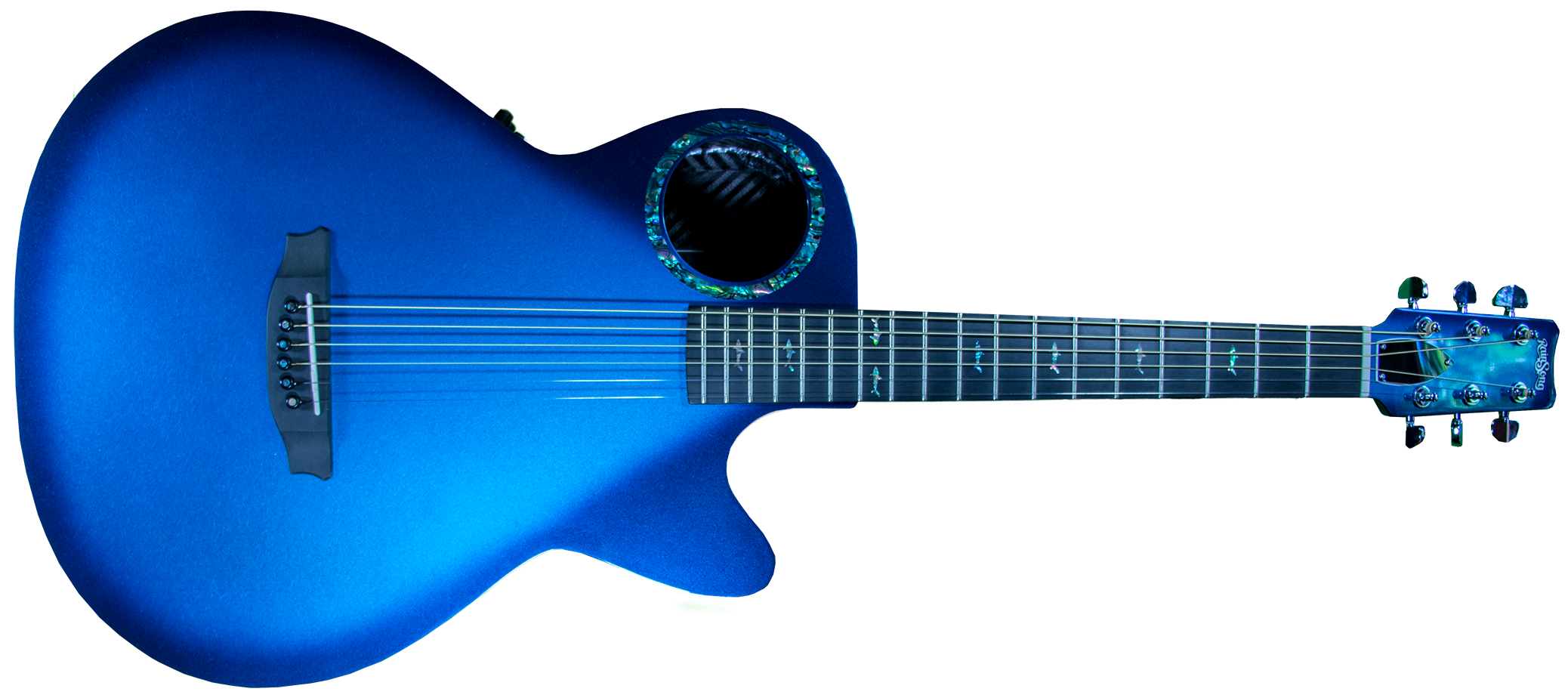 WEATHER:  RainSong Concert Series With Offset Sound hole
Beautifully crafted from all carbon fiber, this unusual acoustic/electric guitar can literally weather any storm.  "I play mine outside in the rain, all the time!" say Stephen.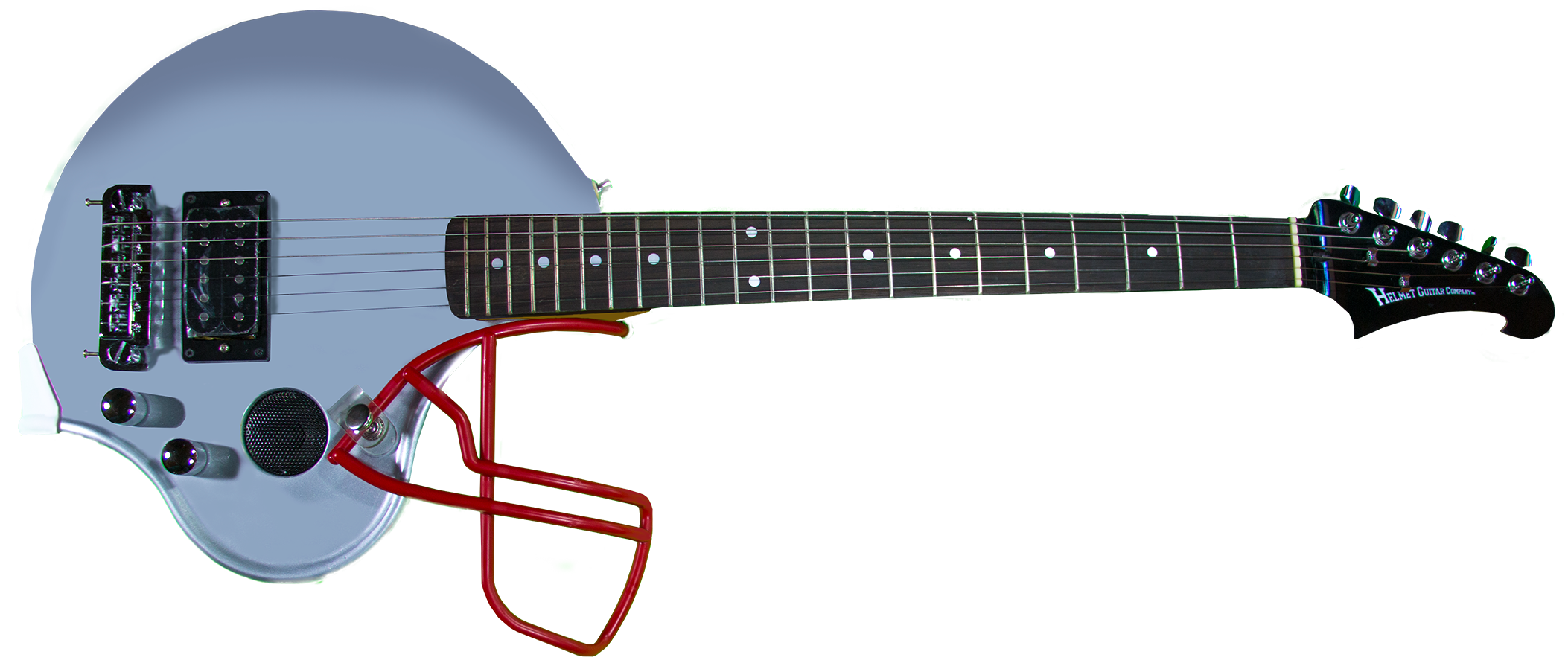 SPORTS:  Helmet Guitar By Tonal Instruments
For anyone who has ever fantasized about being able to play a football-inspired guitar while watching a game, now is your chance. Stephen found this guitar online and had to get it. The body of the guitar is shaped like a football helmet. It also features a face mask in a variety of colors so you can match your favorite team. And it has a built-in amplifier — perfect for taking to a stadium and shredding live.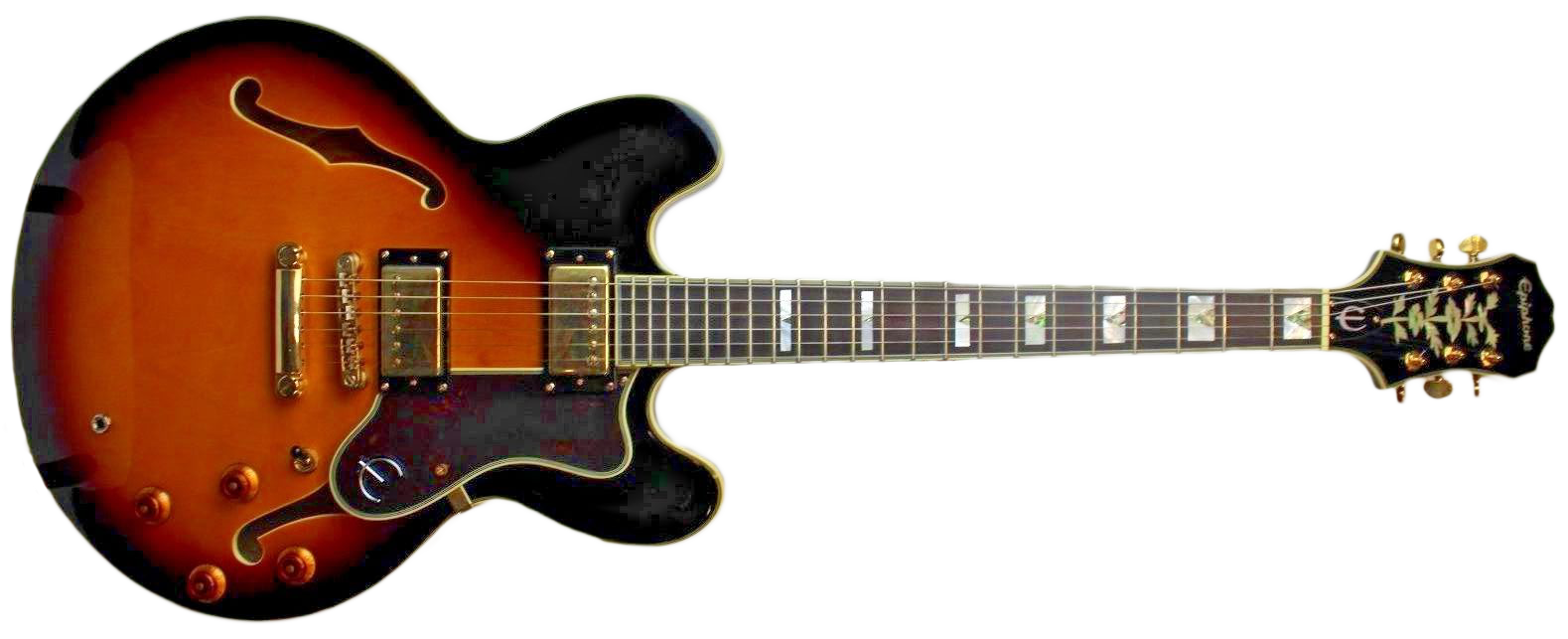 MORNING NEWS:  Sunburst Epiphone Sheraton II archtop, hollow body electric guitar
Sit back with a morning coffee and strum this "sunburst" finish Epiphone Sheraton II archtop, hollow body electric guitar. The classic shape features two humbucker pickups and a rosewood fingerboard with intricate inlays to brighten up your day.

INVESTIGATIVE:  Justin Johnson Signature Shovel Guitar
There's no instrument more fit for "digging" up a good story than this guitar made from a shovel.
"Yep, someone really made one, and it sounds really cool," Stephen said. This Justin Johnson Signature Shovel Guitar is a custom-made, hand-crafted, and signed and authenticated with an Autographed Certificate.
Be sure to stop by our Stephen Arnold Music kiosks, at Station Summit, to check out this year's selection of guitars and drop off your business card to enter the raffle. Good luck and see you in Vegas!