A Lost (Cover) Art
Posted by
Chad Cook
on April 7, 2015
|
No comments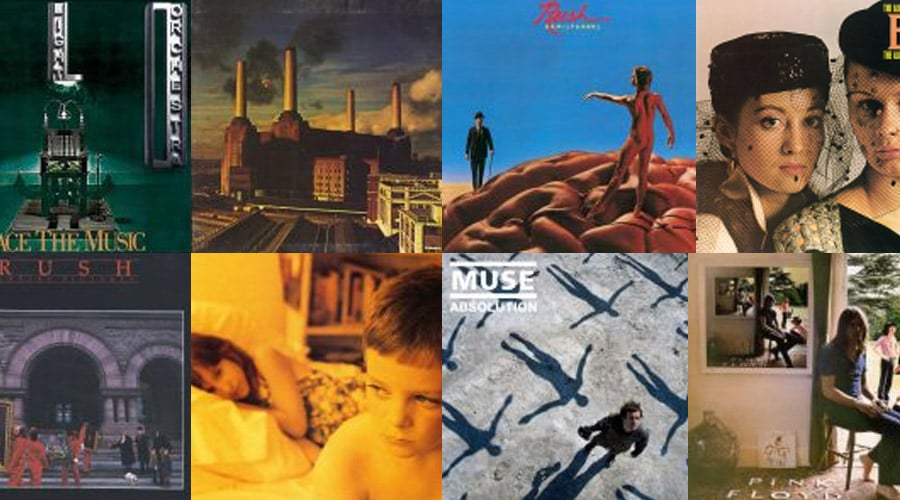 A generation ago, the music listening experience was just that: an experience. Having returned from the record store, the eager listener – usually in the company of like-minded friends – would peel the shrinkwrap from the rather large cardboard sleeve and remove the inner, thinner paper sleeve to reveal the all-important vinyl record that awaited inside. After placing the fragile disc carefully on the turntable, the stylus would be lowered to the surface, gingerly, in the hopes of minimizing that inevitable *pop* of first contact.
And with that pop began an audio/visual adventure. For it wasn't only the music that caught our interest. No, the best collections of music were always wrapped in large, stunning artwork that fired our imaginations and sparked our conversations. And no first listen could be complete without a thorough examination of that new masterpiece.
But as we've made the decades-long transition from Hi-Fi to Wi-Fi, the canvas has shrunk, and the listening experience has become less organic and, consequently, less engrossing. No longer do we take the time to listen to a new release in its entirety as a single work while intently studying every square inch of the packaging. And while vinyl is enjoying something of a resurgence in certain circles, downloads and Shuffle Mode still rule the day. And with that, we've lost our appreciation of the long-form album as a work of art in its own right.
So I'd like to share with you some of my all-time favorite album covers. No rhyme or reason here … no particular order … just revisiting some really fantastic work by an increasingly underappreciated class of artist.
And of course, I'd be remiss to neglect our two offerings from SAM.  Give us a call if you'd like a copy!