Don't Stop The Music
Posted by
Whitney Arnold
on February 19, 2013
|
No comments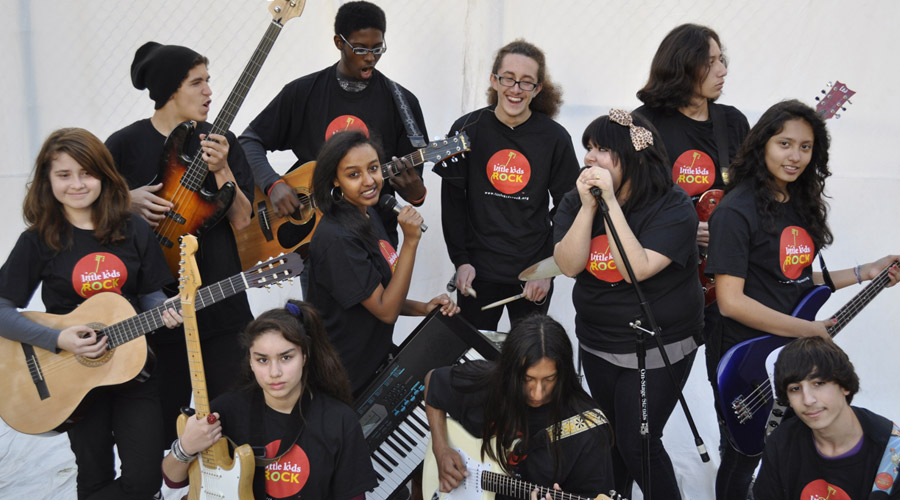 "Music education is being stripped from our nation's public schools at an alarming rate due to budget cuts," Keith Hejna, Communications & Outreach Coordinator for Little Kids Rock says. "It's up to the adults to stand up for our children's right to rock… and ensure that they receive music education, which is vital to their development as students and human beings."
That's why we're so excited to support Little Kids Rock. Here at Stephen Arnold Music we know a thing or two about writing a good tune; and we know what a blast it is when we're hitting all the right notes.  But we also know what it takes to get there:  a lot of hard work – from bleeding fingers to ringing ears – a little luck, and that first person to say, "Here you go!" and put an instrument in your hand.  The first part, that's all on you.   But Little Kids Rock is on a mission to make sure every kid gets the chance to rock by getting instruments and music lessons into the hands of underprivileged school kids.
"Little Kids Rock is an all-volunteer organization that's very efficiently run," says SAM president Stephen Arnold, "It's amazing how far they can make a dollar go."
And because each dollar counts, we're donating $1 for each new "Like" to the Stephen Arnold Music Facebook page.  Help us raise $5,000 for this awesome charity. You can't buy a guitar for every kid out there, but with just the click of a mouse you can make a difference in the lives of some extraordinary kids.