Stephen Arnold Music Salutes the Big Sounds of the Big Game
Posted by
Dave Baumann
on February 15, 2022
|
No comments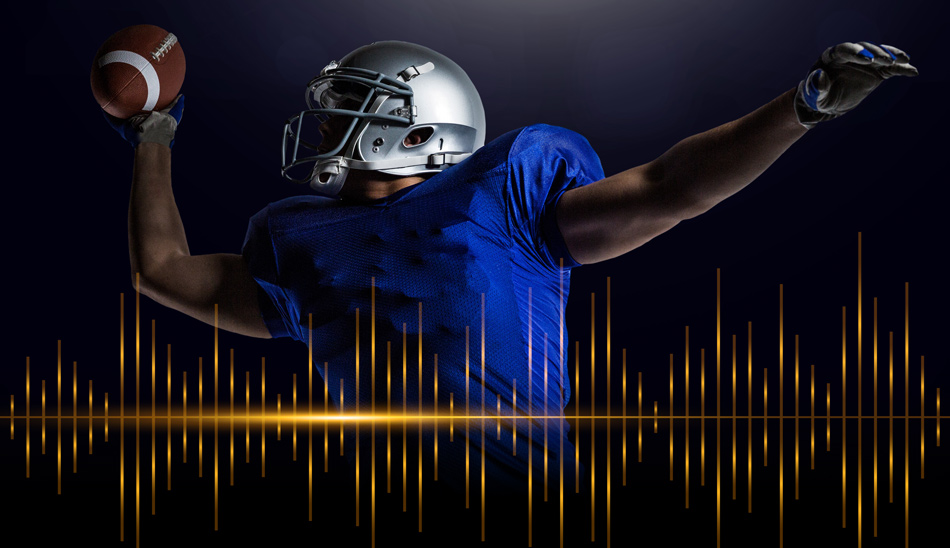 DALLAS—February 15, 2022— The Big Game Bowl always delivers great entertainment via the game, the halftime show, and sensational commercials that look—and sound–great. This year's broadcast was no different as viewers were treated to a slew of great ads, many noteworthy for their brilliant use of music, sound design and sonic branding.
The team at Stephen Arnold Music tuned in and were deeply impressed with what we heard. Here are a few of our favorites:
---
Volvo Polestar: No Compromises

Volvo introduced its new electric sedan in an elegant spot that notes all the things it doesn't include: No epic voiceovers. No punchlines. No empty promises. The ad's bass-driven track is similarly stripped of nonessentials while relentlessly building tempo and intensity. The lack of voiceover focuses attention on the excellent, cheeky copy. Less is more.
---
Doritos: Push It | Flamin' Hot

After nibbling Frito Lay's spicy treats, a sloth, a deer, a bear and several other forest critters engage in an impromptu version of Salt-N-Pepa's Push It. Environmental and animal sounds evolve into the background track for a new rendition of the '90s hit. A marvelous use of music to tell a story without voiceover or graphics.
---
NFL: Bring Down the House

Two kids playing a football video game are shocked as some of the sport's best players spring from the screen and mayhem envelops their living room. A terrific, original post score helps drive the drama and excitement, while strategically placed sound effects punctuate the action. Snippets from Little Richard's Long Tall Sally integrate perfectly and further the exuberant spirit.
---
Budweiser: A Clydesdale's Journey

A master at tugging at the heartstrings, Budweiser returned to the Big Game with a story of a horse that fights its way back from injury and achieves glory. A fine, non-melodic original score mirrors every twist in the emotional story and ultimately transitions into a Home of the Brave theme. Artfully crafted sound effects heighten the tension and accent the poignancy.
---
T-Mobile – Duet for Home Internet

Scrubs stars Zach Braff and Donald Faison reunite for an improbable duet extolling the virtues of T-Mobile's internet service. The beloved West Side Story ballad I Feel Pretty is hilariously reimagined with new lyrics that wittily deliver the brand message. The spot ends with a flourish of Broadway harmony the blends seamlessly into T-Mobile's instantly recognizable sonic brand.
---
About Stephen Arnold Music:
Often referred to as the most-heard, least-known composers in the world, Stephen Arnold Music's creativity is experienced every day in more than 500 million homes worldwide. Based in Dallas, Texas, with additional studios in Santa Fe, New Mexico, The World Leader In Sonic Branding® has more than 25 years of success delivering impactful, brand-defining music that makes a difference for today's top networks, cable channels, content creators, television stations, digital media outlets, production companies, corporations and advertising agencies. With multiple Emmys, Addys and Promax Gold awards to their credit, Stephen Arnold Music's specialized approach and commitment to the power of sonic branding, research, state-of-the-art production and unparalleled customer service is at the core of its promise. Stephen Arnold Music continues to set the creative bar in a highly competitive content landscape.