Station Summit 2016 Wrap Up
Posted by
Chad Cook
on June 28, 2016
|
No comments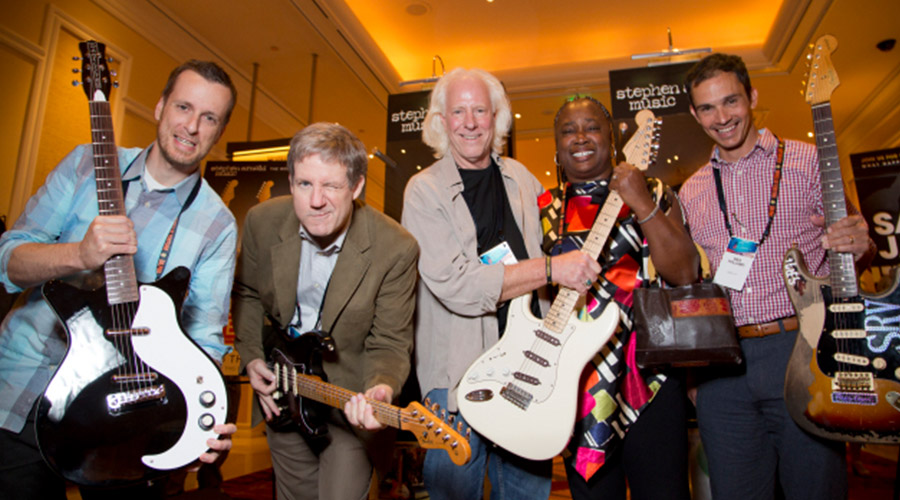 Well, this year's PromaxBDA Station Summit was a rousing success! Besides the many meetings we had with dozens of clients, we had our Guitar Gods Giveaway, the Battle of the Promo Superstars session with our own Dave Baumann, an open suite party (complete with impromptu jam session) and, of course, our 6th Annual SAM Jam.
Wednesday night's open suite was a first for us. We decided to open up the doors and see who showed up … and I think that ended up being pretty much EVERYBODY, including our SAM Jam superstar Byron Bordeaux. Now when you get Stephen, Byron, and some guitars in a room together, a jam is just gonna happen. And thankfully, we didn't get shut down by security this year!
Also on Wednesday was Dave Baumann's session. In this first Battle of the Promo Superstars, five TV stations from different ownership groups were presented with the same news story. They were:
Leila Stilwell – KGTV San Diego (Scripps)
Steve Rifkin – WESH Orlando (Hearst)
Adrianne Anderson – KTLA Los Angeles (Tribune)
Drew Fowler – KXTV Sacramento (TEGNA)
Mike Hansen – WSYX Columbus OH (Sinclair)
They were given 48 hours to produce a full suite of TSR (targeted special report) promos, including a social media posting. They were not allowed to use any outside resources. From the results, it was clear that they approached the problem from different angles and arrived at a wide range of creative solutions. It was illuminating to see that while their efforts varied widely, all promos were seen as effective in attracting an audience.
Thursday had two big events. First was our Guitar Gods Giveaway. Congrats to our winners!
And finally, the party everyone was waiting for, our 6th Annual SAM Jam! This year, we invaded Elton John's Fizz in Caesar's Palace. Byron brought along a great lineup this year, with William Shively (Boyz II Men) on bass and Alex Davis (The Family Stone) on drums. It was an incredibly fun night, with tons of folks jumping up to sing and play. I think my favorite moment of the night was when I realized that Byron and the band were all sitting out, while four attendees sat in and jammed out like they'd been playing together for years!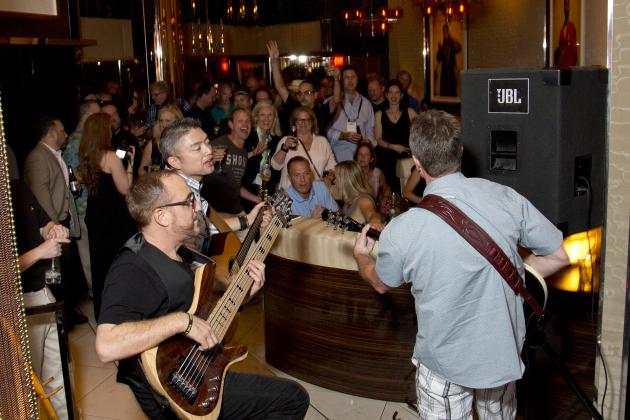 And if you'll forgive a little self indulgence on my part 🙂
It was a blast getting to perform with such amazing musicians! We hope everyone had as much fun as we did. See you next year!!