SAM Drives Sonic Branding for CNN, Altitude Sports, Sri Lanka's Ada Derana, and More
Posted by
Chad Cook
on February 23, 2018
|
One comment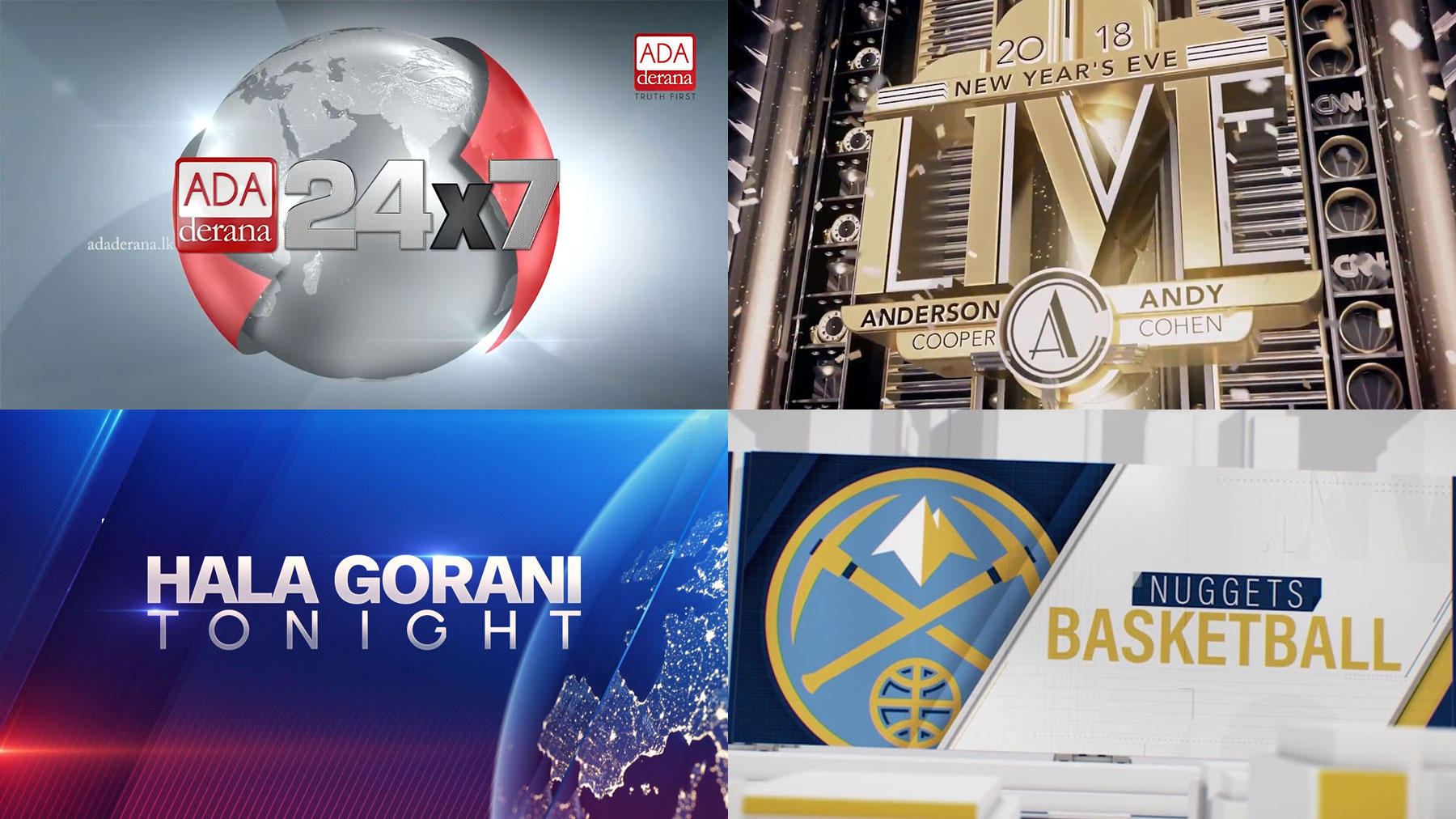 The World Leader in Sonic Branding Innovates for Elite Content Creators
Our custom music team at Stephen Arnold Music has had the privilege to work on some amazing projects over the last few months. The challenge of working with our clients to create distinctive and innovative sonic brands is our greatest passion. Here are some recent project highlights!
CNN – Aiming for Gold: PyeongChang 2018
Music brings an inspirational lift to Aiming For Gold, airing on all of the CNN channels worldwide. The custom music is featured in various promos, in-show segments, and athlete profile pieces. Simmering with the drama and passion of the world's most intense international competition, the distinct sonic brand from Stephen Arnold Music was recorded with live symphony players, seamlessly blending Western sensibilities and classic Korean instruments including the gayageum, janggu drums, and daegeum flute.
CGTN International "Across and Anywhere"
CGTN is not only airing their entire lineup around the world in 5 languages (Arabic, English, French, Russian, Spanish) but also submitting most of their content on websites and apps to offer their audience access to all programs and information on every kind of device. "Across and Anywhere" is a cinematic promo showcasing this initiative and CGTN's multi-platform, multi-geographical footprint. The music and visuals take you on a journey through India, Lebanon, Greece, United States, Africa, and Argentina.
Ada Derana 24×7 – Sri Lanka
A memorable sonic brand was specified for Sri Lanka's first 24-hour news channel, and Stephen Arnold Music delivered. The custom music package includes variations for news, sports, weather and business, spanning the channel with an international sonic signature of live strings, horns and traditional Sri Lankan percussion.
CNN International – Hala Gorani Tonight
The launch of the nightly news show Hala Gorani Tonight marked a refresh of CNN International's cornerstone European prime time news hour, which draws on Gorani's 25 years of international journalism experience to put the day's key stories in context. Stephen Arnold Music created a custom music package that projects confidence, sophistication, and depth, instantly engaging audiences with a distinctive blend of percussion, strings, electronica and tonal bells. Previous Stephen Arnold Music original music themes for CNN International include Amanpour, World Sport, International Desk, Inside The Middle East, Inside Africa, and others.
CNN – New Year's Eve Live 2018
Stephen Arnold Music provided CNN with a modern take on a classic style for their New Year's Eve Live 2018 special hosted by Anderson Cooper and Andy Cohen. The sonic branding experts matched up the Art Deco graphics with an orchestration of live horns and jazz piano straight out of the Swing Era. The high-energy performance backed up musical beds, teases, bumpers and transitions throughout the evening. It added up to the most watched cable New Year's Eve special in history, spanning all demographics.
Altitude Sports – Denver Nuggets
Altitude Sports is the Colorado-based channel that broadcasts several Denver-based professional sports teams. Stephen Arnold Music was called on to create a fresh sonic brand to accompany the live airings of the NBA's Denver Nuggets games, giving each broadcast a big bounce with its original theme. Live brass, stomping percussion, and funk-forward guitar amp up the excitement of every game.