NAB 2013…done!
Posted by
Whitney Arnold
on April 19, 2013
|
No comments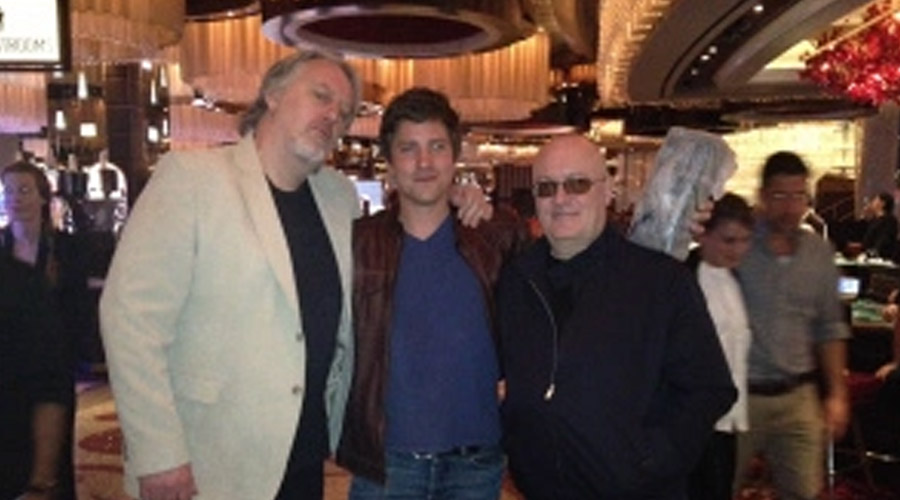 We came, we saw, we ruled the Roulette table. NAB 2013 was quite an experience…. from DTS's 11.1 Surround Sound Headphones to the American Idol judges that seemed to be at every session.  But alas we were not there to purchase the latest technologies or try our hand in a singing competition but rather for a chance to meet clients, colleagues and eat pricey dinners on the company credit card!
Special thanks to all our sub-publishers for sitting down with us – particularly Fred and the lovely Lynn Woods at Red Igloo, Jean at Music for Productions and Paul Gulmans at Music Director who still does NOT eat fish despite us taking him to a seafood restaurant…
Also, station owners Carole and Peter Kozloski from WAGM for a fantastic breakfast,  Adam Routh and Patrick Wilson of PMOL for their lovely bottle of scotch that still hasn't made it onto the boss's desk, and of course the On-Air Promotion boys at Las Vegas's KVVU-TV for showing us around town Tuesday night and introducing us to Corona martinis (very fancy)!
Finally what a great creole meal at Emeril's with Fox Business's Ray Lambiase and CNN design guru Jonathan Kemp.
And, of course we met Elvis – he's much shorter in person!
Until next year, hope to see you there!!!