Music as a language – Victor Wooten & Little Kids Rock
Posted by
Stephen
on March 4, 2014
|
No comments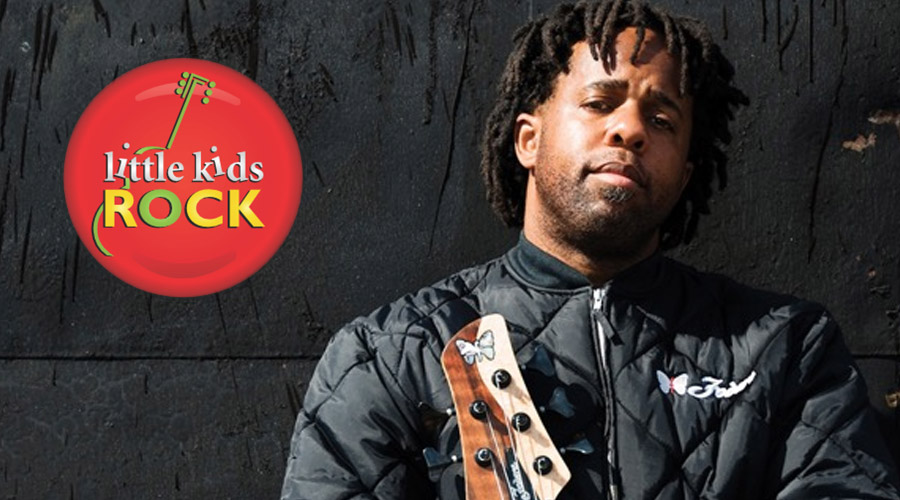 For the past few years Stephen Arnold Music has worked closely with an inspirational organization that has grown close to our heart: Little Kids Rock.
This innovative nonprofit transforms the lives of children by restoring and revitalizing music education in disadvantaged public schools all over the United States.
A bit of background: today millions of American children receive little to no music in their school curriculum. Major budget cuts continue to force school music programs to close, particularly in schools serving low-income communities.
Little Kids Rock partners with public school districts, training teachers with a groundbreaking curriculum. The nonprofit also donates all of the instruments and resources necessary to run the schools' music programs.
Last Saturday, March 1st, I had a rare opportunity to sit in on one of the Little Kids Rock eight hour training workshops for instructors as they initiated the launching of 60 Dallas Independent School District schools.
That's right, not six or 16 but 60 DISD schools. For a guy who grew up in Dallas, I can't tell you how proud that makes me.
It was time consuming, painstaking work lead by Little Kids Rock founder David Wish and music director Scott Burstein. The pair led 25-plus DISD teachers (all of whom graciously donate their time) through a marvelous process on how to teach the curriculum.  The seminar included everything from holding a guitar and a pick to tuning an instrument, to warm up exercises and learning songs (with "one-finger chords") all the way through songwriting techniques.
Can you imagine the delight of seeing a second or third grader write and perform his or her song?  The one-finger chord process was simply amazing: the very idea of playing The Beatles' classic "Eleanor Rigby" with just one finger was unforgettable.
Since founded 12 years ago, Little Kids Rock has taught more than 120,000 schoolchildren to play guitar, piano, bass and drums. Currently, there are chapters in 25 cities with over 1,200 dedicated teachers at the helm.
But if you think the best part is the music, the lessons, or even the songs they learn to play, think again. It's the fact that children with arts instruction are three-times more likely to continue their education and even earn a degree.
This program also gives schoolchildren something to look forward to. It provides confidence and, most importantly, teaches kids how to express themselves, literally transforming their lives. Simply, music is the vehicle that can make a significant difference in their lives.
One of the first things Little Kids Rock does in workshops is to show a video clip of renowned bassist Victor Wooten, a five-time Grammy Award winner who plays with Béla Fleck and the Flecktones. In Music as a Language Wooten makes the case for learning music in the same way as we learned our first language, calling for a more natural, less academic approach. He makes the point that, as babies, we weren't taught our first language or corrected when we made a mistake. We didn't have to write out our ABCs (read music) before we talked (played music).  We didn't even know we were beginners and got to 'jam' with people much better than us. Wooten draws on his own musical education as an example of how taking this approach can deliver great results.
It's a powerful message, and to hear it from one of the world's best players is even more inspiring.
I'd been at the workshop since 9 a.m. and at about 4 p.m. I was exhausted, but energized. But that's when the real fun began. Little Kids Rock brought four or five students from DISD schools to perform. A pair of guitars, a bass, drums and a singer, all playing original compositions they had learned and perfected through the program. Before Little Kids Rock, not one of these musicians had ever so much as picked up an instrument. It was truly inspirational!
For years when people would ask me, "What comes first, the words or the music?"
I'd always say, "The deadline."
After the Little Kids Rock workshop in Dallas, I think I'll modify my stock answer. What comes first, the words or the music?
The kids!
(For more information on Little Kids Rock click here)