Music and Communications – Interview with Jesus Garcia
Posted by
Chad Cook
on August 24, 2020
|
No comments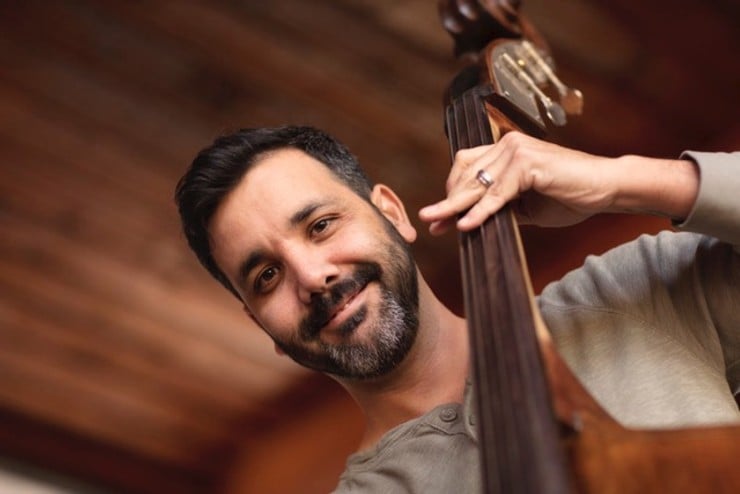 Article written by Jesus Parra from Tiburon Transmedia
tiburon-transmedia.com
---
It's no secret that music plays a crucial role in storytelling. Since the early days of cinema, music has been a pillar to convey emotions and give moving images their intended meaning. Nowadays, music and audio have taken a major role – albeit with less awareness among the general public – in shaping the storytelling experience and even in marketing of major brands. In fact, these days sonic branding is a thing.
Major corporations and brands recognized around the world have embraced the power of music and audio to establish and reinvent their brands in ways that most people don't realize. To illustrate this point, let's do an exercise: hum to yourself the fives notes of that famous fast food burger chain commercial… I'll wait… It probably took you a few seconds, but I bet it came to mind in different ways: sung by a person, played on a piano, or an acoustic guitar, etc. That's because we've been intentionally exposed to the sonic brand in many forms, and for good reason.
To learn a bit more about the powerful art of sonic branding, we turned to the experts at Stephen Arnold Music. We reached out to Jesus Garcia, an Award-winning Editor and Sound Designer, with over 15 years of experience adapting music for major TV networks, cable TV, and video game companies. Chances are you have heard his work on CNN, Fox Business, CGTN, Golf Channel, among other national shows.
Tiburon Transmedia: Stephen Arnold Music works with some of the world's top media companies. How would you define the work that you do at SAM?
Jesus Garcia: I have dedicated 16 years of my life working at Stephen Arnold Music. I've always enjoyed working with a talented team that helps create the sound of the stories other creative people are trying to tell. While we create custom music for media companies and many other kinds of companies and products, we also apply both art and science in our approach to sound and music. We help telling the story with our music and we evaluate the brand strategy, brand identity, target audience, and project initiatives of our clients for each and every project and composition.
The concept behind sonic branding is simple. Create a unique sound or musical phrase that captures the essence of your brand, product or experience. Then repeat it… a lot. A well-crafted sonic signature can be even more important to a brand's recognition and recall than its visual logo. No one hums a logo, whistles a tagline or sings an announcer. Sonic branding, however, lodges itself in the human mind like chewing gum stuck to the sole of your shoe.
Sonic branding – the strategic use of sound and music – exerts a powerful influence over the emotions and behavior of an audience or consumer.
Tiburon Transmedia: We often hear that this pandemic has provided a great opportunity for people – and societies – to reinvent themselves. How has Stephen Arnold Music helped its clients reinvent their brand?
Jesus Garcia: As an altered economy emerges, we feel that marketers will rely increasingly on sonic branding. The pandemic has had a profound impact on businesses of all types and its effects are likely to reverberate for years. It's impossible to know when we will turn the corner, but when we do, the business climate will assuredly be radically different from what it was just six months ago. Given the challenges ahead, it's important that companies and their marketers use this time wisely to reevaluate strategy and rethink their brand messaging. Companies that act now and take advantage of smart marketing tools, like sonic branding, will not only weather the storm but will be well positioned to capitalize on the turnaround that inevitably will come. Our team at Stephen Arnold Music has been busier than ever working with a variety of clients wanting to either create a sonic brand and strategy, or find ways to freshen and improve their current sonic brand and strategy.
Tiburon Transmedia: Could you provide an example from your career when you were able to effectively reinvent yourself to overcome a major obstacle? What role did music (or audio) play in making that reinvention happen?
Jesus Garcia: Sometimes I just have to get creative, especially with a tight deadline. I remember making the sound effects for a museum exhibition in Philadelphia. The exhibition was about Benjamin Franklin, and they were asking for a thunder sound effect. I had to create different types of thunderstorms using a metal sheet, sticks, branches, and boxes. Why? You may ask. The client didn't want a stock library sound effect. Also, they didn't want to deal with license issues so in the middle of a dry Texas summer, creativity was most needed!
We are constantly having to reinvent our approach to project obstacles and challenges. No two projects are alike. The range of work I do on each project varies widely – creating a sonic brand for a media outlet, composing music for a television series, creating and coordinating a sound experience for an amusement park ride, composing a set of stylized sound notifications for an app platform, curating a music playlist for a museum experience, composing an interactive music package for a gaming experience, or recording a fully-orchestrated theme for a sports network.
We do quite a bit of international work. It's always a challenge to make sure we understand the cultural differences in other regions – both in terms of the local instrumentation and music traditions, as well as the overall cultural sensibilities.
Another challenging project that comes to mind was creating a sonic brand and comprehensive music package for CCTV/CGTN China's 5 international news channels – Arabic, English, French/African, Russian, and Spanish – all while taking into account the individual channel regions, cultures, and target audiences. Our team traveled to Beijing several times throughout the creative process to meet with brand executives from each regional channel. We took a deep dive, not only to understand the cultural sensibilities and traditions in China, but the cultural sensibilities of the target audience in each channel region.
After two years of producing the sonic brand and 40+ theme custom music package for the channels – it proved to be a planet-spanning project as epically challenging as it was rewarding.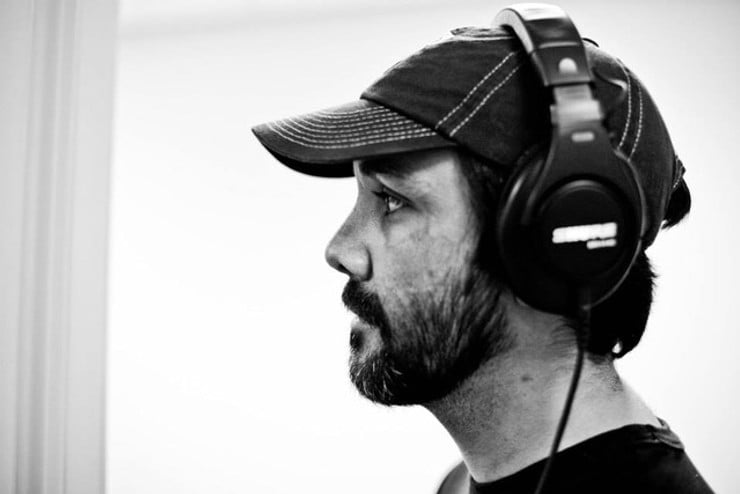 Tiburon Transmedia: In a time when all our senses are constantly being stimulated by all types of media, why do you think audio and music can still make an impact in people's perception of storytelling?
Jesus Garcia: It's a wonder that so many brands and products that are very good at crafting their visual image are often neglectful of defining their sound. Brands have to fight clutter and chaos everywhere. Tens of thousands of messages and experiences bombard us every week. It's never been more important to establish clarity, differentiation and consistency for your brand at every point of interaction – including the ears of your customers.
Sound and music can instantly communicate the essence of your company or product. It should inspire an emotional connection with consumers and customers, remain fresh through hundreds of repetitions, and be versatile enough to apply in a myriad of contexts, uses and locations. Most importantly, strategic use of sonic branding should reflect your company's mission and core values. Sound and music can represent and reinforce your brand story in a way that is unique, potent and memorable.
Tiburon Transmedia: Are you going through a reinvention process now? If so, what are you hoping to get out of it?
Jesus Garcia: Our team at Stephen Arnold Music is learning to adapt to new ways of working amidst the challenges imposed by the pandemic. I've had to get my home office functioning at a high level when I've had to work from home at times. Also, we've had to be creative in terms of tracking live instruments with talent – such as:
having more instruments tracked at home by talent that have high-end home studios
when recording live orchestration in our main studio, we've had to position the musicians and mics in new ways to allow for social distancing.
working on mixes, edits, sound design, etc – I've had to post the work-in-progress files to a server so we all can review from separate offices and provide input and feedback via phone or video conferencing.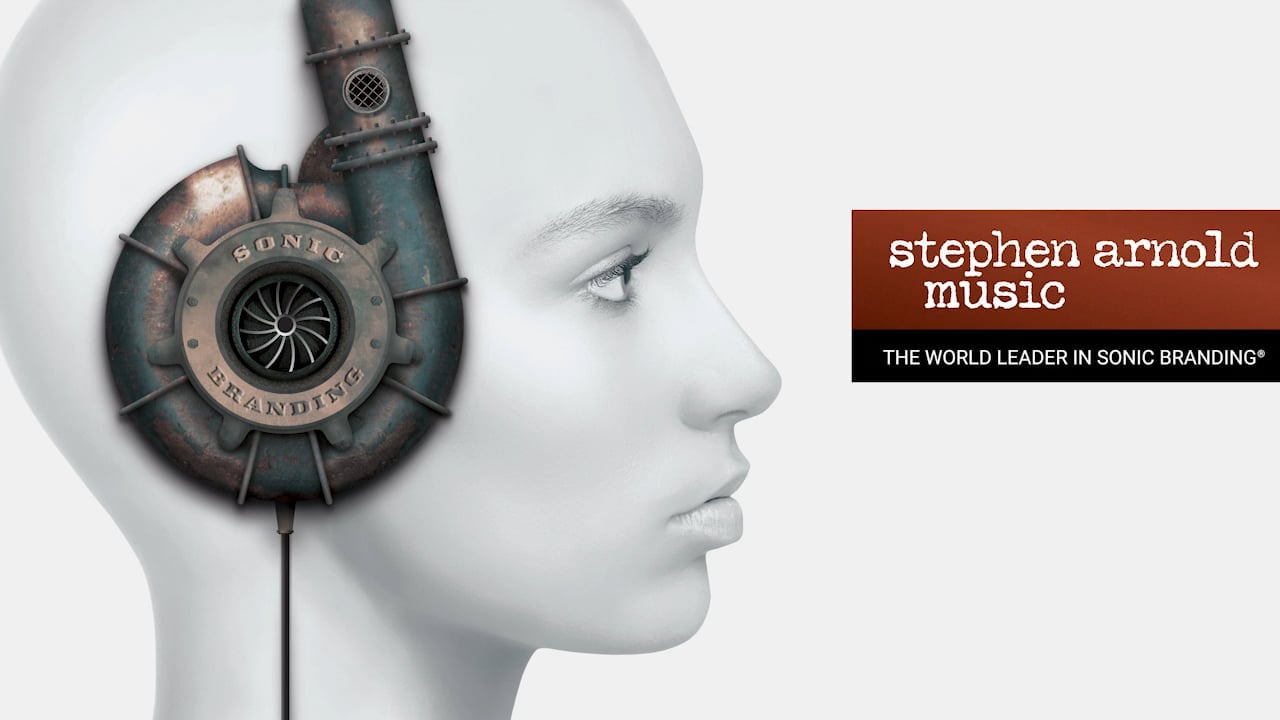 ---
About Stephen Arnold Music:
We Create Strategic Sonic Experiences for People Around the Globe.
Often referred to as "The Most-Heard, Least-Known Composers in The World," Stephen Arnold Music is a multiple award-winning Sonic Branding agency with more than 25 years of success delivering the sounds that make a difference to corporations, advertising agencies, cable networks, television stations and film studios the world over. Our commanding Sonic Branding approach to creating custom music, and our commitment to industry-leading service, quality and innovation is at the core of our promise. Our music is prolific and versatile, with thousands of our compositions being heard by more than a billion people on the air, online and on mobile – right now.