Following My Passion
Posted by
Jesus Garcia
on August 26, 2014
|
No comments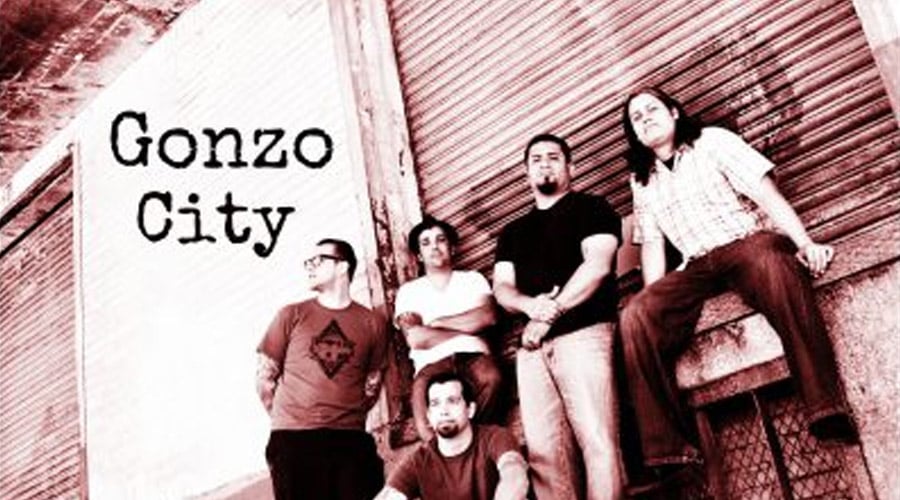 Coming from a country where oil refineries are the bread and butter of life, you wouldn't be surprised to know that a music career doesn't sound too appealing to the ears of some parents where I grew up.
That was kind of my case.
I was born and raised in a little town in the north part of Venezuela, on a little peninsula called Paraguana. There are three things you can find out there: beautiful beaches, perfect weather and oil refineries.
I always loved music and I started playing music at a young age and had several bands growing up. But, when it was time to go to college, I didn't have too many options given the local industry; it was either be an Oil & Gas Engineer, or an Oil & Gas Engineer! I lost my dad at a young age and he was a Mechanical Engineer his whole life, despite never recieving a college degree in it…So I went to college and got a degree in Mechanical Engineering, I knew its what he would have wanted
After six months and a horrible experience working in oil refineries I decided to follow my passion: Music!  I came to the U.S. with $100 in my pocket and did not speak English. My best friend from high school was living here already, so I stayed with him; going to community college to learn English and working as a cashier to pay for my school. I went to Dallas Sound Lab, now called Media Tech.
After I finished I thought it was my time to shine.  But nobody called; no emails, nothing!! So, Plan B… wait, there wasn't a Plan B.
Finally I got an interview in Austin, to work in a Recording Studio there. The interview never happened, even though I sat in their lobby waiting for 4 hours AND after driving 3 hours to get there.
On my way back home I got a call from somebody I had never heard of. I never sent my resume to him, but some how he found me…his name is Stephen Arnold, from Stephen Arnold Music.
I remember that conversation like it was yesterday. Stephen said, " I would like to bring you in for an interview for a paid internship." … pause… I thought was a friend of mine making fun of me. I said, "look man, this is not funny, my day is a mess, don't joke with me right now"… pause… Stephen: "I would like to bring you in for an interview for a paid internship"… pause.. me: "holy crap! So sorry man, sure I will be there!"   Wow, I was speechless.
11 years later I still work for Stephen as a Senior Audio Editor and Sound Designer in the Creative Services Department. I have been learning from the best, because I want to be the best. Working at SAM has been a unique experience, learning so much more about the music business than I had ever even dreamt about. The quality of musicians I have the privilege to work with every day and the amazing writers, producers and engineers help me to grow professionally.
Learning the creative process of making music at SAM is such a unique thing, the way we walk step by step with the client to get to know exactly what they have in their mind is just amazing. Following my passion has taken me for a nice ride, and I am still learning. I've been doing Sound Design, Mixing, Recording, also I have the chance to do Live Sound and even working on Movie Sets as a freelancer. And of course I still get a band together when I can…. Gonzo City may have played its last gig in Ft Worth, but here's a picture of the guys!
I guess the phrase "Follow Your Passion" worked perfect for me. A wise man told me once, "Find what you love to do and then find the way to get paid doing it". Music is such of big part of everything, and learning how to be good at it has opened a lot of doors in my career; and it is because of working at a place like SAM that I am where I am in my professional career.