Creating a Sonic Brand That Scores Big with Sports Fans
Posted by
Russell Boiarsky
on March 1, 2023
|
No comments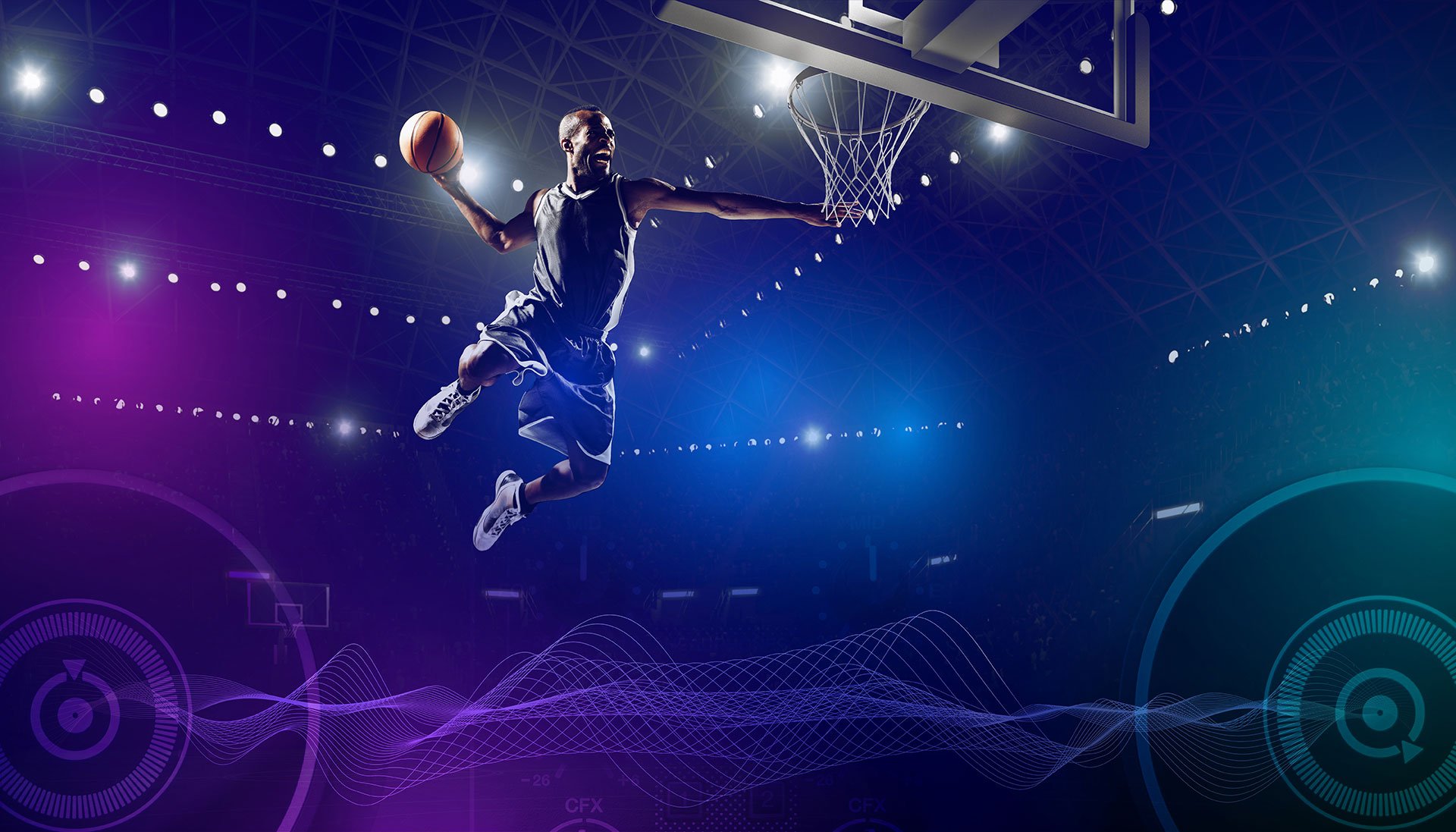 DALLAS — Something about the lead up to spring always gets us thinking about sports — the Super Bowl, March Madness, the NHL and NBA in full swing, the English Premier League heating up, and the MLB and MLS seasons getting going — and of course, the sounds that define those experiences. Beyond the stadium chants, clock buzzers, crack of the bat, and scoring celebrations, there is a science to the music used by professional teams which plays a key role in audience energy and engagement. Get it right, and you'll create even stronger ties to your club — now, that's a whole lot of love.
The Science
Music is deeply tied to emotion and memory. In fact, sound is processed in the area of the brain responsible for emotions and learning. Take sonic logos, those catchy snippets of audio that play alongside a company's splash screen. Researchers in Spain studying sonic branding have observed that "the combination of intensity, pitch, and pace variations inform [our] emotional and motivational systems" In other words, sonic logos are carefully crafted to provoke a specific response — something to keep in mind the next time you hear Netflix's infamous 'tudum' and feel yourself getting excited to watch a show.
When experienced in a group setting, music also has the ability to forge strong bonds among those in attendance. Just think of any concert you've been to and the connection you felt with other fans when a hit song was played.
Sports audiences are equally passionate, so it's only natural that teams use music to fuel emotion and foster a deeper sense of belonging in-stadium and beyond. Consider the moments where music comes into play: promotional content like social media, advertisements, hype and PR videos; in-stadium rituals such as the national anthem, theme songs, and crowd chants; atmosphere-builders like intro or walk-up music, stings for game moments and crowd participation, and scoring celebrations; and scoreboard promotions such as opening hype reels, clock stoppage segments, and giveaways.
In a study on sonic branding in sport, researchers from the University of South Carolina and the University of North Texas explored the connection between music, sports, and emotion. They found that "'musical fit,' the perceived congruence between music and a product, message, or brand — is a key component to shaping human emotion." In other words, music whose likeability or mood aligns with the "value proposition" of a sports brand provokes a strong response in consumers toward that brand.
In this way the sound of a team is as important to building connections as its visual branding. However, using music to connect fans with their teams takes more than a one-hit-wonder — it takes a sonic strategy.
The Strategy
NCAA coaching legend John Wooden once said, "The importance of repetition until automaticity cannot be overstated." This is as true for sports brands as it is for athletes, especially when it comes to music. With sports, the excitement, anticipation, and emotions are already built in, and because music provokes a similarly deep emotional response, it can be used strategically to elevate and extend the experience of sports — and it's surprising how well it works.
Take an event like The Masters. Every year when the tournament rolls around, you hear its endearing music and immediately think of beautifully manicured greens, Amen Corner, and coveted green jackets. And how about Monday Night Football? Its theme has been around for ever and ever, yet without fail the moment the opening riff hits, everyone knows it's game time.
Chad Cook, President, Creative & Marketing at Stephen Arnold Music explains it this way: "When you write a sports theme or a sonic logo, you have to consider that it may live for 10, or even 50 years. It needs to appeal to a contemporary audience, but it also must be timeless — an instant classic."
Every franchise has its own aesthetic and personality, and a unique audience. A good sonic sports brand embodies these distinct traits, while emphasizing such themes as location, history, and future vision. It may sound like a tall order, but in the end, it's a matter of identifying two or three emotions that you want the audience to feel and using them to tell a unique brand story.
---
"Not all tracks have to be the same, but they should come from the same playbook."
---
Like traditional branding, sonic consistency is critical — not all tracks have to be the same, but they should come from the same playbook. For instance, a team out of NYC might have a gritty, urban vibe running through their tracks, while a team out of Dallas might incorporate more country and rock themes. The key is to weave this thread through all audio compositions and selections.
Game Time
So, what does your team sound like? If you're not sure, you're not alone. Although it's been around for decades, sonic branding is only recently receiving serious attention from major brands — and it is quickly establishing itself as the next frontier in brand loyalty. As with visual branding, effective sonic engagement takes a well-defined strategy and consistent execution, and brands that do it well are seeing real gains in overall appeal and audience loyalty.
For sports, in particular, the existing emotional connection between audiences and teams makes it the perfect playground for audio branding. Teams can communicate their values across a new sensory channel, and audiences can more deeply relate to their teams through this highly emotional trigger — now that's a big 'W' for any franchise or sporting event. If you haven't already, perhaps now is the time to step up your team's audio game.
Step up your team's audio game.
Russell Boiarsky is Director/Brand Strategy at Stephen Arnold Music which has created sonic branding for sporting events including the Ryder Cup, the Augusta National Women's Amateur tournament and American Rodeo.