Anatomy of a Road Worn Guitar
Posted by
Whitney Arnold
on August 30, 2013
|
No comments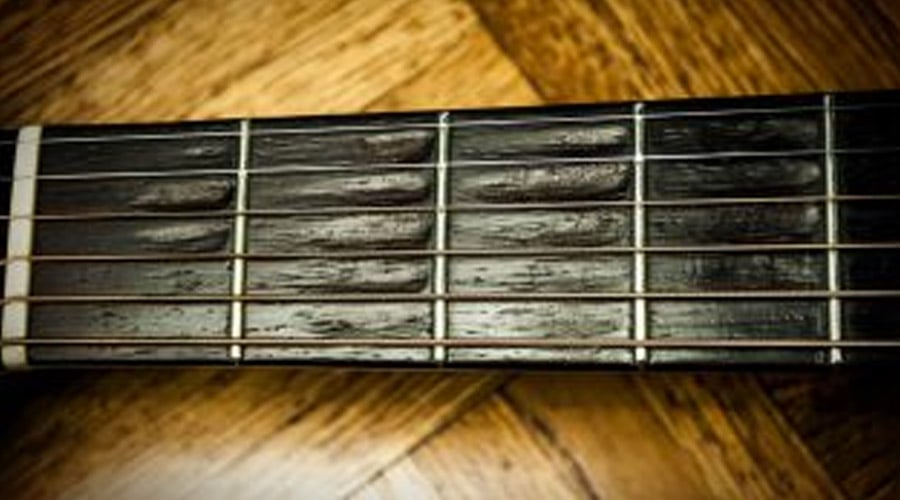 Everyone's got that dog-eared book that's barely held together at the binding from so many reads. Or that old holey t-shirt you can't stop wearing. Or a ratty pair of sneakers you've had since high school. They're comforting and comfortable and loved from overuse.
Instruments are very much the same – they grow with a person over the years in a symbiotic relationship. Dings and scratches mysteriously appear and eventually turn into holes and cracks. But rather than diminishing their sound, or appearance, or even their value – these are battle scars that define the personality of an instrument.
In recent years the 'Road-worn guitar' has become a sought-after item. Fender regularly distresses new guitars to give them that old feeling. But you can't build "Trigger" in a day (Willie Nelson's beloved classical guitar). It takes years of playing, frustration, and 'eureka' moments.
There are LOTS of guitars here at our studio, many dating back decades, even a century or more. And plenty have been played and played and played. But there is at least one guitar here that really shows what the power of playing can do to an instrument.
It's a 1970 Guild D-40 NT. Serial number 48537. Its fret board is literally gouged out from thousands of hours of playing. Its pick guard not only isn't there, it was essentially falling apart around the sound hole until a luthier worked his magic. The finish on the back of the neck is visibly worn off, as it is on the back of the body from rubbing against a belt buckle as it was played on stage.
On a personal note, I learned guitar on this Guild and it's still almost my favorite acoustic to play (my own 2000 Martin D-28 has top honors!)
But don't take my word for it – see for yourself in these pictures. And if you've got your own road-worn guitar we'd love to see it.
Enjoy!