Stephen Arnold Music and TradeCafe™ Leverage the Power of Sonic Branding
Posted by
Dave Baumann
on August 12, 2020
|
No comments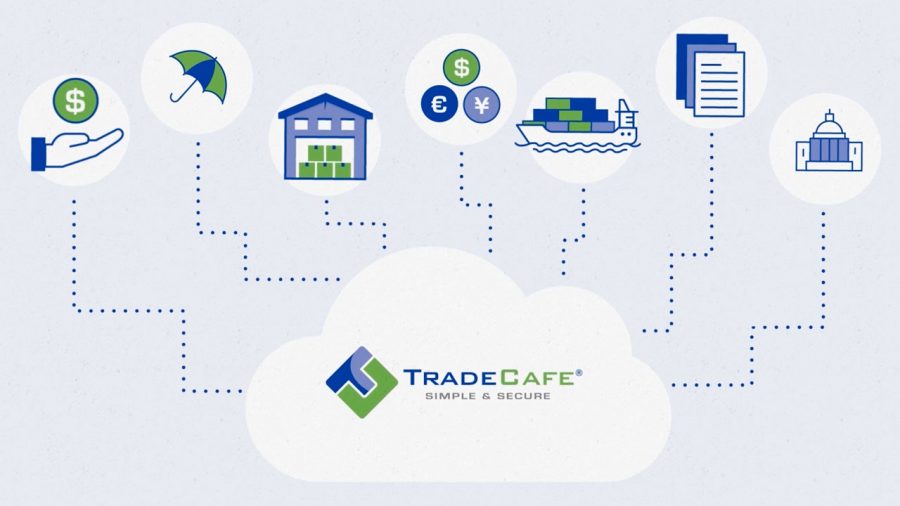 Bassett & Walker's new cloud platform for trading agricultural commodities has a sonic signature that says "confidence, reliability and security."
DALLAS—August 3, 2020— As part of the launch of its new cloud-based trading platform, TradeCafe™, international agricultural commodities trader Bassett & Walker Inc. asked Stephen Arnold Music to create sonic branding that was memorable, conveyed security, confidence and integrity, and was pleasing enough to stand up to hundreds of repetitions. It had to appeal to a global clientele of customers being mindful of cultural differences, function effectively in different contexts on the platform, and sound good whether played through high-end speakers or a pair of earbuds. It needed to communicate the essence of the TradeCafe brand, and it had do it in less than three seconds.
Bassett & Walker developed TradeCafe to disrupt the inefficient ways business is transacted in its industry. More than 1000 of its global customers, who include both producers and processors of meat, poultry, dairy, fish and other agricultural commodities, use the TradeCafe platform as a faster, better and cheaper alternative to buy and sell these goods, to the traditional, slower, more expensive way of trading and fulfilling these complex transactions by phone, email and fax. TradeCafe provides registered users with a powerful suite of tools for tracking sales, providing financing and managing logistics, simply and securely through the cloud.
"We're offering people a way to do things faster, better and cheaper," says Bassett & Walker CEO Nicholas Walker. "Once our customers understand the value proposition, they move their business to the platform. It's proving to be a good concept."
Early on, Bassett & Walker determined that sonic branding would be critical to establishing TradeCafe as an important new resource in its industry. "Sonic branding is an effective way to build awareness," Walker notes. "It's also a tool that hasn't been used much in our industry, so we saw it as a means to differentiate TradeCafe and get it to stick in people's minds."
Stephen Arnold Music spent four months developing TradeCafe's sonic branding. Chad Cook, the studio's VP/Creative Director, says the task of identifying a brand's signature sound requires more than musical expertise; it also takes a deep understanding of its values and mission. "It's a matter of using sound to communicate ideas," he explains. "As with a visual logo, good sonic branding tells a company's story, succinctly and memorably. It can take time to work through, but you know when it's clicking."
The central element of the sonic branding is a mnemonic. The brief musical signature is the first thing users hear when they log into TradeCafe. Though brief, it's calculated to make an instant impression and it's surprisingly deep. "It opens with a flourish that's pleasant and welcomes you to the platform," notes Cook. "Then it gains urgency through piano forte notes mixed with mallets. It ends with a stylized 'click' that communicates several things: technological efficiency, data security and 'I'm in.'"
Along with the mnemonic, Stephen Arnold Music created a variety of other sonic elements to accompany notifications and serve as navigational aids, all building on the core brand identity.
The sonic branding has already made a strong impression on Bassett & Walker's customers. "When people hear the mnemonic, whether it's coming from their laptop or mobile device, they immediately think, 'Hey, that's TradeCafe,'" says Walker. "It's quite powerful, and it provides stickiness. People tell us that they love the sound. It catches their attention."
As the first company in its sector to harness the power of sonic branding, Bassett & Walker is also furthering its position as an innovator. "Historically, when a company like Bassett & Walker is the first to establish a signature sound in its market, it becomes the de facto leader. That was true for Coke, Intel and Netflix," says Cook. "People come to recognize the sound and associate it with the product or service. It establishes a comfort level that grows over time."
Listen to TradeCafe's sonic branding:

---
About Stephen Arnold Music:
Often referred to as the most-heard, least-known composers in the world, Stephen Arnold Music's creativity is experienced every day in more than 500 million homes worldwide. Based in Dallas, Texas, with additional studios in Santa Fe, New Mexico, The World Leader In Sonic Branding® has more than 25 years of success delivering impactful, brand-defining music that makes a difference for today's top broadcast networks, cable channels, television stations, digital media outlets, production companies, corporations and advertising agencies. With multiple Emmys, Addys and Promax Golds to their credit, Stephen Arnold Music's specialized approach and commitment to the power of sonic branding, state-of-the-art production and unparalleled customer service is at the core of its promise. Stephen Arnold Music continues to set the creative bar in a highly competitive content landscape. For more information, please visit http://www.stephenarnoldmusic.com