The Company We Keep
Posted by
Chad Cook
on January 31, 2017
|
No comments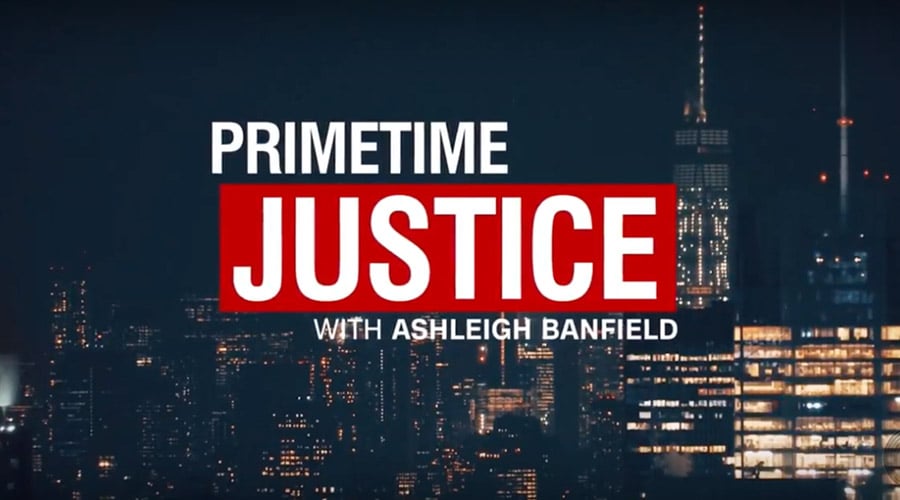 It was certainly a year to remember. I know I won't forget it! Here at Stephen Arnold Music, we worked hard to help our clients be heard and stand out in 2016. And we helped them connect to their viewers and customers with custom music branding for news, sports and entertainment networks, global brands, video games and more.
"The critical importance of sonic branding is recognized across every industry," says Stephen Arnold, President of Stephen Arnold Music. "Aural elements drive engagement, social sharing, purchase decisions, and loyalty like never before. It was extremely gratifying for all of us at Stephen Arnold Music to collaborate on so many forward-thinking campaigns in 2016."
Here's what we were up to last year:
CNN/HLN – "Primetime Justice with Ashleigh Banfield"
I always love working with CNN. And I was thrilled that SAM was selected to work on the new nightly news program "Primetime Justice with Ashleigh Banfield" on HLN. Monday through Thursday, the veteran journalist takes on the most pressing legal and social issues, trials and hot topics of the day. At SAM, we helped expose her expertise with a new musical theme; a strong sonic brand driven by distinctive strings, horns and assertive percussion that captures the spirit of "Primetime Justice."
Gearbox Software – "Battleborn" Video Game
This was one of my favorite projects of the year. The elite developer Gearbox Software wanted an attention-grabbing, catchy and distinctive theme for the montage of character introductions in its "Battleborn" video game for Xbox One, Playstation 4 and PC. And we gave it to them! Check out the memorable Player Select Theme, a guitar-driven composition that features catchy, aggressive hooks reflecting Battleborn's rallying cry: "Calling All Badasses." We had a blast using live drums, driving guitars, gang vocals, and a shredding prog-synth solo. I think it really leads players into the game…and I can still listen to it over and over again!
CNN/HLN – "How It Really Happened"
I like what HLN is doing with fresh, original content, with new offerings like "How It Really Happened" as the first of several new series. The show, hosted by actor Hill Harper, delves deeply into notorious crimes, mysteries, trials and celebrity tragedies. Our custom music package includes the show open and many other film score-style themes that capture the eerie atmospheres of the show. We also composed the show's bumpers, commercial break intros/outros and additional cinematic elements, using consistent sonic branding.
UPS – International Communications Campaign
I wanted to see what WE could do for brown. Ha! UPS proved that it connects every corner of the Earth with their latest campaign, a set of compelling videos that demonstrates their global capabilities to audiences everywhere. I feel that our musical score was critical to the success of the project, providing a memorable musical theme that could also be adapted for Latin America, Asia and the Middle East. I love this track. It's a really addictive beat produced in step with the script, voiceover and visuals to drive powerful storytelling and an emotional connection with viewers worldwide. Brown, indeed!
CNN/HLN – Bleacher Report
Again, working with CNN is a blast! "Bleacher Report" is a cornerstone of sports coverage for CNN and its sister network HLN. I was really gratified that SAM was invited to create a fresh theme for this elite sports brand. We came up with a driving, indie rock-style sound, with live guitars, bass, drums – even handclaps – to give a fun and upbeat feel to one of media's most recognizable sports brands.
CW33 – "Express Yourself" User Generated Content Campaign
This was an especially fun campaign, because we get to watch the station all the time! CW33-KDAF TV in Dallas/Ft. Worth really wanted want their station to be a part of their viewer's daily conversation. So they created the engaging "Express Yourself" campaign, encouraging viewers to interact with the station by uploading and sharing fresh UGC (User Generated Content) consistent with the campaign's motivational theme. We had a real chance to do a cool pop tune here. It's catchy and original – a perfect up-tempo mashup of new school funk-pop and old-school Motown doo wop. We're STILL dancing…