Station Summit 2018 – SAM JAM and Six Strings of the '60s Guitar Giveaway
Posted by
Chad Cook
on May 14, 2018
|
3 comments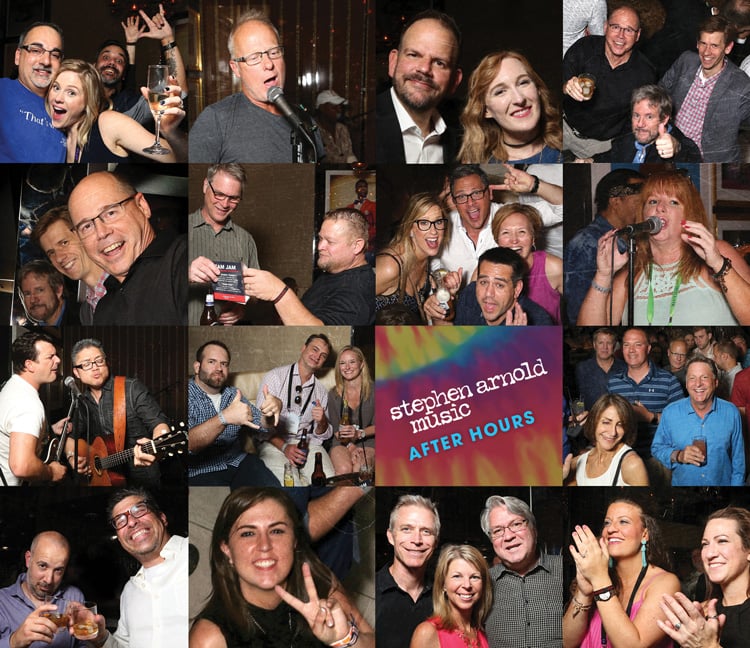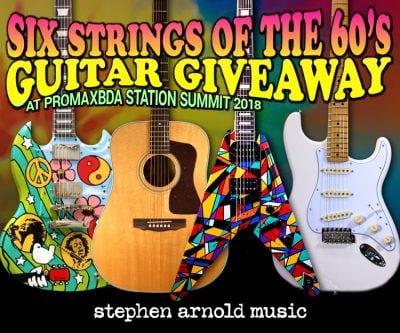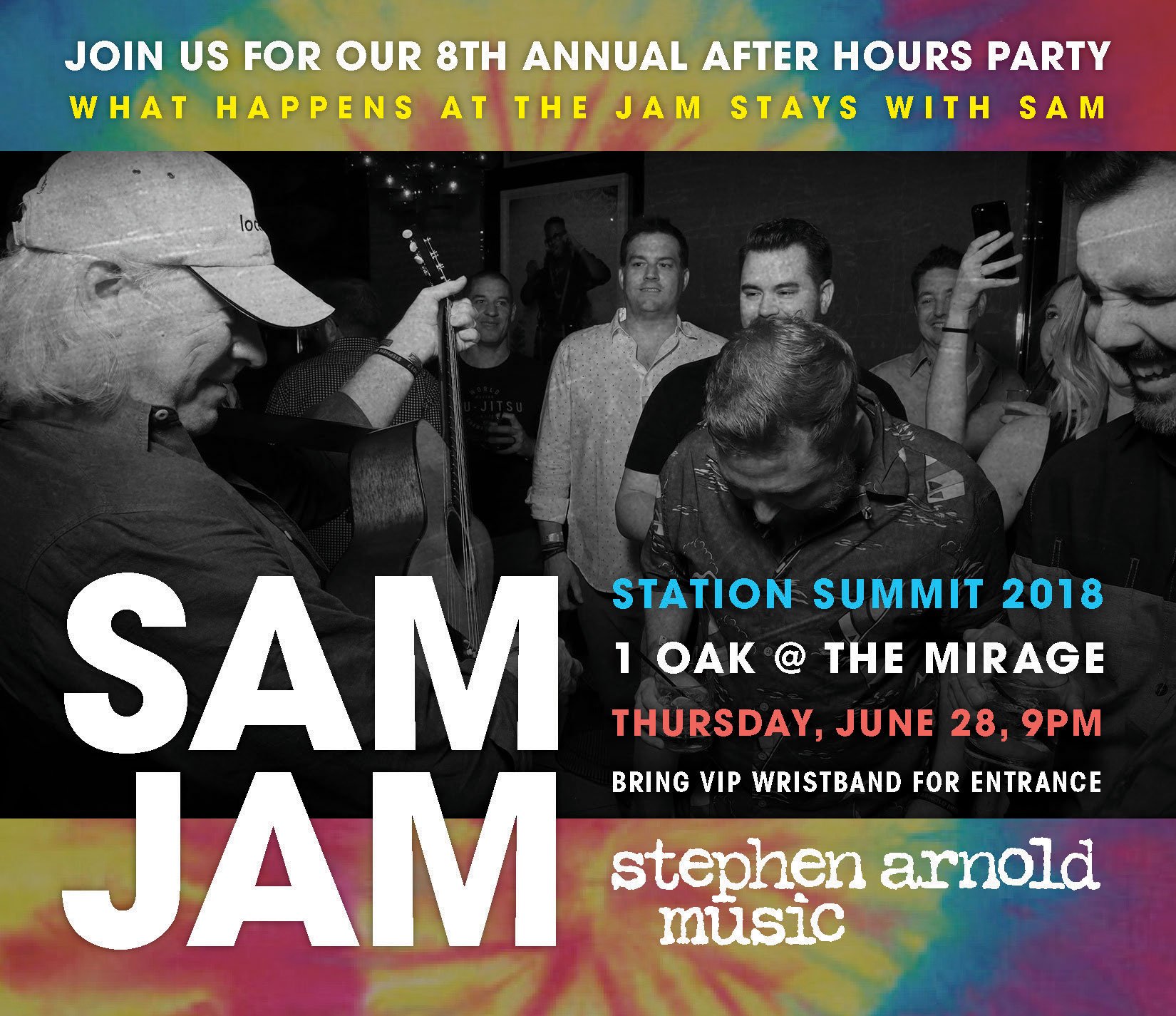 Summer is on the way, and so is PromaxBDA's Station Summit! Stephen Arnold Music (SAM) will be there with the best music in the local broadcast television industry. We hope to see you there.
If you are attending the conference, then save this date: Thursday night, June 28th. That's when we'll be hosting our 8th annual "After Hours SAM JAM" featuring the versatile Byron Bordeaux and his band. This year we'll be jammin' at 1 OAK nightclub in the Mirage Hotel along with many of our TV station friends from across the country – from 9 p.m. until midnight!
And while you're at Station Summit, check out our newest guitar display. This year, we're featuring famous guitars from the 60's rock scene – and we'll be giving them ALL away! Check out these classic axes: a psychedelically painted SG (Pete Townshend of The Who played one); a sweet, Guild D40 acoustic guitar (signature model, as played by Richie Havens at Woodstock); a wild, "kaleidoscope" Flying V (you've got to see it to believe it);  and lastly, a Jimi Hendrix Edition Fender Stratocaster (inspired by the one Jimi played at Woodstock).
This display is a must-see! So stop by, chat a bit, and drop your business card in the sweepstakes box. You could be flying home with one of these amazing, iconic instruments! The drawing will be held on Thursday, June 28th around 4:00pm, during the "Networking Break." You must be present to win, so you really want to be there!
Good luck – and remember, if you win a guitar in Vegas, it doesn't stay in Vegas!