Sonic Branding Roundup
Posted by
Chad Cook
on April 11, 2019
|
No comments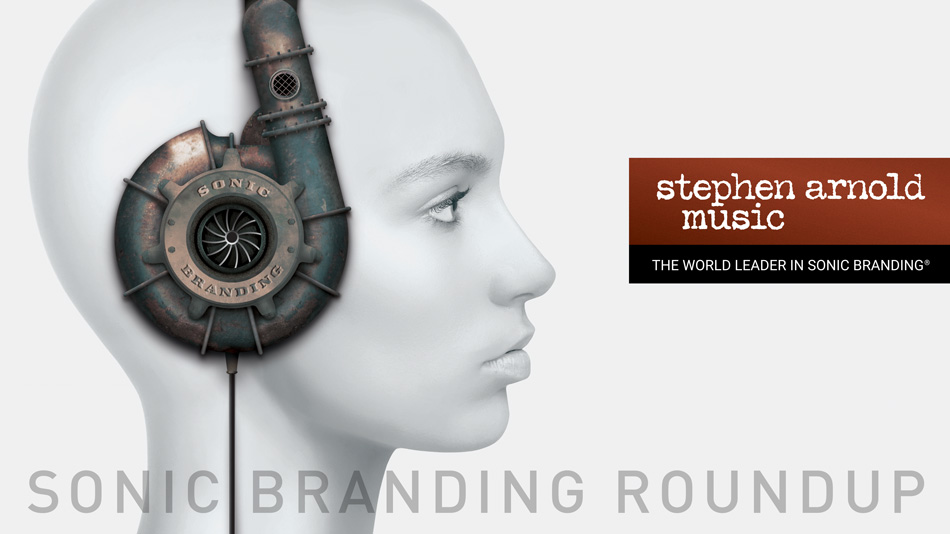 The critical importance of sonic branding is now recognized across every industry. Aural elements drive engagement, social sharing, purchase decisions, and loyalty like never before. It's extremely gratifying for all of us at Stephen Arnold Music to collaborate on so many immensely creative campaigns.
Here's what we've been up to lately:
---
CourtTV
Court TV is a 24-hour network with extensive live programming, so the custom music package built around a unique sonic brand plays a critical role in the presentation to our audience throughout each broadcast day. Stephen Arnold Music used a live orchestra to play a range of original compositions intended to represent the pacing, tone and emotion of the legal network's programming. Instruments included trumpets, trombones, French horns, violins, violas and celli, all of which contributed to the new themes. These included compositions for such shows as Court TV Live, Breaking News, Special Trial Coverage and Closing Arguments with Vinnie Politan.
---
CNN HLN – Very Scary People
The HLN original series, Very Scary People, chronicles the twisted lives of some of the most frightening, diabolical characters in recent history. Our team at Stephen Arnold Music was tasked with creating a sonic brand for the series, as well as custom scores that capture the sinister and creepy nature of the subject matter.
---
Golf Channel – NBC ANWA Tournament Theme
Our team at Stephen Arnold Music was tasked with composing a theme for the tournament – not just for the inaugural year, but for years to come. Needless to say, we were beyond excited to be involved in such a special and unique project! Augusta National Golf Club is one of the most renowned clubs in the world – best known for being the home to the annual Masters Tournament.
---
CGTN – Across and Anywhere
Nominated for a Promax Global Excellence Award in Sonic Branding, this strikingly cinematic, the international promo showcases CGTN's multi-platform, multi-geographical footprint, with music and visuals that take viewers on a colorful journey through India, Lebanon, Greece, the United States, Africa and Argentina.
---
PBS/CNN – Amanpour & Company
Award-winning journalist Christiane Amanpour continues to expand her portfolio with the sonic branding of Stephen Arnold Music. Her new show, "Amanpour & Company," launched on September 10th as a collaboration between CNN and PBS, featuring in-depth conversations with global thought leaders and cultural influencers. After creating the original sonic branding for CNN's flagship show "Amanpour," Stephen Arnold Music developed a fresh music package for her latest salvo, incorporating sophisticated strings into the sound of intrigue.
---
Sharqiya News Iraq
Sharqiya News is the flagship news program of Hasad, Iraq's first privately-owned satellite channel. Stephen Arnold Music's deep international experience made us the top choice to create their custom sonic branding and music package. We composed a theme imbued with confidence and a dramatic flair, as modern rhythms meet traditional Middle Eastern musical motifs. Our arrangement called for a completely live orchestration including French horns, trumpets, trombones, violins, viola and celli. Stephen Arnold Music's original theme was custom scored to the visuals, achieving a seamless blend between sound and screen.
---
Want to learn more? We're happy to discuss the sonic branding research and strategic planning that was involved for these high-profile projects. Simply give us a call at +1 (214) 726-1600 or send us an email via our Contact Form »