RTDNF First Amendment Awards
Posted by
Noelle
on March 16, 2015
|
No comments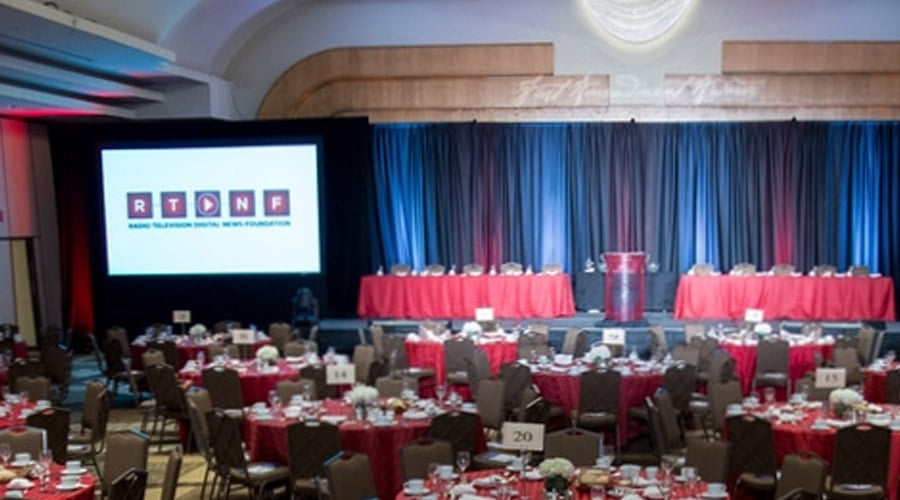 Tinley and I are back in the office today after having a great trip to DC this week for the RTDNF First Amendment Awards. Stephen Arnold Music was the entertainment sponsor (very fitting!) for the 25th annual event honoring individuals and organizations for their work on behalf of First Amendment freedom. SAM also provided special silver pens for all attendees, commemorating the 25th year of this amazing event.
Some of the highlights included getting to visit with many of our friends from around the country whom we are privileged to create music for, including Nexstar Broadcasting, Raycom Media, Sinclair Media Group, Gannett and CNN, along with The Associated Press, ABC news and many others.
Since we sponsored the music, of course Tinley had to take the stage and grab the mic while I banged away on the congas. And fortunately, we weren't kicked out of the venue for having live music as so often happens at our Promax events.
It was a privilege for us to represent SAM and toast so many of our talented and dedicated clients and friends. It was truly an honor!
Congratulations to the 2015 Honorees!
Lifetime Achievement Awards
Bob Simon, Correspondent
CBS News and 60 Minutes
First Amendment Leadership Award
Kathleen Kirby, Attorney at Law
Wiley Rein, LLC
First Amendment Service Award
Perry Sook, Chairman, President and CEO
Nexstar Broadcasting Group, Inc.
RTDNF Citation of Courage
Steven Sotloff and James Foley
Leonard Zeidenberg First Amendment Award
Ann Compton, Former White House Correspondent
ABC News
First Amendment Award
James Risen, Correspondent, Washington Bureau
New York Times