Promax & Station Summit 2013 – See you There!!
Posted by
Whitney Arnold
on June 17, 2013
|
No comments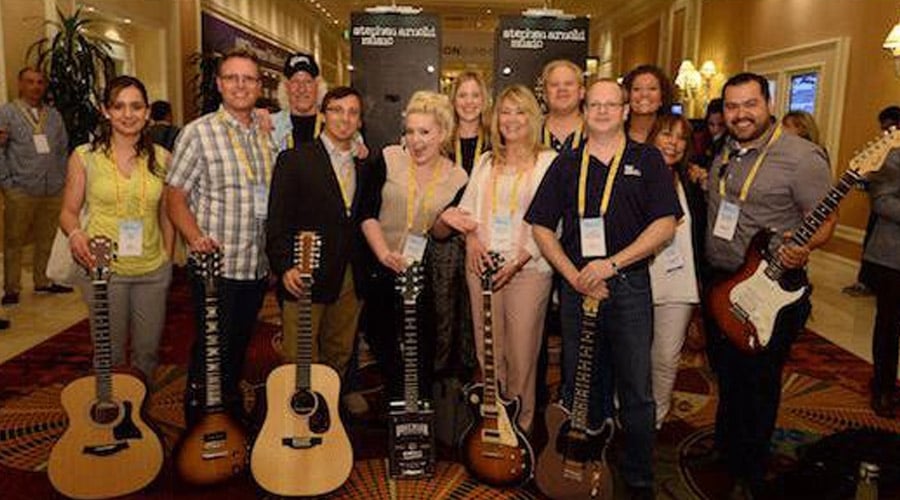 So once again Promax is upon us and SAM will be there to booze and schmooze with the best in the TV broadcast industry!  We've got some new products to roll out – including the industry's first fully searchable, keyword tagged online delivery for our syndicated packages – and if you're attending the Station Summit in Las Vegas, then you won't want to miss our legendary after hours Acoustic Jam Session (now in its 3rd year!)
Stephen will be presenting as part of a panel called "Hits and Misses 2013" in Promax LA.  on Thursday, June 20th (check your conference guide for time and locations). He and other top producers, composers and music supervisors will look at case studies of where music did and did not work in particular projects.  Stephen's been asked to present as an expert on custom music and sonic branding, which we're very excited about!  Check him out on this list of Promax speakers here »
And don't forget to stop by our 'booth' on the floor whether you're at Promax LA or Station Summit where you'll find 4 guitars on display in museum style displays for 360 views.  3 are from Stephen's personal collection and featured in the book A Story of Six Strings.  The 4th display will be one of 2 guitars we're giving away – either a 1930s National TriCone resonator replica (produced by Johnson) or a Neil Young SIGNED Fender Tele.  So stop by, have a chat, drop your card in the box and maybe walk away with an awesome guitar.
Good Luck and hope to see you there, whether LA or Vegas!
For more info on both conferences:
PromaxBDA Station Summit Las Vegas »
PromaxBDA: The Conference Los Angeles »