Saluting Super Bowl's Unsung Heroes
Posted by
Chad Cook
on February 17, 2021
|
No comments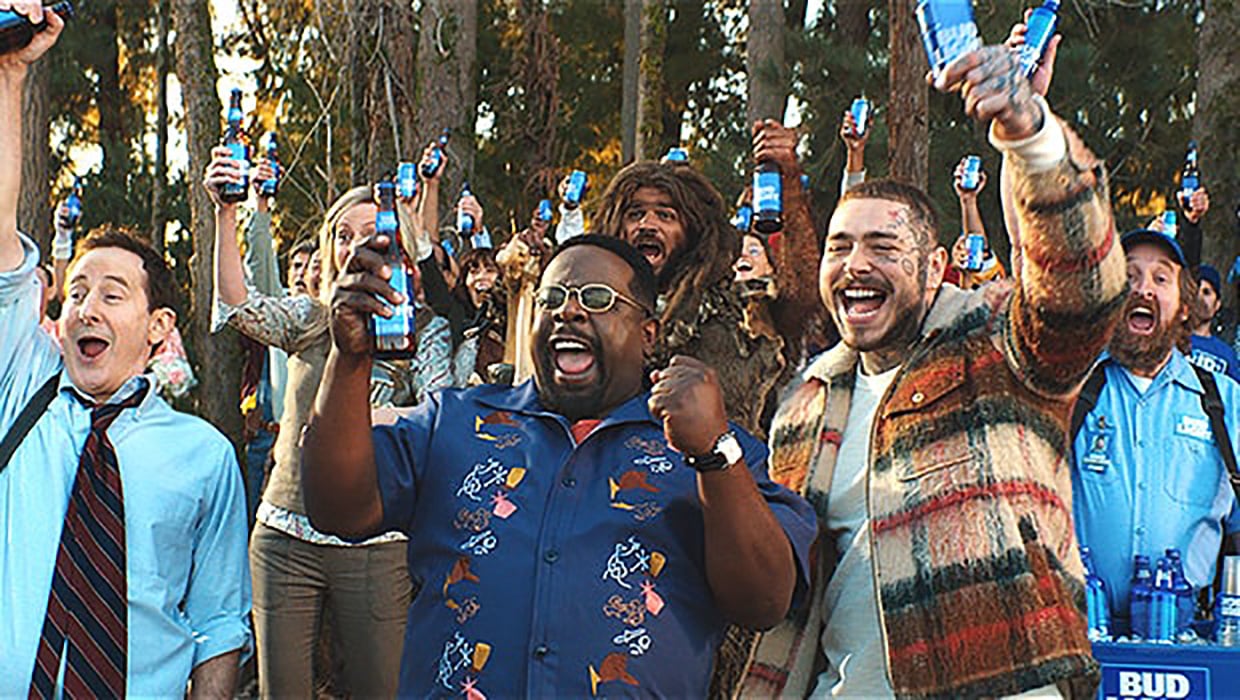 A critical factor in this year's Super Bowl was the play of the Tampa Bay Buccaneers' offensive line. They dominated Kansas City, limiting its defense to one sack and paved the way for the Buc's running attack. While quarterback Tom Brady and his star backs and receivers got the headlines, the guys in the trenches were no less essential to the team's win.
This year's crop of Super Bowl ads featured a similar behind-the-scenes, all-pro performance. The best spots, from brands as diverse as Jeep, Pepsi and Reddit, benefited from brilliant support via music and sound. Viewers might recall seeing Daveed Diggs tap dancing with Big Bird, but it was music that consistently opened holes for emotion to burst through and created pockets that allowed the brand message to shine.
Here are our favorite musical performances from Super Bowl LV ads. If you don't agree, try watching any of these great spots with the sound turned down:
---
DoorDash "The Neighborhood"
Hamilton star Daveed Diggs and the cast from Sesame Street survey local food options to a charming update of a tune from the show.
---
Bud Light "Legends"
Post Malone, Cedric the Entertainer and other stars from Bud Light ads of the past rescue of an overturned delivery truck—backed by over-the-top trailer music and a nostalgic reference to the iconic "Real Men of Genius" theme. (Listen closely for the Wilhelm scream.)
---
Jeep "The Middle"
A beautifully subdued underscore supports Bruce Springsteen's moving narration extolling local communities and common cause. A concluding violin solo adds the perfect cap.
---
Reddit "Sorry We Crashed Your Super Bowl Party"
Just five seconds long, the spot might have passed unnoticed, except for jarringly disruptive sound design that directs attention to the brand message, squeezed between images of SUVs and horses.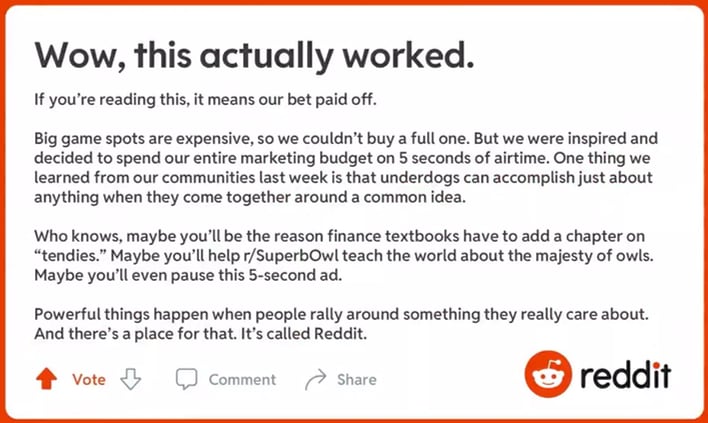 ---
Pepsi "Get Ready"
An intro to the halftime show, the spot features ordinary people singing The Weeknd's hit Blinding Lights. It's a tribute to the ubiquitous appeal of the music that leaves you yearning to hear the real thing.
---
Dr. Squatch "You're Not a Dish"
No music (except for a brief chorus), just voiceover accompanied by funny and engaging sound design. The duck quack at the beginning sets up a whacky, outdoor ambience that is perfectly in tune with this "manly" brand.
---
Bud Light Lemonade "Last Year's Lemons"
Bing Crosby's carefree vocals are whimsically juxtaposed with the squishy, organic sound of lemons pelting the pavement. (It works even better without the video). A New Year's Eve countdown artfully sets up the mayhem.
---
About Stephen Arnold Music:
Often referred to as the most-heard, least-known composers in the world, Stephen Arnold Music's creativity is experienced every day in more than 500 million homes worldwide. Based in Dallas, Texas, with additional studios in Santa Fe, New Mexico, The World Leader In Sonic Branding® has more than 25 years of success delivering impactful, brand-defining music that makes a difference for today's top networks, cable channels, content creators, television stations, digital media outlets, production companies, corporations and advertising agencies. With multiple Emmys, Addys and Promax Gold awards to their credit, Stephen Arnold Music's specialized approach and commitment to the power of sonic branding, research, state-of-the-art production and unparalleled customer service is at the core of its promise. Stephen Arnold Music continues to set the creative bar in a highly competitive content landscape.