"Pick Your Guitar Package" Giveaway!
Posted by
Chad Cook
on May 5, 2020
|
217 comments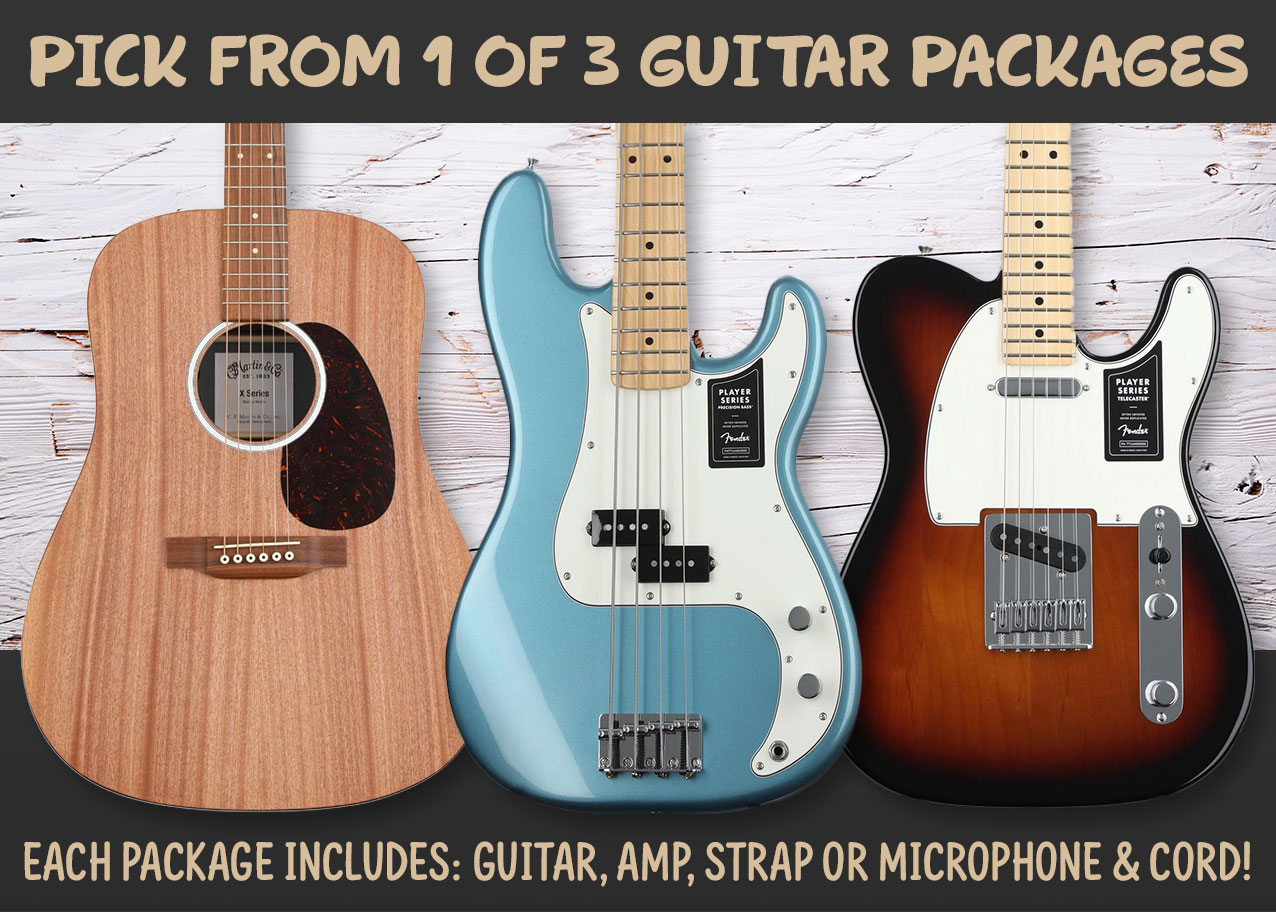 UPDATE:  We have our winner! Watch the drawing here »
---
It's guitar giveaway time here at Stephen Arnold Music. This time YOU get to pick your prize from one of three terrific packages!
Each package includes: a guitar, amp, strap or microphone, and a cord
To ENTER, just listen to some new, compelling playlists from The Vault:
International  |  Serious Drama  |  Uplifting
Then leave your comment below, and you're automatically entered to win. It's that easy!
Drawing to be held on Friday, May 15, 2020 at 3pm CT. For questions call or email:
214-726-1600 | stephenarnold@stephenarnoldmusic.com
---
1: Martin Acoustic Guitar Pack
Our acoustic package features a sweet Martin D-X2E guitar with Fishman acoustic amplifier, Sennheiser microphone, stand and cables. Channel your inner James Taylor!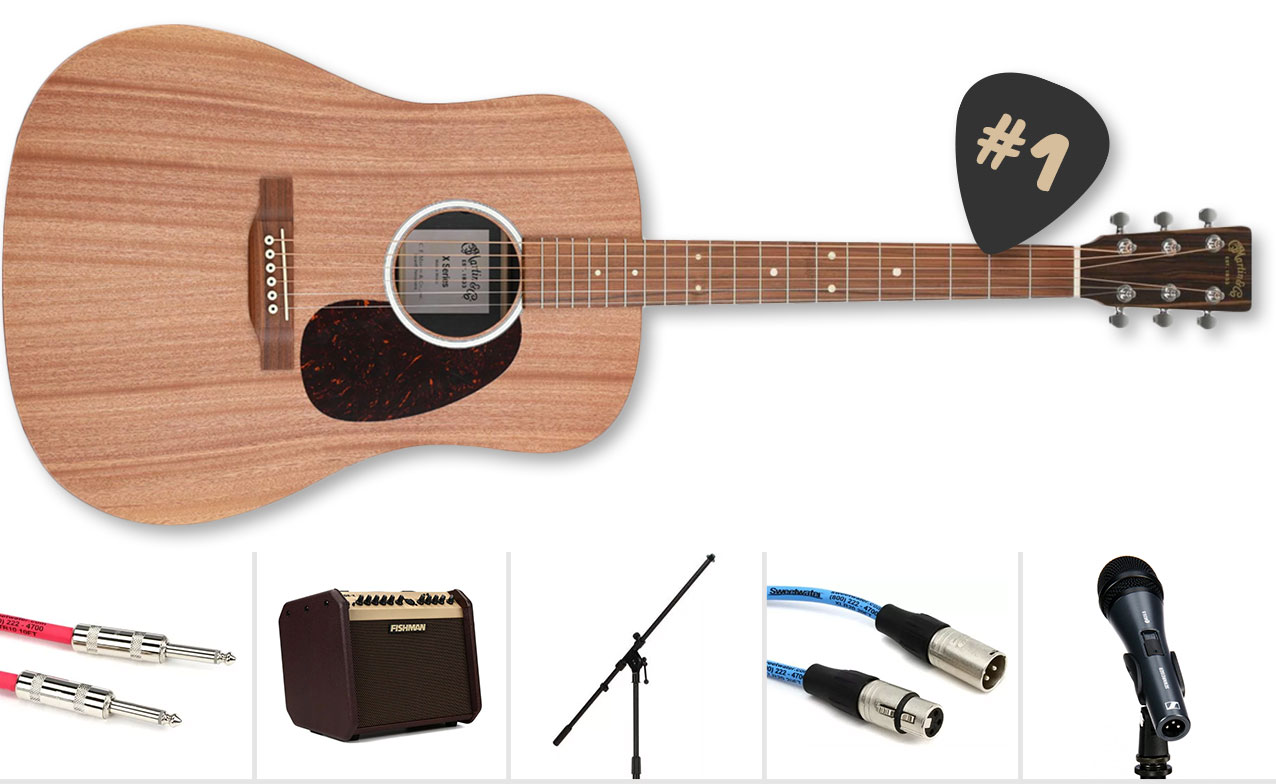 2: Fender Bass Guitar Pack
Our bass guitar package comes with a sleek Fender Player Precision bass, a thumpin' Ampeg amplifier with a gig bag, cable and strap. You can make your bottom bump in your basement!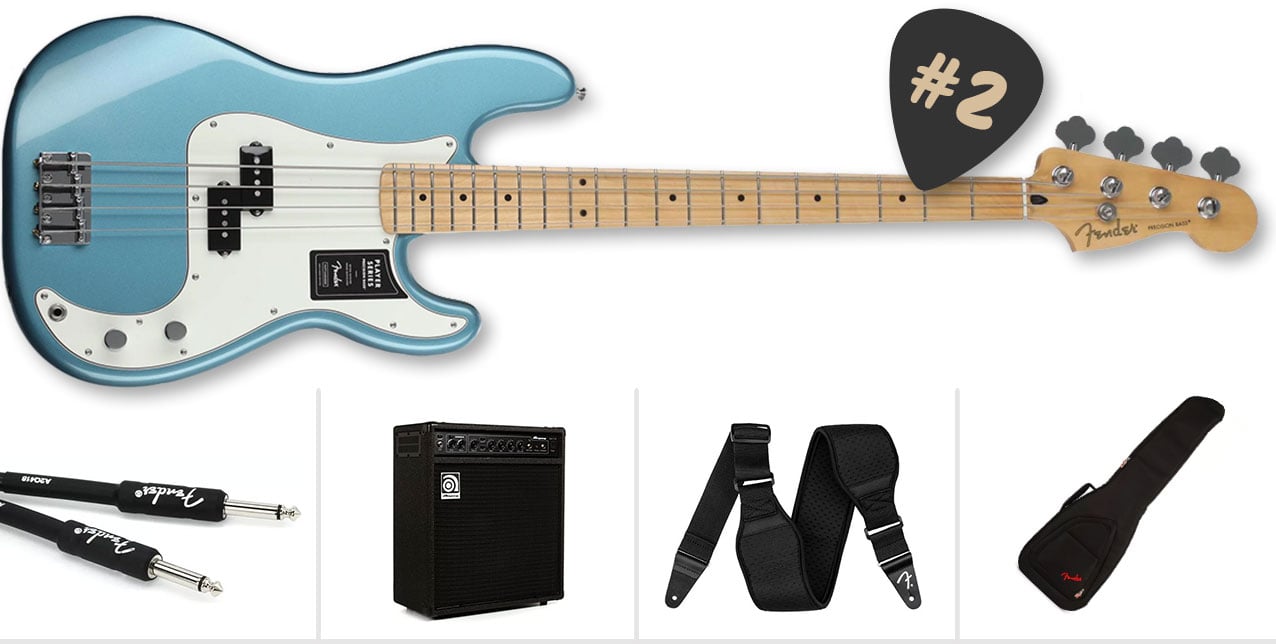 3: Fender Sunburst Electric Guitar Pack
Our electric package is centered on a beautiful Sunburst Fender Player Telecaster guitar, a versatile Boss Katana amplifier with a cord, strap and gig bag. You'll be able to make your garage rock!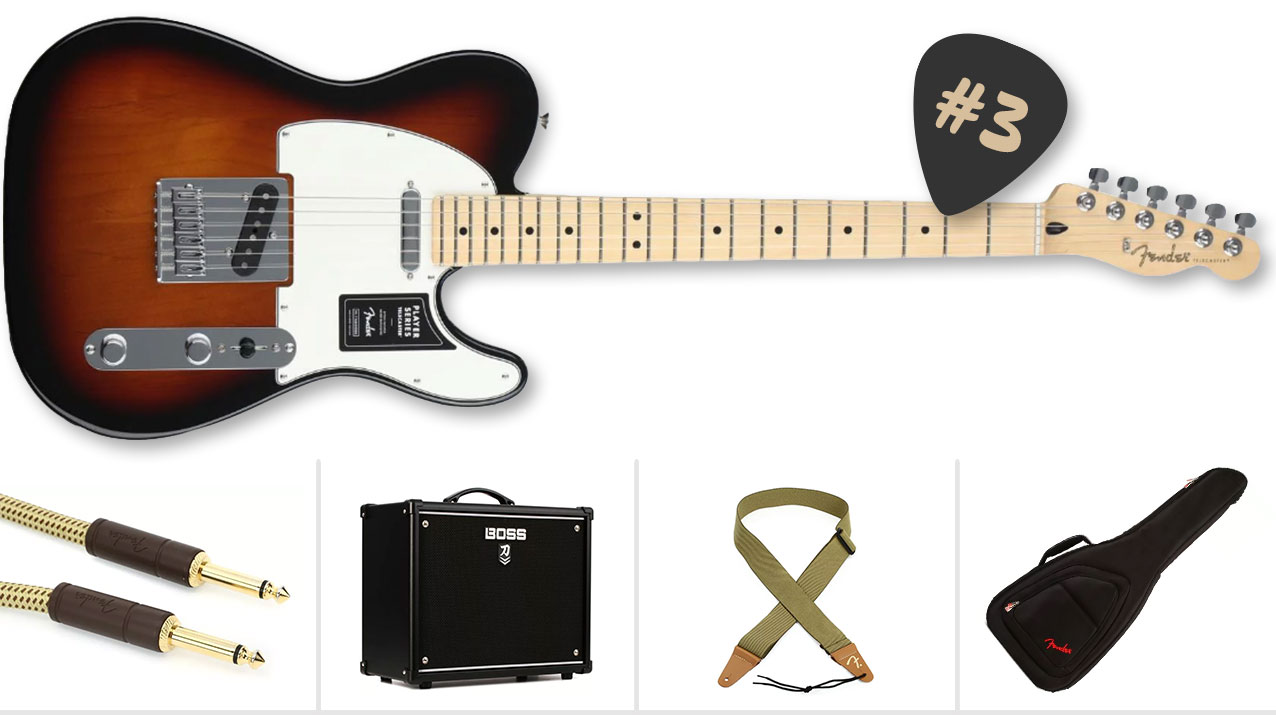 Good luck and thanks for listening to our playlists from The Vault!
Click here for complete rules and regulations »