Christmas CD benefitting Little Kids Rock!! The 6 Strings of Christmas
Posted by
Stephen
on December 2, 2014
|
No comments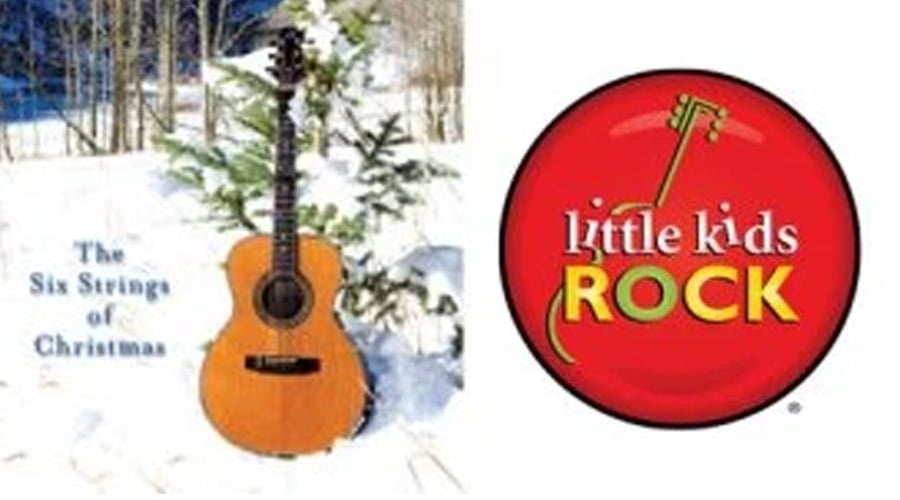 Season's Greetings Everyone,
We're back again this Holiday Season hoping to make our industry aware of this great organization, Little Kids Rock™.
Little Kids Rock™ provides free music lessons and instruments to underserved public school kids around the country.
Last year we were able to put 60 brand new acoustic guitars into the hands of children by raising over $3000 selling our Christmas CD, The Six Strings Of Christmas, which features many of our great Texas studio friends playing their own 6-string yuletide arrangements (100% of the proceeds go to Little Kids Rock).
Each CD costs just $9.99, and 100% of the proceeds are donated to Little Kids Rock, which means:
1 CD = Provides a child with three months of music lessons!
5 CDs = Puts a brand new acoustic guitar into a child's hands!
10 CDs = Supplies a keyboard and amp to a public school music class!
So with the purchase of "The Six Strings of Christmas" by Stephen Arnold Music, you will be helping Little Kids Rock provide free instruments and music lessons to disadvantaged public school students in some of the most economically challenged communities in the United States!
Thanks for giving our children the right to rock!
–Stephen
____________________________________________________
http://www.stephenarnoldmusic.com/thesixstringsofchristmas/
Live samples from the sessions: