6 Tips for Securing Music Rights
Posted by
Dave Baumann
on May 9, 2019
|
No comments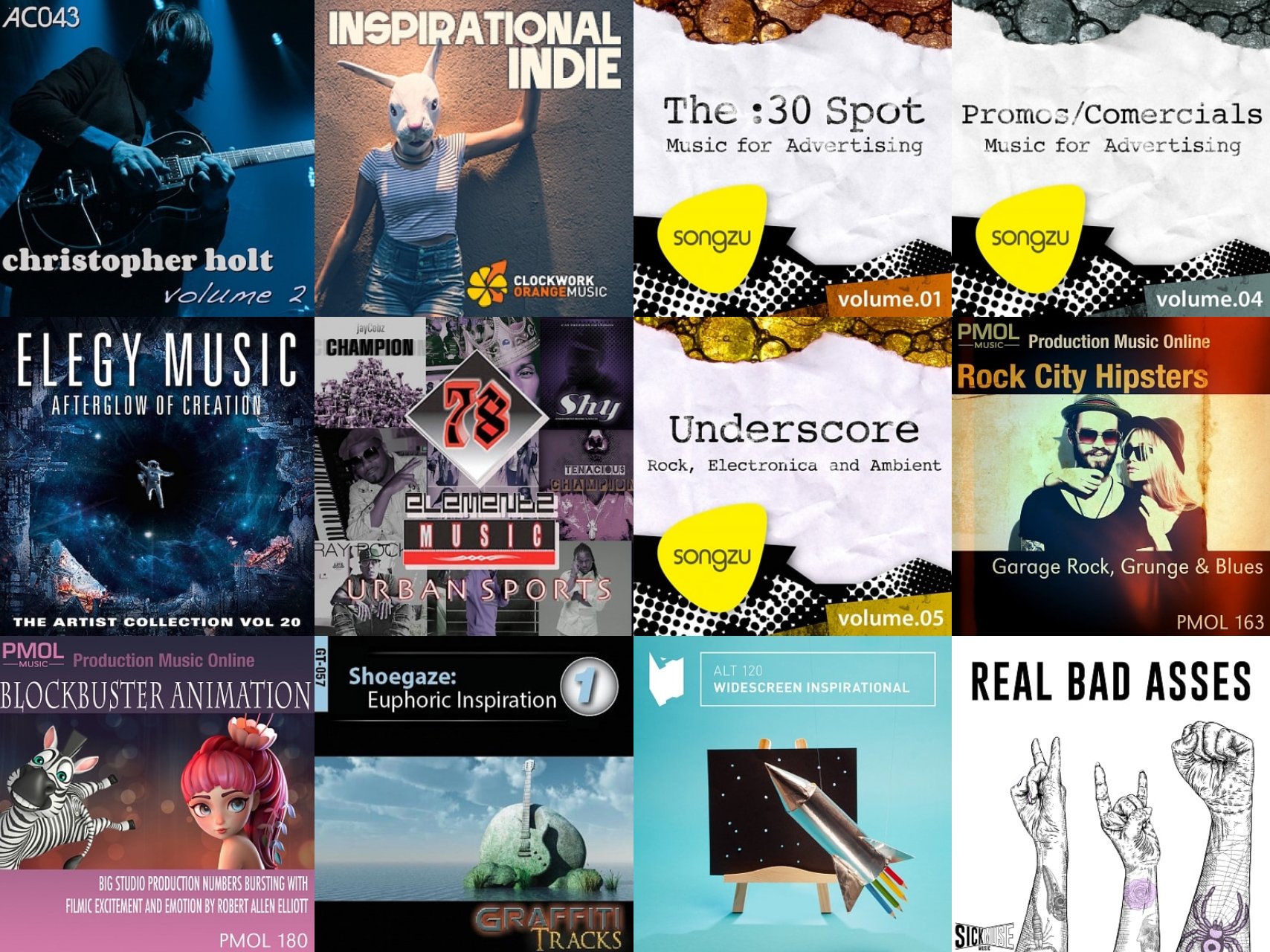 Manage your expectations.
OK…so you're in deep on your perfect project, and you've found the perfect track – it's from Coldplay!  Stop immediately!  Managing your – or your clients – expectations is the most important first step!  Commercially released songs from recording artists can be wildly expensive to clear, if they'll even clear at all.  Instead, we typically use reference tracks not synchronized to a project to gauge the overall vibe – the pacing/tempo, instrumentation, genre/style – that a client is looking for.  Often times, we will find instrumental versions of popular songs and eliminate all titles (so ref_v1, ref_v2, etc) – so as to eliminate any preconceived notions that may go with a certain artist or genre.
From there, we can make suggestions from our own production library, from an indie artist, or perhaps create a custom composition.  A good rule of thumb, based on your budget – starting with most expensive and difficult – is to choose a commercially released hit song, a custom composition, and finally pre-cleared production music.
---
Know SPECIFICALLY how you will use the music – and the number of uses.
Are you using it in a music video, on YouTube or perhaps Vimeo? Will it be part of a national film release? A regional spot/commercial? Are you intending to use it in a corporate video or a Powerpoint presentation? What markets will it play in?  How long is the production and how long will it air? These are questions that anyone who controls the rights to a piece of music will ask you.  Not knowing these answers from the start may cost you big in the long run.  Requesting world-wide, all media rights in perpetuity can really bust your budget.  But if it's not going to air in Australia, why pay for that?
---
Know who controls the rights for the music.
There are two licensing sides to any piece of music.  First – The underlying copyright – known as the publishing, and second – the master recording or the "master."  And many compositions can have multiple publishers and rights holders who each have to sign off on the license (and get paid!).  Keep in mind that due to the Most Favored Nations clause – or "MFN" – you can't pay less for the master use rights than you do for the publishing rights.  Or vice versa.  So whatever quote comes back higher, that has to be matched by the other license
Also, regarding popular songs, there are often many recordings  – often performed by different artists, or maybe by the same artist, but at different points in their career.  The less popular or well-known a particular version of a song is, the lower the licensing cost will be.
Most Performing Rights Organizations (PRO) like BMI, ASCAP, and SESAC, have a searchable database to help you find many of the rights holders.
---
Know the difference between different kinds of licenses and what you need them for.
If you're a broadcaster (TV station or network), concert venue, restaurant, or anywhere music is played (except your home), you'll need a Performance License from the 3 PROs – SESAC, ASCAP, and BMI.  And they've probably already called you about that!
If you're covering someone else's song and selling your version, you'll need a Mechanical License (whose rates are set by copyright law).  Check out the Harry Fox Agency for more detail:
For most applications, though, you'll need a Sync license or Synchronization License.  If you're creating content for social media, any kind of digital marketing, traditional advertising on TV and radio, etc., it gives you the right to use a piece of music as background in relation to timed images or moving picture.  In other words, using music with edited video.
Here at Stephen Arnold Music and The Vault, we offer "one-off" sync licenses – called  a "needledrop" – and annual subscriptions called blanket licenses, that could cover you for unlimited uses.
---
What other ways can you secure rights to music?
Try using music that is in the public domain, such as Mozart, and other classical composers, old Americana tunes, etc. But keep in mind that the performances or master recordings of these older compositions may have their own copyrights that you need to consider. You can also compose and perform your own music, or use original music from an up-and-coming artist who is willing to trade their rights for public, credited exposure. And of course, commissioning a completely original piece of music is a great option, especially in the advertising world, with all rights being secured when you contract with the composer or publisher.
---
This sounds really complicated and is giving me a headache – maybe I don't need to use music in my project!
Whoa, slow down there, cowboy!  Did you know that hearing, sound and music are the most powerful senses for humans – and that they are tied to specific receptors in the brain that drive emotion? But don't just take our word for it, here's some science stuff:
https://blog.medel.com/the-speed-of-hearing/
Music sets the tone for every emotion.  You can play the same visual, and whether the soundtrack is eerie and ominous, or soft and light, it elicits a totally different response.
---
Licensing music doesn't have to be complicated!
Our music library – The Vault – has tens of thousands of songs that are all pre-cleared, which means that we either own or control the rights to both sides to any piece of music in our library.  And we can issue a license within minutes – rather than days, weeks, or months, as can happen when engaging labels and multiple publishers.
But whether you're our client, or you've just stumbled onto our blog – ALWAYS secure rights to any type of music that you want to use. Music is a creative product, similar to photography and original artwork. Artists and musicians work hard at their craft, and they deserve to be paid for it.
---
Have any more questions?  Give us a call anytime at 214.726.1600. We're here to help!