Stephen Arnold Music gives away guitars at Edward R. Murrow Awards
Posted by
Dave Baumann
on November 4, 2021
|
No comments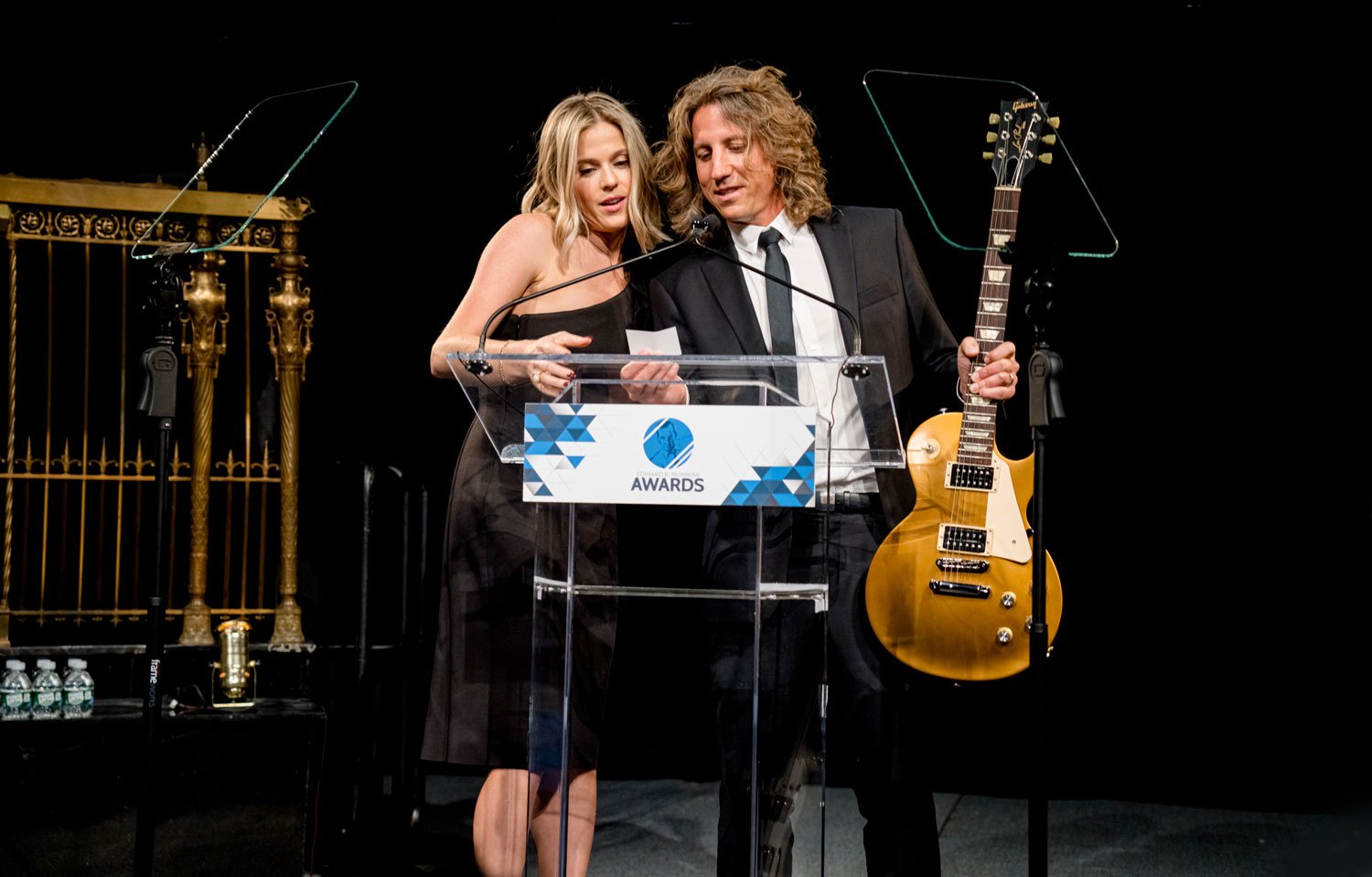 Since 1971, RTDNA (Radio Television Digital News Association) has been honoring outstanding achievements in broadcast and digital journalism with the Edward R. Murrow Awards. The prestigious Murrow Awards recognize local and national news stories that uphold the RTDNA Code of Ethics, demonstrate technical expertise and exemplify the importance and impact of journalism as a service to the community.
As in past years, Stephen Arnold Music was proud to be a major sponsor of these awards. And the best part of that sponsorship was an opportunity to give away a couple of great guitars at the awards ceremony!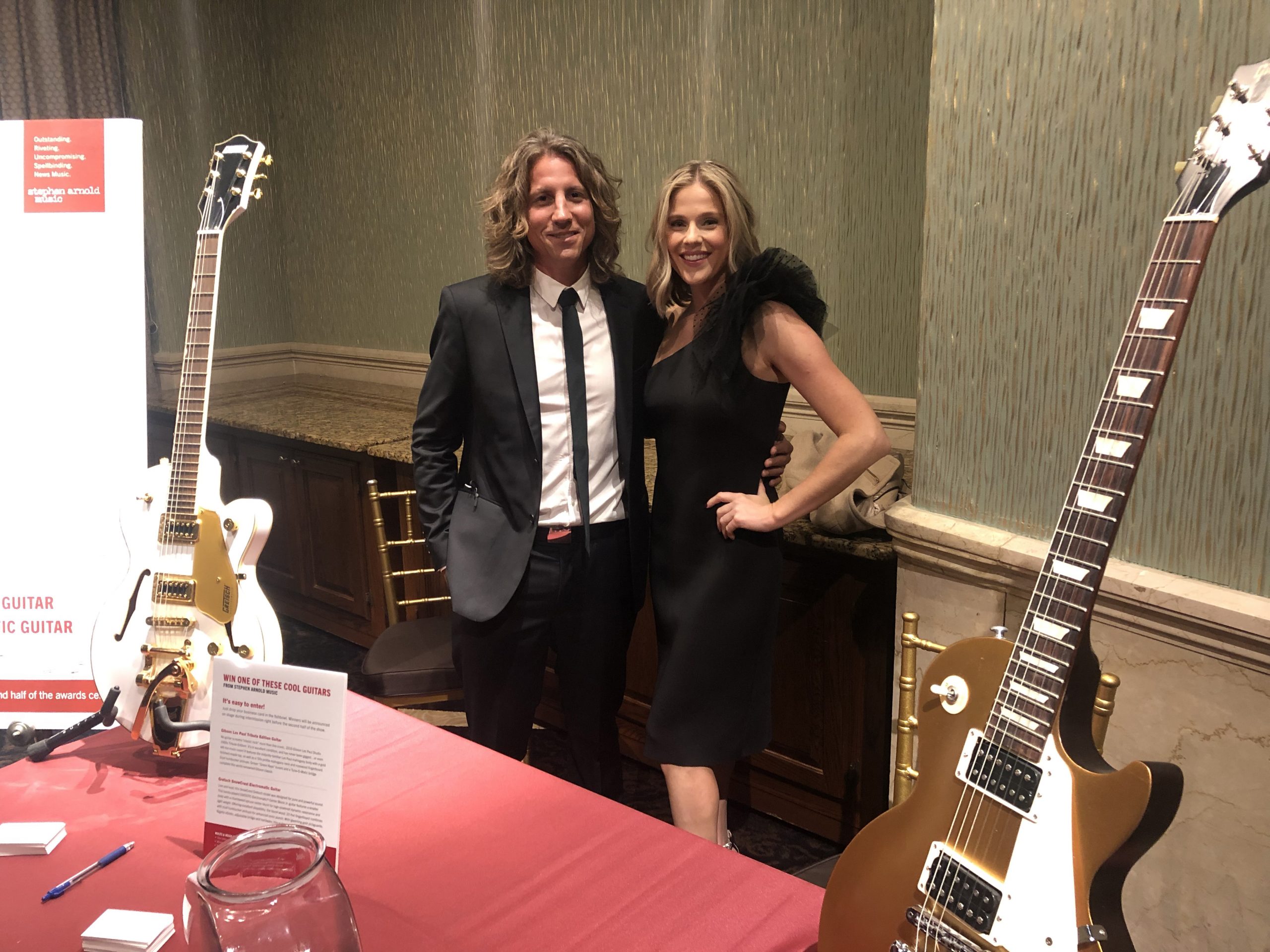 Representing Stephen Arnold Music at the Awards were Whitney Arnold, Vice President of Music Services and Noelle Alanis, Director of Licensing, who also had the privilege of choosing the guitar winners. The first guitar was a stunning, 2016 Gibson Les Paul Studio 1950s Tribute Edition. Known the world over, it's a true, classic rock icon. This gold-topped beauty went to Corey Presley, the News Director at WBIR-TV in Knoxville, TN.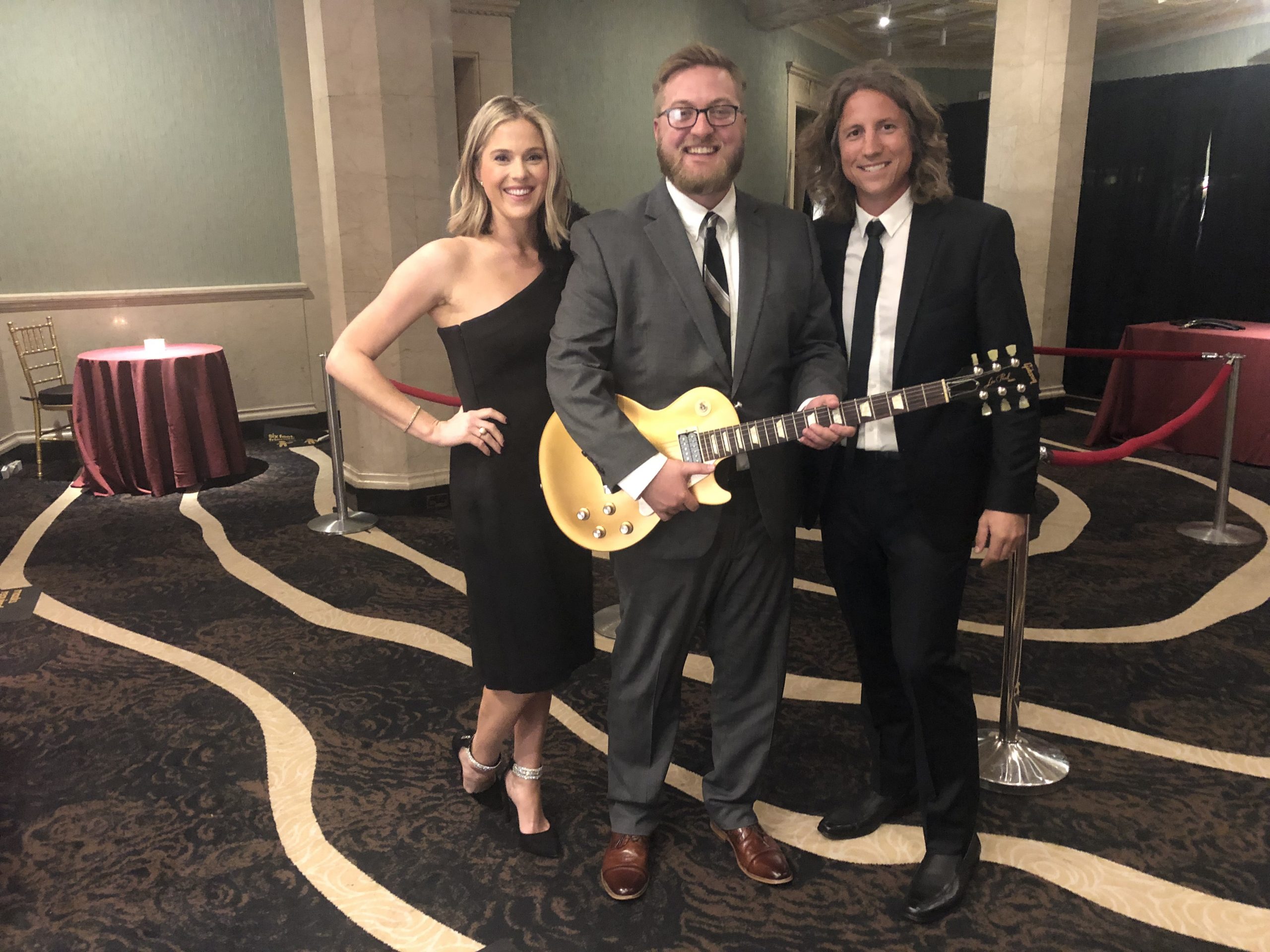 The second guitar, a G5655TG Electromatic® Center Block Jr. model, was painted in a stunning Snowcrest finish and can deliver that punchy rockabilly sound. The winner of this beautiful guitar was Laura Ziegler, Journalist / Public Engagement Specialist for KCUR (NPR) in Kansas City, MO.
Stephen Arnold Music is always proud to be associated with the Edward R. Murrow Awards, which gives us a chance to mingle with some of the most talented journalists in the country, many of whom we work with on a regular basis. It's an inspiration to be exposed to their exemplary work, and gives us great hope for the future of high-quality storytelling.