Stephen Arnold: "Mistakes are the stairways to greatness"
Posted by
Dave Baumann
on April 2, 2020
|
No comments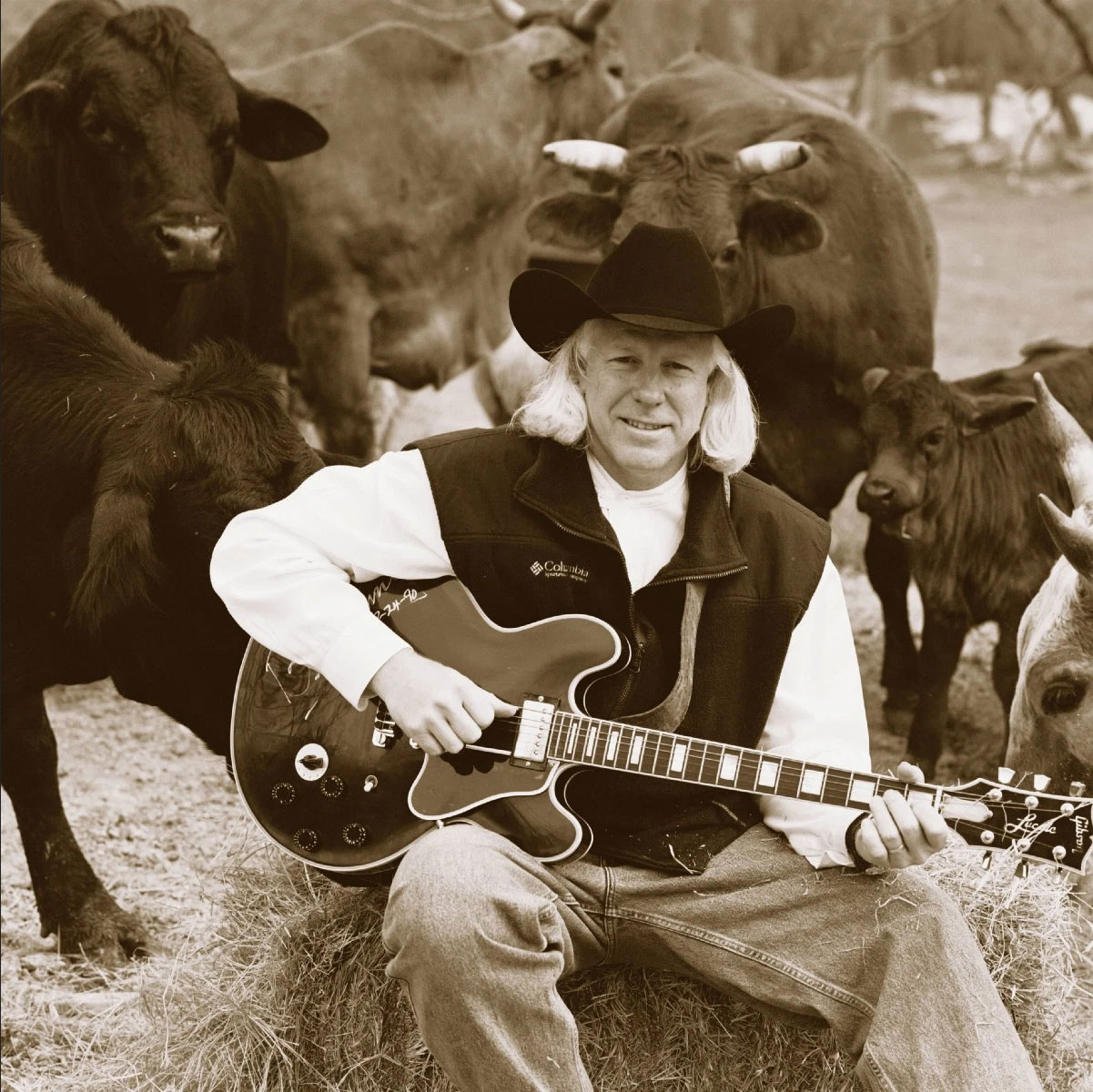 Founded by Arianna Huffington, Thrive Global covers self-help, wellness advice and lifestyle. Its goal is to help readers reconnect with themselves and learn techniques for maintaining balance in order to live their best life.
The original article is available here.
By Yitzi Weiner, A "Positive" Influencer
As a part of my series about how leaders create a "fantastic work culture," I had the pleasure of interviewing Stephen Arnold, founder of Stephen Arnold Music (SAM). Stephen is often referred to as the most heard, least-known composer in America. SAM's compositions can be heard daily in more than one billion homes worldwide. Based in Dallas, with additional recording studios in Santa Fe, The World Leader In Sonic Branding® has more than 25 years of success delivering impactful, brand-defining music and sound identities to top media outlets, television networks, advertising agencies, production studios and corporations. With multiple Emmys, Addys and PromaxBDA awards to its credit, SAM's specialized approach and commitment to the power of sonic branding, state-of-the-art production and unparalleled customer service is at the core of its promise. SAM continues to set the creative bar in a highly competitive content landscape. A key element that sets SAM apart is the commitment and ability to research the marketing goals and objectives of its clients, and to understand the demographic target as it relates to the clear communication of a company's brand through sound. The core foundation of SAM is the belief that, of all the senses, hearing offers the greatest opportunity to influence long-term memory, emotional response and brand recognition. Sonic branding offers a most effective way for a company to communicate its brand statement to a target audience. SAM's approach on every project is to emotionally connect the client's brand to its message and audience through sound and music.
Thank you so much for doing this with us! Can you tell us a story about what brought you to this specific career path?
SA: In the early 80s, I had my first opportunity to create music for a television station — KXAS, the NBC affiliate in Dallas. They hired me to write, record and produce an image song, basically a 60-second song promoting the station. I spent days writing. It was before computers, samplers and sequencers, so everything was played and recorded using live musicians.
Presentations were always done in person using a simple boom box playing a cassette (pre CDs). I was thrilled with how the song came out and listened to it over and over on the 45-minute drive to the station for the presentation. I knew without a doubt they would be blown away with their new station song.
When I arrived in the conference room at the station, there were three executives — the general manager, the creative services director and the news director. I passed out the lyrics (which of course were done on a typewriter) and then popped the cassette in and hit play. After about 15 seconds, the general manager motioned for me to pause the music and said, "I really don't like the style or direction of the song." That was followed by the news director chiming in saying, "I'm not really crazy about the lyrics." Then the creative director, looking up from her lyric sheet said, "I really don't think that melody is working."
After an uncomfortable pause, I looked around and said, "Well, there's nothing wrong here that a new song won't fix." Learning to never take creative criticism personally was a lesson that has well served my team and me through the years. Twenty-five years later, we now provide music for 350+ televisions stations across the US.
Can you share the most interesting story that happened to you since you began leading your company?
SA: CCTV — We were tasked with a top-to-bottom rebrand of the music of one of the largest global news organizations CCTV — The music we created is now heard on channels that reach billions — not millions — of homes worldwide. Part of the process was presenting in person seven melodic logos to a group of 40+ news and creative directors from the five CCTV international channels—Arabic, English, French (Africa), Russian and Spanish—at their headquarters in Beijing.
Typically, we present initial music logos on an acoustic guitar to show how they work in their simplest and most organic form, followed by the logos played within a more produced demo track.
None of the CCTV directors spoke English so we had a translator who communicated our discussion. They were quite intrigued with two Americans presenting melodies on a guitar live in their large conference room that had tables and chairs in U shape with us in the front. I couldn't remember all the logos so I literally had a piece of paper taped to the top of my guitar noting, not only the melodies, but also where the fingerings were on the strings since melodies can sound totally different depending on where they are played.
After several hours, they voted on one melody. That led to a second trip to Beijing to present the final themes in the five different regional styles.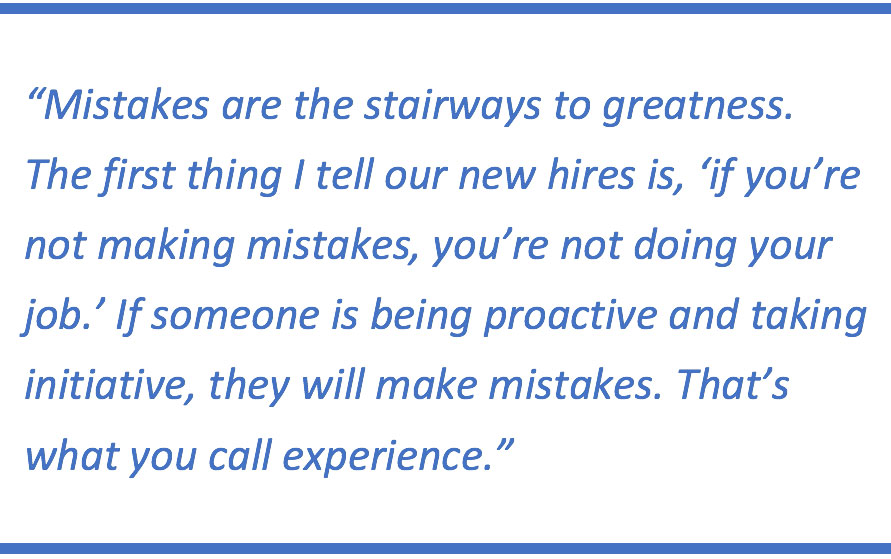 Are you working on any exciting projects now? How do you think that will help people?
SA: We're working on a number of challenging projects for an array of TV networks ranging from Ada Derana, the news channel of Sri Lanka, the Golf Channel and CNN, as well as more arrangements for CCTV which is branded now as CGTV. But the project that will likely help people most is our ongoing work with an amazing non-profit called Little Kids Rock. It provides free instruments and music lessons to disadvantaged public school students in some of the most economically challenged communities in the United States. Since 2012, 100% of all proceeds from the "Six Strings Of Christmas" CDs we produce goes to LKR. http://www.littlekidsrock.org/stephenarnold/
Ok, lets jump to the main part of our interview. According to a study cited in Forbes, more than half of the US workforce is unhappy. Why do you think that number is so high?
SA: Keeping your workforce engaged is an important goal for any company, and crucial to long-term success. Everyone needs to feel like they are playing a role in the grand vision. If not, it's 'just a job' and the slide begins. Also, due to technology, often more is expected to be accomplished with fewer resources, which adds additional stress.
Based on your experience or research, how do you think an unhappy workforce will impact a) company productivity b) company profitability c) and employee health and wellbeing?
SA: An unhappy workforce creates a toxic situation that can permeate the entire company. If an employee is unhappy, they're likely not to be very productive and their attitude can easily infect other staffers and lead to lost profitability and a general malaise. That's why, in addition to making everyone feel they play an integral role in the company's success, we try to have a little fun as a staff — staff lunches, our annual mandatory trip to the Texas State Fair, concerts. Those are a few examples of how we encourage a family vibe here.
Can you share 5 things that managers and executives should be doing to improve their company work culture? Can you give a personal story or example for each?
SA: A flexible workweek, so employees have option to work longer hours and get an extra day off every other week.
Working off site — either at home or at a satellite office we rent for them. Many of our employees have young kids and if a kid is sick or have a school function, we allow them to work at home. Additionally, several have long commutes so we provide small, satellite offices where they can work 2 to 3 days a week off site as needed. We also provide toll tags to allow them to take faster routes if needed.
In addition to vacation time, our employees have five days of personal time to use however they prefer. If personal days are not taken by the end of the year, they are reimbursed, double for each day not taken. We have always felt that people should not be penalized for being healthy. We offer weekly staff lunches or happy hours and a fun work environment. Our offices have large windows. Employees select their own chairs and office furniture.
Lastly, there are no clock punching or set hours here. It's all about getting the work done with an expectation for excellence both in the music we produce and the way we treat the clients we serve. The person labeling the packages in the mail area is just as important as the producers doing the final mix for CNN.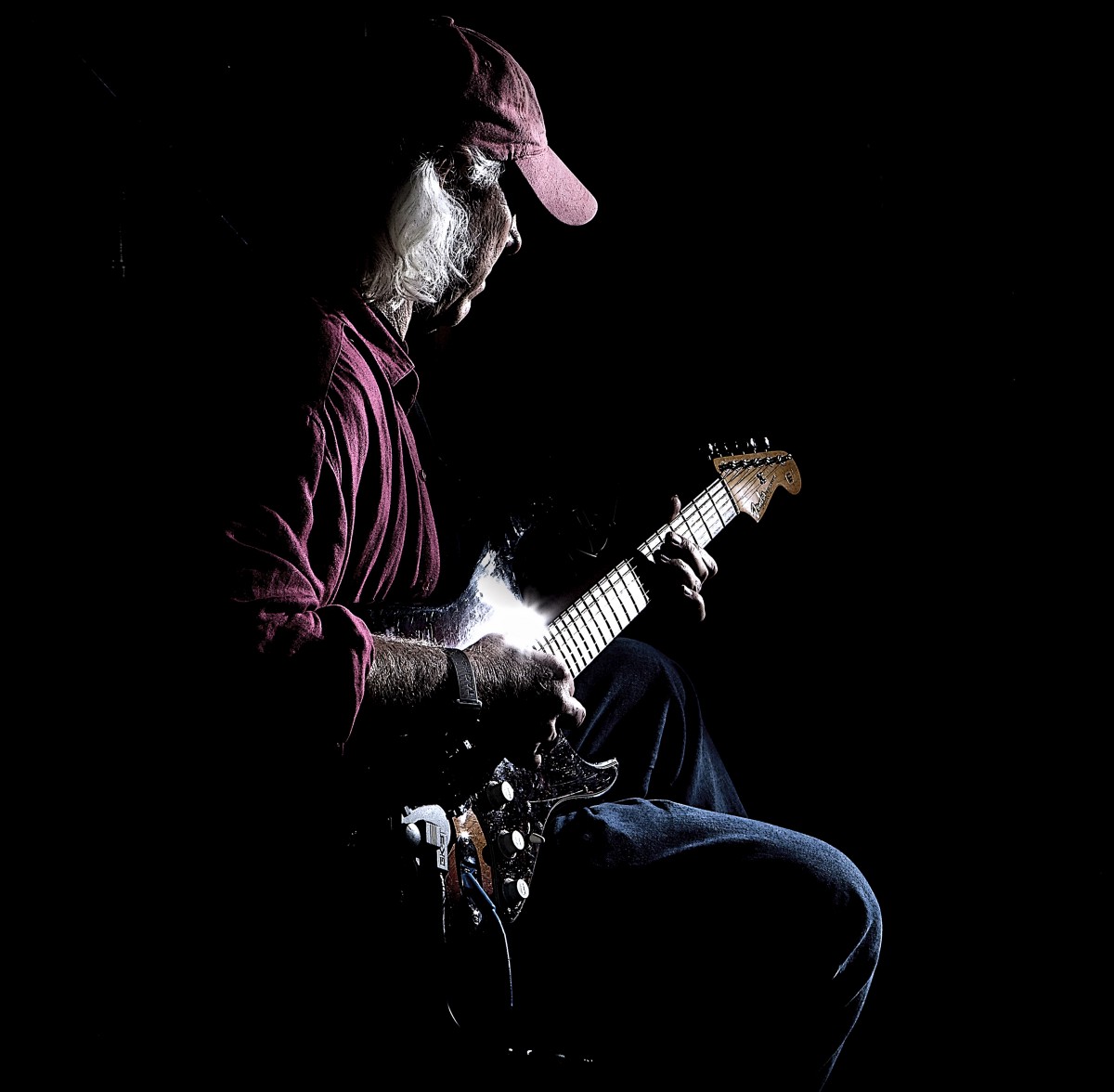 It's very nice to suggest ideas, but it seems like we have to "change the culture regarding work culture". What can we do as a society to make a broader change in the US workforce's work culture?
SA: Of course we need to offer better healthcare options, family leave/day care assistance, flex time and at least two weeks of paid vacation guaranteed, but, to me, it's also about balancing personal life with work life. As it's been said "what happens off the field directly affects what's goes on the field," so providing better healthcare options and allowing extra time off and flexibility when stressful circumstances occur, can and will significantly change a work culture for the better.
How would you describe your leadership or management style? Can you give us a few examples?
SA: Someone once said, "there is no limit to what can be accomplished if you're not worried about who gets the credit." I emphasize to our staff, it's always "we" never "I." Just last week, we were doing a huge project for the Golf Channel and an upcoming women's tournament in Augusta. The director of the Golf Channel, who was at the session, complemented me on the arrangement. I said, "Yeah Chad and Mack did an amazing job. We are so lucky we have them on the team."
Mistakes are the stairways to greatness. The first thing I tell our new hires is, "if you're not making mistakes, you're not doing your job." If someone is being proactive and taking initiative, they will make mistakes. That's what you call experience.
Author Chuck Swindell once said, "I am convinced that life is 10 percent what happens to me and 90 percent how I react." While we produce many high profile projects, there are many others that we spend weeks on, investing our heart and soul, only to lose to a competitor. After we lost what would have been the largest project in our history, my head creative director wisely said, "Well if we'd been awarded that project, we'd have been buried for months and probably jeopardize current commitments."
So many things in life are beyond our control, but attitude is the one thing that is always in our total control. Everyone has a choice every day regarding the attitudes we embrace.
None of us are able to achieve success without some help along the way. Is there a particular person who you are grateful towards who helped get you to where you are? Can you share a story about that?
SA: Dee Joyce, the current Creative Director at KPIX, pushed the creative envelope when she was at WWL-TV in New Orleans. We worked together on the "Spirit of Louisiana" campaign with 25+ arrangements spanning 15 years. We worked with amazing artists, including the Neville Brothers, Kermit Ruffins, Trombone Shorty, the Dixie Cups, Ernie K-Doe and the Zydeco Indians. Sid Wayne was another early mentor. He was the composer of songs like "See You in September," Perry Como's "It's Impossible," and dozens of Elvis Presley songs. He taught me that not every lyric needs to rhyme.
Can you please give us your favorite "Life Lesson Quote"? Can you share how that was relevant to you in your life?
SA: Jim Collins said, "Good is the enemy of great. Good always gravitates to mediocrity." In our business (and most), good will not last. There are a myriad of good tracks, good composers, good libraries, good salespeople, good producers, good piano players and good managers, etc., but to survive long-term we must be great.
You are a person of great influence. If you could inspire a movement that would bring the most amount of good to the most amount of people, what would that be? You never know what your idea can trigger. 🙂
SA: I would try to promote a movement to embrace simplicity and limit technology in creativity, relationships and thought processing.
I learned long ago that technology distracts and disrupts creativity. There are too many samplers, computers and menu options. I'd rather sit at the piano or pick up guitar. Once the "big idea" comes, then I use the technology to help execute.
In relationships, technology too often disrupts emotional connections with family and friends, and with businesses and employees. It's too easy to fire off a text message or email where the tone of voice may be lost and the intent is miscommunicated. I liked the idea that Jack White (The White Strips) implemented last year on his tour. No cell phones were allowed and all phones were checked like coats at the entrance "to insure a 100% human experience."
It seems in almost every walk of life, technology is sucking the life out of everything-from music, to businesses and employees, to families, to friendships, and in the creative thought process. I'm not against technology, it allows for amazing things, but when it starts to replace a conversation or disrupt the quality of human interaction and stifle the organic creative process, then it's time to re-think how it is used.
Thank you for these fantastic insights. We wish you continued success!
---
Yitzi Weiner is a journalist, author, and the founder Authority Magazine. He is also the CEO of Authority Magazine's Thought Leader Incubator, which guides leaders to become prolific content creators. Yitzi is also the author of five books. In 2017, he created the popular, "5 Things I Wish Someone Told Me" series that highlights the empowering lessons learned from the experiences of high-profile entrepreneurs and public figures. This series has inspired a mini-movement among writers, with scores of writers worldwide profiling inspiring people to share their positive, empowering, and actionable stories. A trained Rabbi, Yitzi is also a dynamic educator, teacher and orator. He currently lives in Maryland with his wife and children.