PROMAX North America Station Awards 2019
Posted by
Chad Cook
on June 6, 2019
|
No comments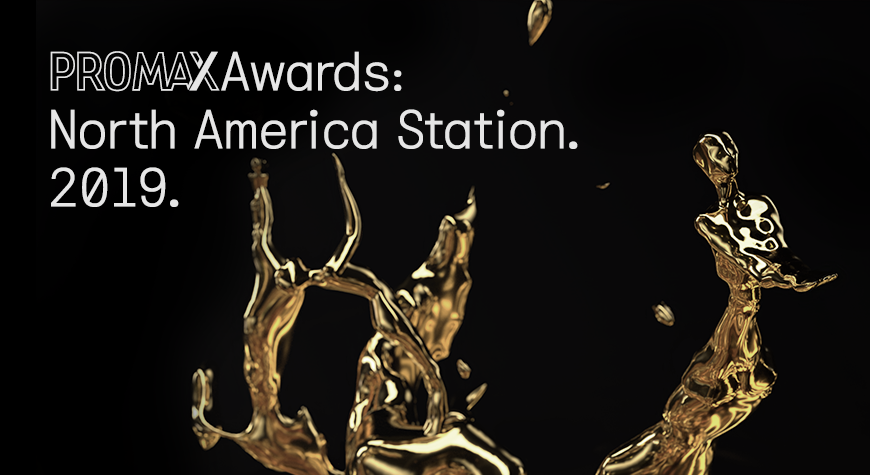 Stephen Arnold Music Nominated for Ten Promax Awards at 2019 Station Summit
The World Leader in Sonic Branding® Recognized Across Multiple Categories
DALLAS – June 6, 2019: Stephen Arnold Music, the World Leader in Sonic Branding™, announced that it has been nominated as a finalist with 10 entries in nine categories at the Promax North America Station Awards at the 2019 Station Summit in Las Vegas. The awards will be held on June 20, 2019 in Las Vegas at the Mirage Hotel & Casino.
Stephen Arnold Music projects were nominated in the following categories:
---
General Branding/Image: News Station Image – Medium Market
Use Of Music With Original Lyrics
Columbus My Home
WBNS-10TV
This project reflects the indigenous feeling and pride of place that citizens of Columbus feel for their home town.
---
General Branding/Image Campaign – Large Market
70 Years Of Stories
KPIX-TV
This spot combined well researched, archival KPIX news footage with an emotional, industrious musical theme to evoke a sense pride for Bay area TV viewers. The composition shares a common musical theme with the four other promos in this campaign.
---
Holiday/Special Event Promotion
Use Of Original Music In A Promo
70 Years: Sharing The Gift Of Music
KPIX-TV
KPIX-TV and the San Francisco Boys Chorus were both founded 70 years ago. Stephen Arnold Music composed a memorable music score for the KPIX holiday promo to celebrate both milestones, recorded at Skywalker Sound studio in Marin County, CA.
---
Program Promotional Spot
Texas 21
KTXA-TV
KTXA wanted to re-brand their station with a strong Texas vibe. Even though their most popular shows are based in New York, New York and Chicago, KTXA and SAM created original music and clever lyrics to turn their shows' stars into honorary Texans.
---
Program Promotional Campaign
FOX31 GameDay
KDVR, Tribune Media
Broncos football is EVERYTHING in Denver, and KDVR wanted to reflect that fanatical team spirit into a compelling campaign. Stephen Arnold Music created a high-energy, custom soundtrack to drive viewership for FOX 31's coverage of Broncos football.
---
Marketing Video/Presentation
Nexstar Media Group "Loving Living Local"
Stephen Arnold Music
Nexstar stations share of a strong sense of local community identity. This video, driven by original music conveying a sense of local pride, creates an emotional connection and community awareness that their local stations reflect in their markets.
---
Use Of Music With Original Lyrics
First And 10 On 10TV
WBNS-10TV
This spot expresses the pride and enthusiasm that people in Columbus feel for their high school football teams and local hometowns.
---
Best Work Never Seen
O-H-I-O
WBNS-10TV