It's Programming Everywhere at NAB 2023, and a Programmable Guitar!
Posted by
Dave Baumann
on April 9, 2023
|
No comments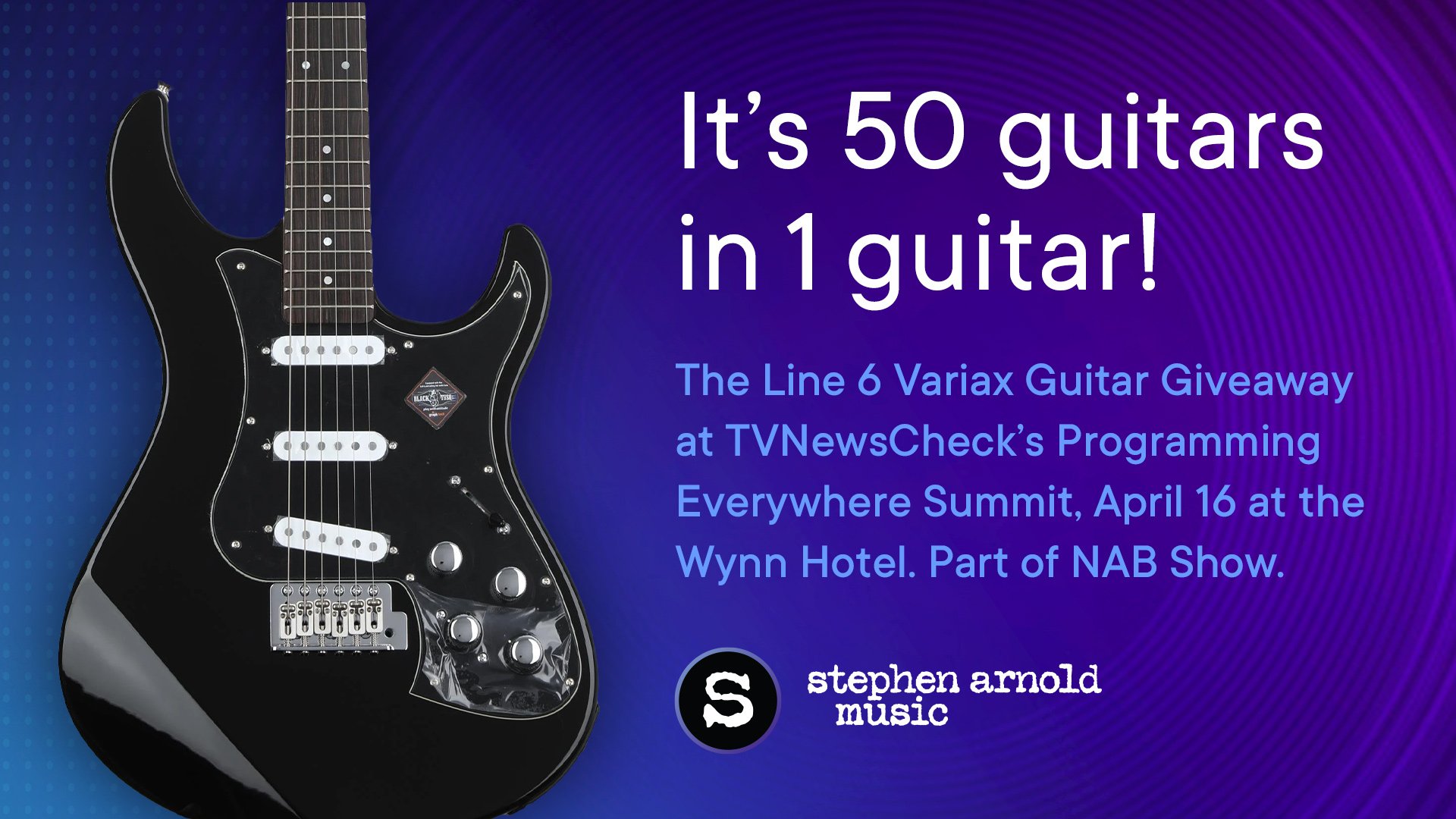 We're excited to be an official sponsor of TVNewsCheck's Programming Everywhere Summit which is part of this years NAB Show. The Programming Everywhere Summit is an all day event and will reside at the Wynn Hotel on Sunday, April 16th. Our guitar giveaway is at 3 p.m. during the Networking Break. We hope to see you there.
To reflect the revolution of Programming Everywhere, we're giving away the gold standard of programmable guitars! Tailor-made for a new generation of guitarist, the Line 6 Variax Standard is a technology masterpiece – a great-sounding, smooth-playing instrument that's jam-packed with an epic range of exquisite, stringed instrument models. Vintage electric models, fabulous acoustics, and even exotic instruments are programmed into this beauty and waiting at your fingertips. What's more, changing tuning is as easy as turning a dial — no delay, no mechanized tuners, just instant results!
About Progamming Everywhere
Presented at The NAB Show, Programming Everywhere gathers industry leaders to talk about the evolving business of content creation and distribution, with a focus on new development, reinventing local and national news and extending media brands on streaming.
TV station group senior executives will join programming, news and marketing leaders, syndicated programming executives and streaming media and technology leaders to take on issues such as the changing economics of syndicated programming, the relationship between FAST channels and the evolution of broadcasting, transforming television news and strategies for creating a programming everywhere business.
Participants will also consider their No. 1 challenge: creating more content for a multimedia audience, and how technologies like artificial intelligence, the cloud and IP production platforms can free up creative talent while streamlining costs.
To learn more about Programming Everywhere, and view the Summit Schedule, go here »