The Company We Keep – Sonic Branding Roundup
Posted by
Chad Cook
on January 16, 2019
|
No comments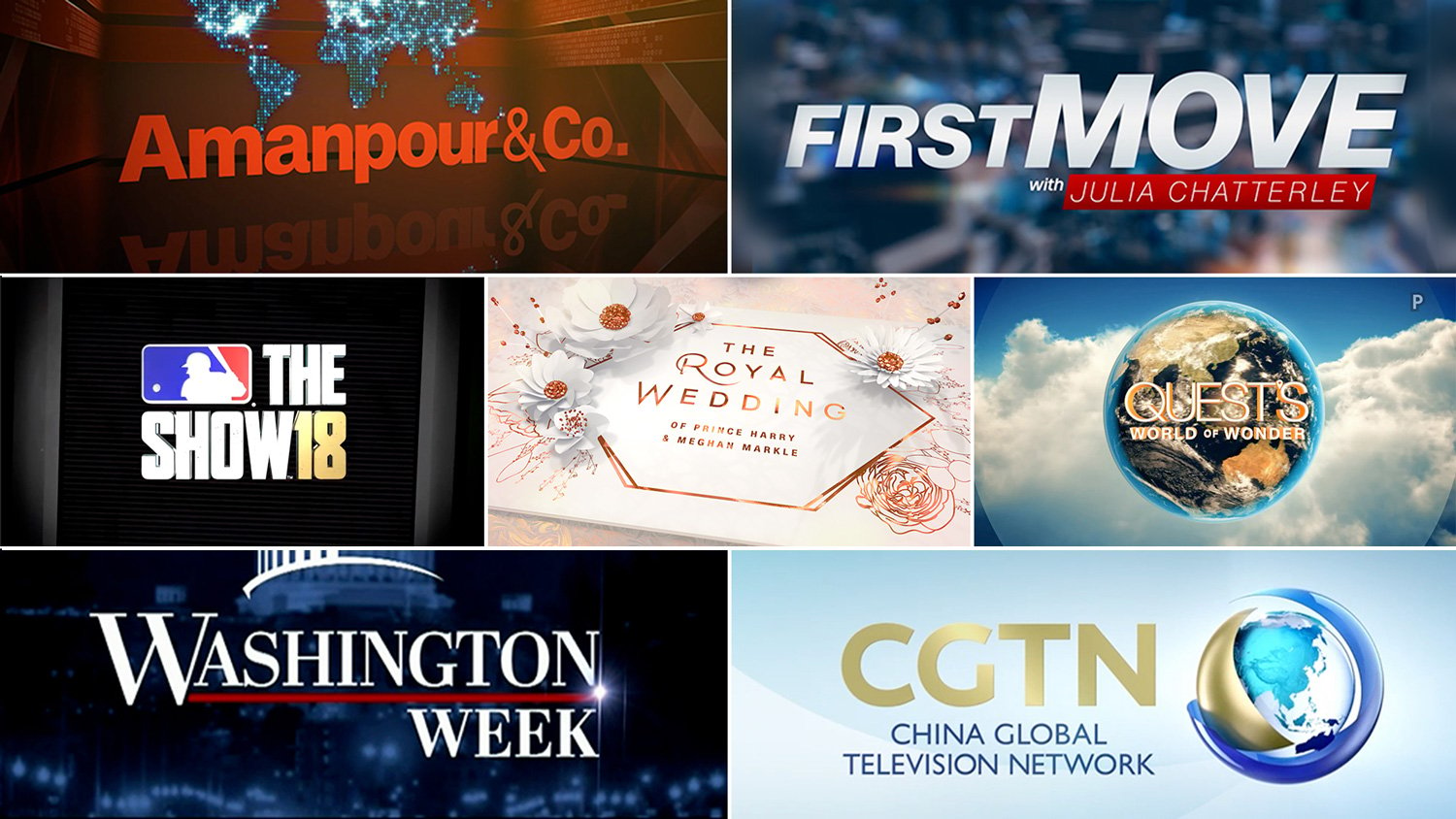 2018 was certainly a year to remember. The frenetic news cycle was off the charts. We worked non-stop last year to help our national and international clients be heard, remembered and stand out from the crowd. The critical importance of sonic branding is now recognized across every industry. Aural elements drive engagement, social sharing, purchase decisions, and loyalty like never before. It was extremely gratifying for all of us at Stephen Arnold Music to collaborate on so many immensely creative campaigns in 2018.
Here's what we were up to last year:
---
PBS/CNN — "Amanpour & Company"
Award-winning journalist Christiane Amanpour continues to expand her portfolio with the sonic branding of Stephen Arnold Music. Her new show, "Amanpour & Company," launched on September 10th as a collaboration between CNN and PBS, featuring in-depth conversations with global thought leaders and cultural influencers. After creating the original sonic branding for CNN's flagship show "Amanpour," Stephen Arnold Music developed a fresh music package for her latest salvo, incorporating sophisticated strings into the sound of intrigue.
---
CNN International — "First Move with Julia Chatterley"
The high-energy presence of financial reporter Julia Chatterley is perfectly matched with an all-new sonic brand by Stephen Arnold Music. The theme for her new CNN International show, "First Move with Julia Chatterley," pulses to a decisive electronica beat that reinforces her reputation for staying one step ahead.
---
Sony Interactive — MLB The Show 18
Sony Interactive's blockbuster Major League Baseball title for PlayStation 4, The Show 18, makes a serious statement with sonic branding from Stephen Arnold Music. Tasked with creating an epic sports sound for the video game, Stephen Arnold Music's composers combined modern electronic and urban elements with live players from the Dallas and Fort Worth Symphony Orchestras. Renowned beats producer Adrian Boeckeler (Snoop Dogg, 50 Cent) also contributed up-to-the-minute rhythms.
---
CNN Worldwide — The Royal Wedding
More than two billion people worldwide watched the royal wedding of Prince Harry and Meghan Markle, making it one of the biggest television events of 2018. Stephen Arnold Music composed and produced the custom music for CNN's worldwide coverage of the event, which aired in 190 countries and won CNN a #1 ranking among adults 25-54 and 18-34. Stephen Arnold Music enlisted top players from both the Dallas and Fort Worth Symphony Orchestras to capture a sense of anticipation, tradition and pageantry, blended with a fresh, youthful and vibrant sensibility for the historic broadcast.
---
CGTN – Channel Identity plus Show Packages for New Money, Global Business, Dialogue, and World Insight
The five international channels of China Global Television Network (CGTN), reaching over one billion people, have recently updated sonic brands. The latest sound of CGTN was created by Stephen Arnold Music, which returned to the network after launching its distinctive sonic brand in 2015.
Collaborating once again with design firm Flint Skallen, Stephen Arnold Music produced an extensive package of new show themes and promo music for CGTN's five international channels: CGTN English, French (African), Spanish, Russian and Arabic. Together, the two firms forged fresh graphics and music to reflect the channels' increased digital footprint and accessibility worldwide. Across the channels and their shows, the new elements express that CGTN's audience can access the network's content digitally via Web and mobile.
---
PBS – "Washington Week"
Stephen Arnold Music was selected to bring a dynamic new sound to "Washington Week." Produced by PBS and WETA-TV and now running for over 50 years, "Washington Week" is renowned as one of America's longest-running public affairs programs. The sonic branding expertise of Stephen Arnold Music was central to developing a distinctive, easily recognizable and accessible identity for "Washington Week", which is moderated by Robert Costa and has long been lauded for its non-partisan approach to journalism.
---
CNN International — "Quest's World Of Wonder"
The exuberant sonic brand of CNN International's "Quest's World of Wonder" was crafted by Stephen Arnold Music. A stirring, smartly-paced orchestral theme sets the stage for popular CNN personality Richard Quest's newest show, which sees him travelling to a different destination each month to dig deep into its DNA, exploring what drives a city and the people who live there.