Christmas CD Benefitting Little Kids Rock!!
Posted by
Stephen
on December 2, 2013
|
No comments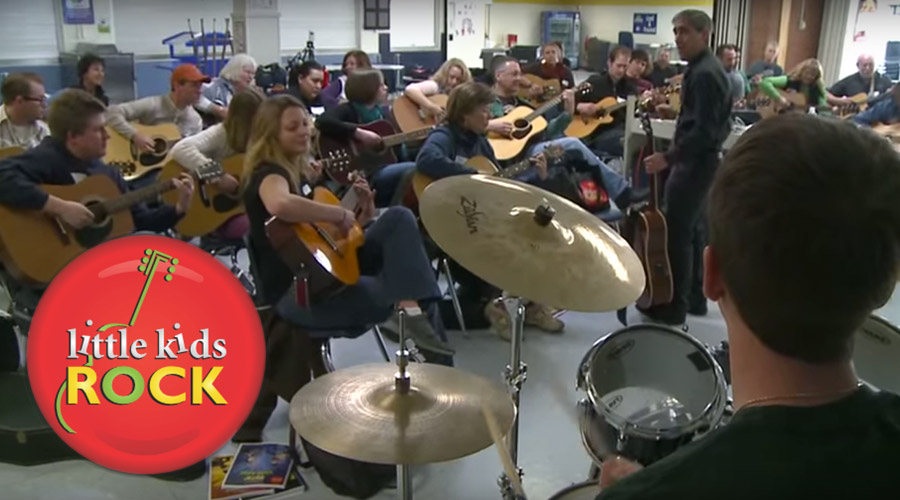 Seasons Greetings, Everyone!
The holidays are here, and this year has a special meaning. I'd like to invite you to help us raise awareness for a great little cause with a very big heart.
It's Little Kids Rock, a fantastic nonprofit dedicated to revitalizing music education in America. With your help, Little Kids Rock provides free instruments and music lessons to underserved public school kids, coast-to-coast.
Last year we produced a special CD called The Six Strings of Christmas, an album of holiday arrangements performed by our family of studio musicians — those great players we work with every day. They donated their services, and we all donated our time to make it happen, resulting in a collection of 16 great acoustic yuletide classics all played on a six-string… well, with a few 4, 8, and 12 strings thrown in just for fun.
Thanks to the generosity of clients and friends like you, we were able to give $3,000 to Little Kids Rock.
We're at it again this year, and here's the best part: just like last year…100% of each $9.99 CD purchase goes directly to Little Kids Rock.
Purchase your copy of The Six Strings Of Christmas here with all proceeds benefitting Little Kids Rock
One of my favorite videos is watching the faces of these kids as they each receive a guitar at this Little Kids Rock workshop.
You can click here to learn more about Little Kids Rock and listen to The Six Strings of Christmas CD by clicking here.
Thank you so much for you help. Happy Holidays, and thanks for helping Little Kids Rock!