Stephen Arnold Music Provides Complete Music Supervision Services for 2018 Scripps Howard Awards
Posted by
Dave Baumann
on May 1, 2018
|
No comments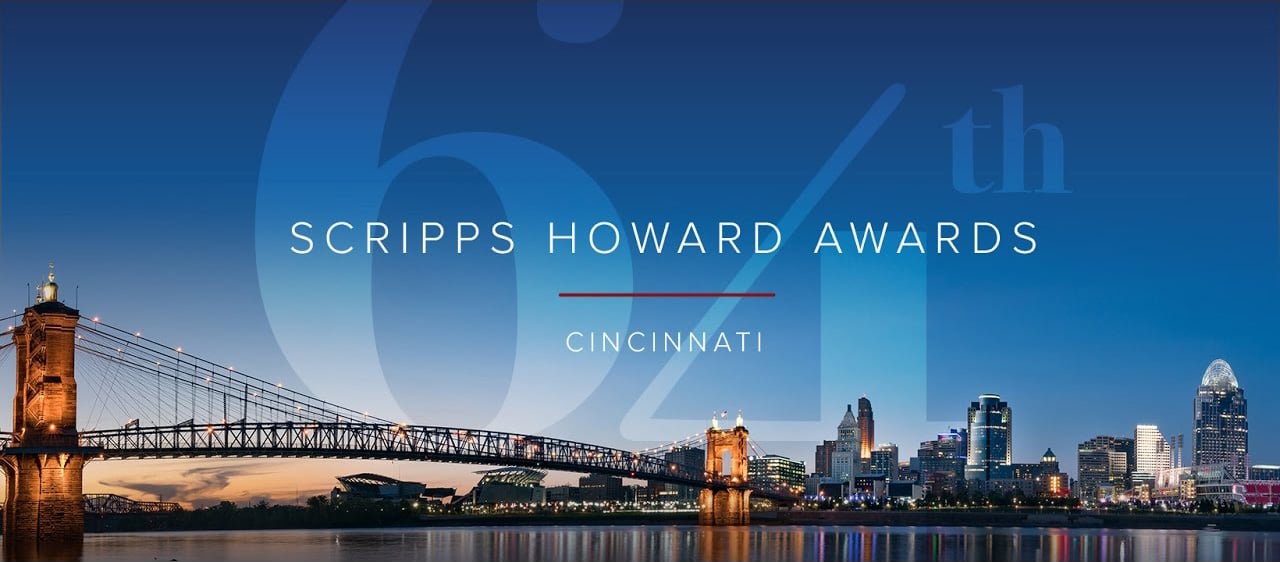 Our team at Stephen Arnold Music was thrilled to participate once again in the Scripps Howard Awards, one of the nation's most prestigious journalism competitions, by providing all of the music supervision services utilizing our production library, The Vault. Many of our clients and friends in the industry are journalism and news media professionals, so our involvement in this event has been particularly meaningful.
Held this past April 19, 2018 in Cincinnati, this 65th edition of the Awards presented $170,000 in prize money while honoring the best in news gathering. They rewarded journalism that spurred action, news organizations that exposed or disclosed hidden or misunderstood information, and journalists who embraced new tools, channels and technologies to make their stories more meaningful for their audiences. In other words – relevant journalism that made a real impact.
You can see a list of the winners here.
We worked closely with the Scripps Howard Award's creative team to curate the most relevant music and ideal sonic complement for each of the show segments and transitions. We succeeded in giving the show a seamless flow throughout the evening – from energetic and upbeat – to somber and contemplative. As a result, we gave the event its own, unique version of "sonic branding," which is what we strive to achieve for every project.
The Scripps Howard Foundation honors the best in broadcast journalism, with many of the nominees and winners being our colleagues that The Vault and Stephen Arnold Music collaborate with throughout the year. It's gratifying to see their amazing work recognized, and to be a part of this event.
Here's to another inspiring year of top-notch journalism!