Stephen Arnold Music Scores Pacquiao-Marquez PPV Promo
Posted by
Stephen Arnold Music
on November 7, 2011
|
No comments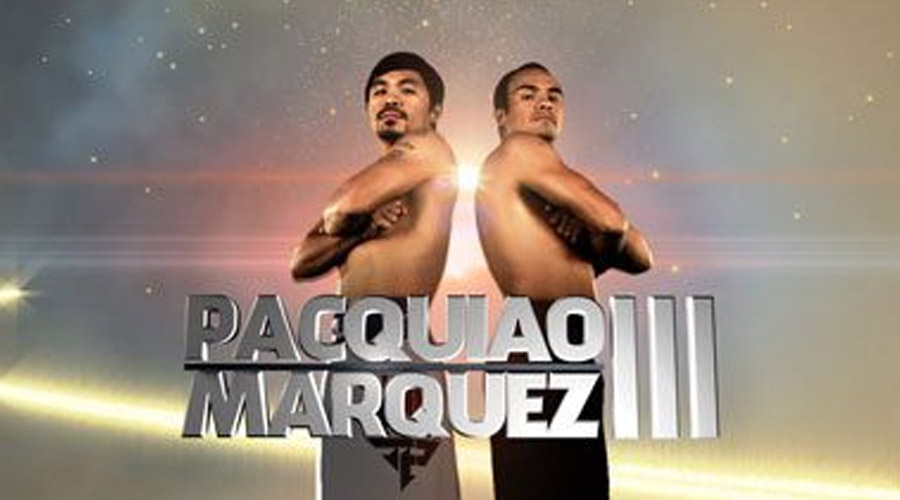 To say the least, it's an honor to be associated with the "best in the business", or "pound for pound the world's best". In a roundabout way, that's what's happening this week here at the studio.
This Saturday night on PPV, boxing's pound for pound best, Manny "Pacman" Pacquiao fights Juan Manual Marquez. This will be their third confrontation, the first ending in a draw and the second in a split decision. It's another huge event for our client Top Rank Boxing, and we're very excited to be a part of it.
Top Rank's Creative Director Phil Smith wanted a "cinematic adventure piece". Stephen and the production team worked off a creative brief that asked for a pounding, high-impact track that emphasized strings and percussion and led to a dramatic crescendo. The end product is the track we've named King of the Mountain.
The promo is currently being seen in 130 countries around the world, on networks like the BBC and SOLARtv, which is based in Pacquiao's home country The Philippines. The spot also ran during all nationally televised NFL games this week, and on HBO and ESPN, among many other outlets.
And best of all, soon after the Pacquiao fight, we'll be licensing the track as part of our library, The Vault.