Stephen Arnold Music scores big for NewsNation, CNN, HLN, CNBC and others across the U.S. and the World
Posted by
Chad Cook
on August 30, 2021
|
One comment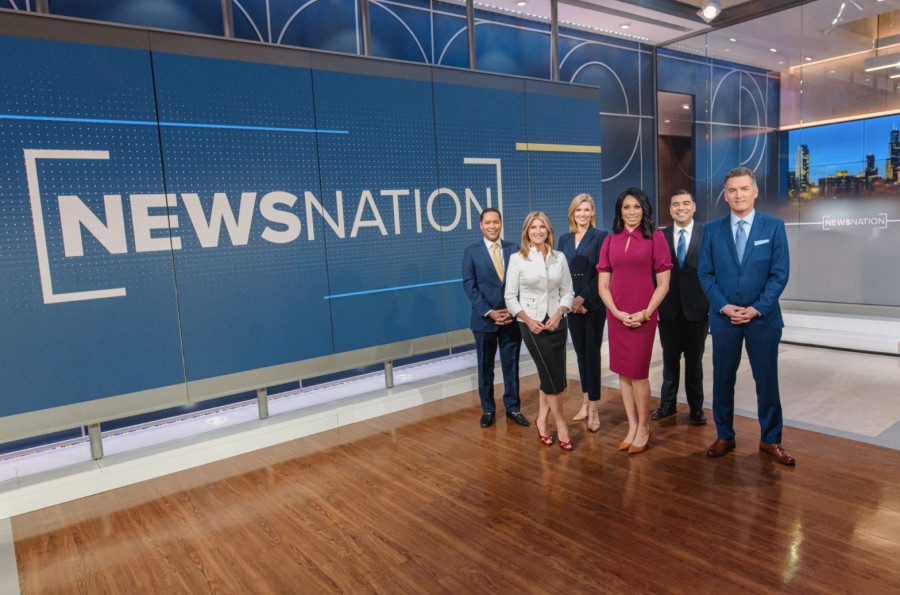 DALLAS—2021— Stephen Arnold Music enjoyed a banner year in 2020, creating sonic branding and custom music for national and local clients across the United States and internationally.
Highlights of the studio's work included a complete branding package supporting the launch of NewsNation, a groundbreaking, 3-hour primetime newscast that debuted on Nexstar Media Group's NewsNation in September.  The package included the show's spirited main theme as well as thematically-related cues for show segments, opens, teases, promos, IDs and other packaging. Earlier in the year, the studio provided custom music for an image campaign underscoring NewsNation's commitment to its community under the theme "Stronger Together."
In October, Stephen Arnold Music delivered a show package for the relaunch of Good Day LA, the flagship morning show of Fox 11 Los Angeles. The stylish and upbeat theme accompanies a colorful montage of local sites and landmarks including the Griffith Park Observatory, Marina del Rey and Boyle Height's historic Mariachi Plaza. The task for the studio's creative team was to underscore Good Day LA's connection to its diverse community and distinguish it from other morning programs.
Other key custom music projects included a promo campaign for CNBC announcing the debut of The News with Shepard Smith, a weekday news show hosted by the former Fox News anchor. It also created main title themes for the HLN series Forensic Files II and Dead Wives Club.
In the international market, Stephen Arnold Music furthered its ongoing relationship with CGTN (China Global Television Network). The studio created custom music for several of the news giant's series, including Biz Talk, Asia Today, Rediscovering China and Icon. It also provided award-winning music for CGTN's "See The Difference" channel identity campaign.
The studio composed the custom sonic brand and music for a the launch of Iraq 24, a news channel in the Middle East, as well as CNN International's London-based show The Brief with Bianca Nobilo, which takes an incisive look at the most significant live events and stories of the last 24 hours.
Stephen Arnold Music continues to garner accolades for creative excellence. In August, the studio won four awards in NewscastStudio's annual Broadcast Production Awards, including Best Overall Use of Music for CNN America's Choice Debate "Super Open," a fully-orchestrated, three-act music score. Other honors came for the studio's work for CGTN, Scripps Local Media and WDAF/FOX 4 Kansas City.
About Stephen Arnold Music:
Often referred to as the most-heard, least-known composers in the world, Stephen Arnold Music's creativity is experienced every day in more than 500 million homes worldwide.  Based in Dallas, Texas, with additional studios in Santa Fe, New Mexico, The World Leader In Sonic Branding® has more than 25 years of success delivering impactful, brand-defining music that makes a difference for today's top networks, cable channels, content creators, television stations, digital media outlets, production companies, corporations and advertising agencies.  With multiple Emmys, Addys and Promax Gold awards to their credit, Stephen Arnold Music's specialized approach and commitment to the power of sonic branding, research, state-of-the-art production and unparalleled customer service is at the core of its promise. Stephen Arnold Music continues to set the creative bar in a highly competitive content landscape. For more information, please contact us: https://stephenarnoldmusic.com/contact-us/