PromaxBDA & Station Summit 2015 – That's a wrap!
Posted by
Chad Cook
on June 30, 2015
|
No comments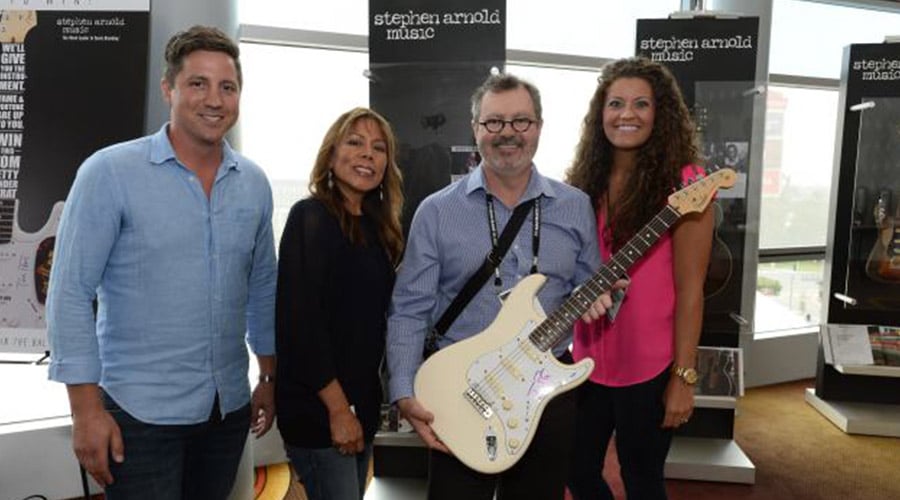 Well, that's another pair of Promax conferences wrapped up and in the vault (no, not that Vault). It was great getting to see everyone in Los Angeles and Las Vegas this year! Normally, we'd be congratulating our two guitar winners, but this year we think Stephen may've been affected by that 115º Vegas summer heat, because he decided to give away six (6!) extra guitars in Vegas!
So first off, we'd like to congratulate Peter Burke from Accessible Media Inc, winner of our Tom Petty-signed Fender Stratocaster in L.A.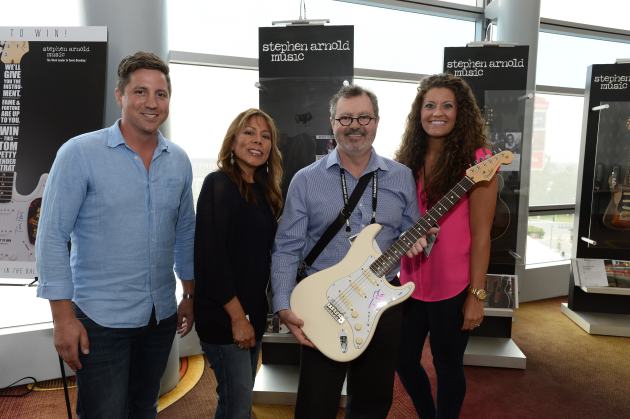 Next up is Esther Daily (KTVE/KARD), winner of our Las Vegas "Les Paul signed by Les Paul" giveaway.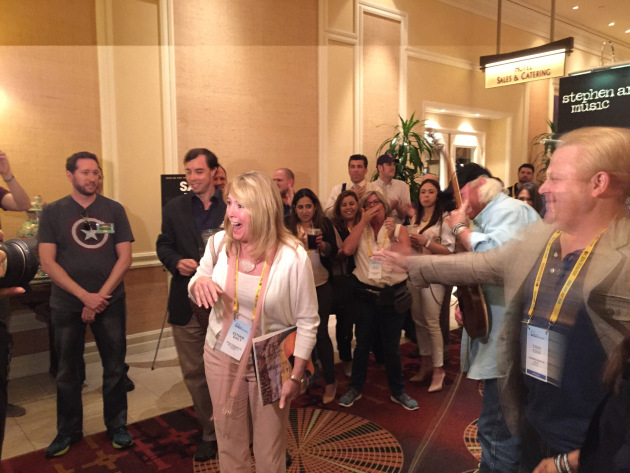 And as we all know, if it's worth doing, it's worth overdoing! So congrats to Coeli Lara (Taylor 6-String Acoustic), Chad Larsen (Gibson Les Paul), Pat Beard (Martin 12-String Acoustic), Mikayla Steberl (Bohemian 'Moonshine'), Larry Watzman (Fender Telecaster), and Ricardo Sigala (Fender Stratocaster).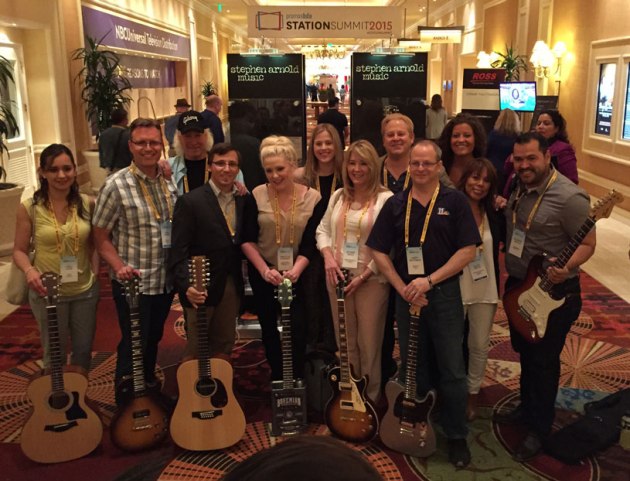 And then of course, there was the 5th Annual SAM Jam at the V-Bar, with special guest Byron Bordeaux. It was a great night, made all the more fun by the large crowd of music lovers, including several who got up and joined in on the jam. At one point, Byron and his bassist were sitting down, and the entire band was made up of party-goers jamming out to some classic Janis!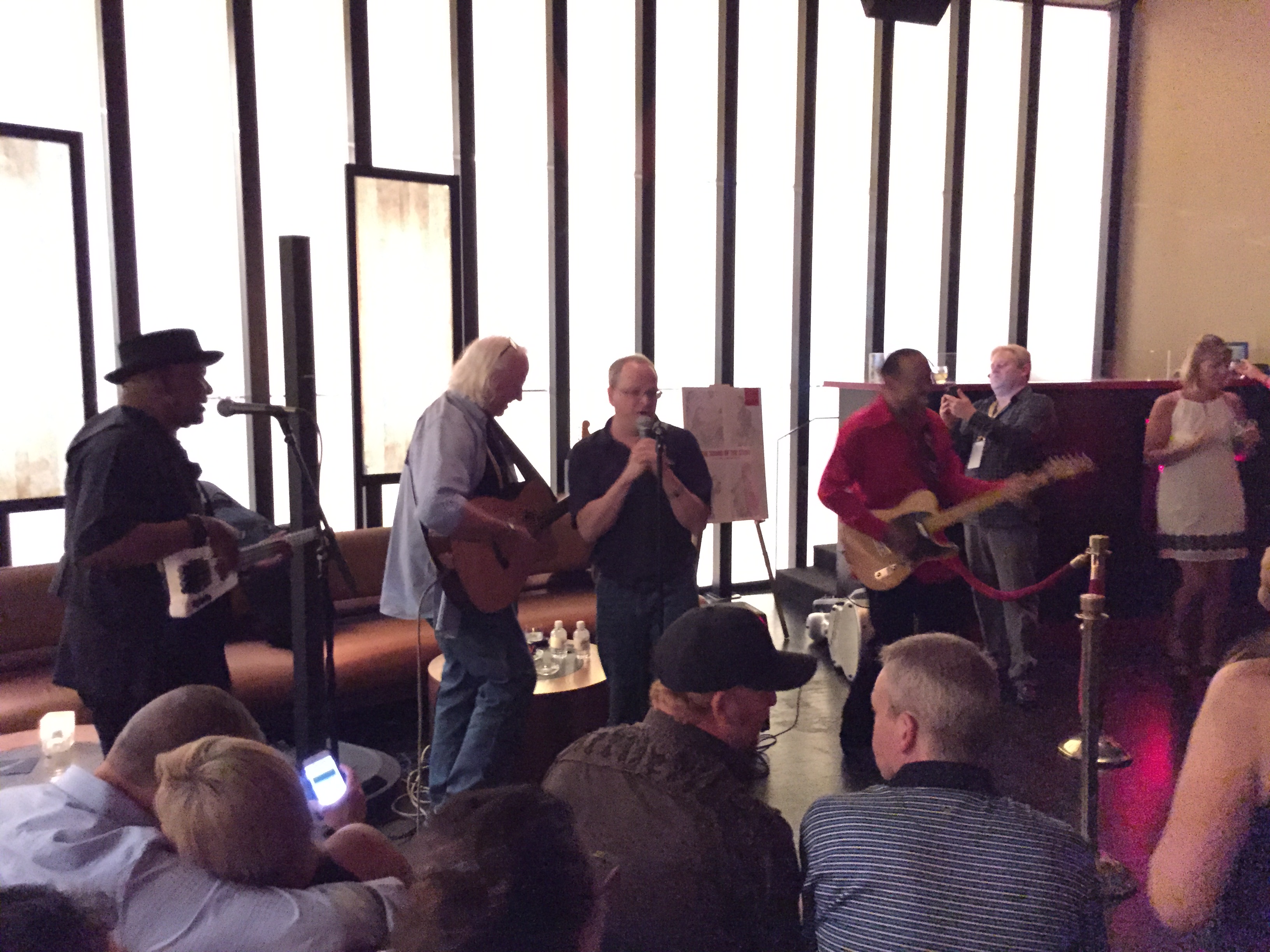 So we'd like to give a big thanks to everyone who came out to see us. Hope to run into you again next year!