PromaxBDA 2018: Six-Strings of the '60s Guitar Giveaway
Posted by
Chad Cook
on June 6, 2018
|
2 comments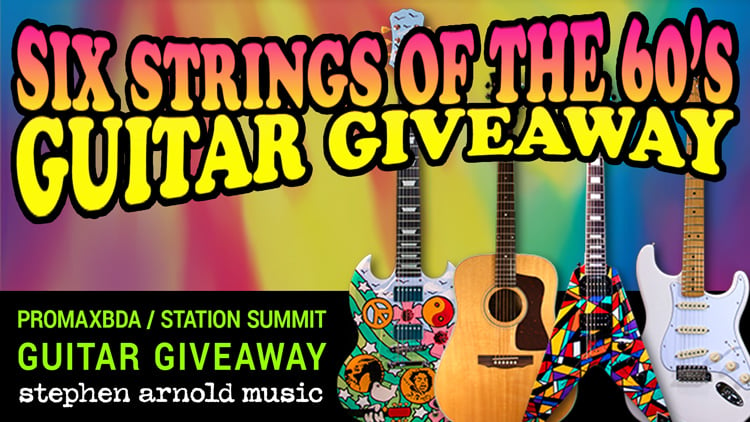 SAM is returning to the PromaxBDA Conference and Station Summit this month, and we'll be bringing – and giving away – some really cool, unique guitars. This year's two giveaways feature replica guitars that were popular during the '60s.
At the PromaxBDA Conference, a lucky winner will go home with a custom Gibson SG, hand-painted with bright colors, peace signs, and other nods to the culture of that time. A similarly-painted custom Epiphone SG will be up for grabs at Station Summit, along with three other guitars that will be on display at the PromaxBDA Conference, then raffled off at Station Summit.
The PromaxBDA Conference
Custom Gibson SG

The Gibson SG is arguably one of the most iconic guitars of the '60s. It was the choice of many famous artists including Pete Townshend of The Who, Jerry Garcia of the Grateful Dead, Eric Clapton, and Jimi Hendrix. This Gibson has been custom painted to reflect the psychedelic vibe of the time as it blossomed in popularity.
Station Summit
Fender "Jimi Hendrix" Edition Stratocaster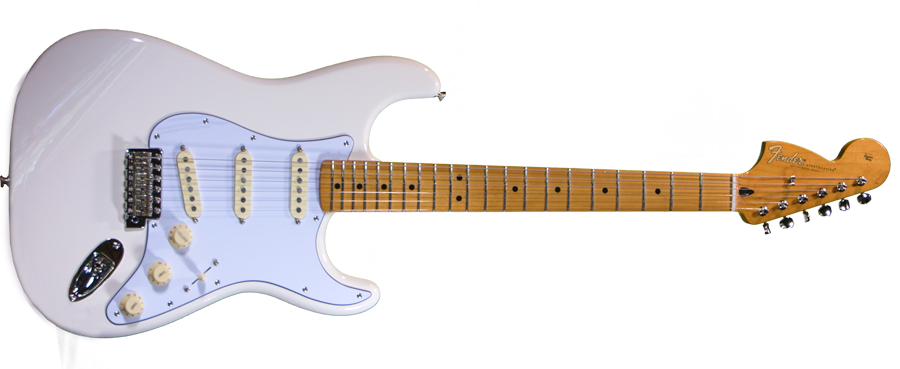 Being left-handed, Jimi Hendrix always took his guitars and turned them upside down, which helped define his unique sound. In honor of his iconic 1969 Woodstock performance, Fender created the "Jimi Hendrix" Strat which features an upside-down headstock along with reverse mounted pickups to replicate his classic vintage tone.
Custom "Kaleidoscope" Flying V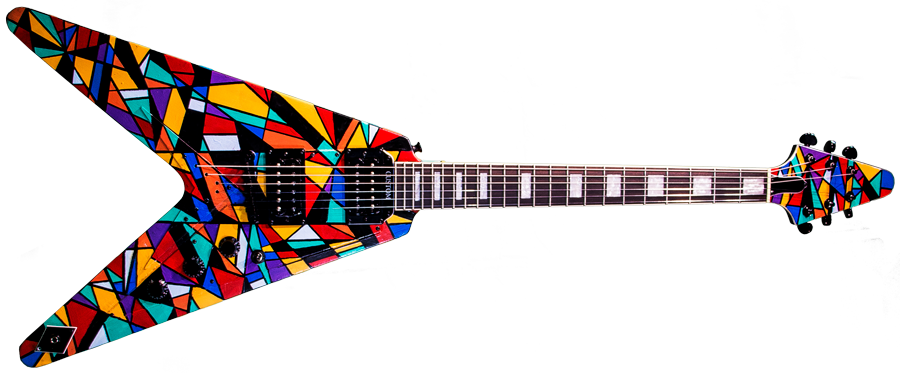 The Flying V was created by Gibson as a response to the futuristic-looking Fender Stratocaster. In the '60s, it was a favorite for artists such as blues master Albert King, blues/rock pioneer Lonnie Mack, and Ray Davies of The Kinks. This wild interpretation of the Flying V features a "kaleidoscope" paint job that demands attention—whether on stage, or just hanging on the wall.
Guild D40 Richie Havens Signature Edition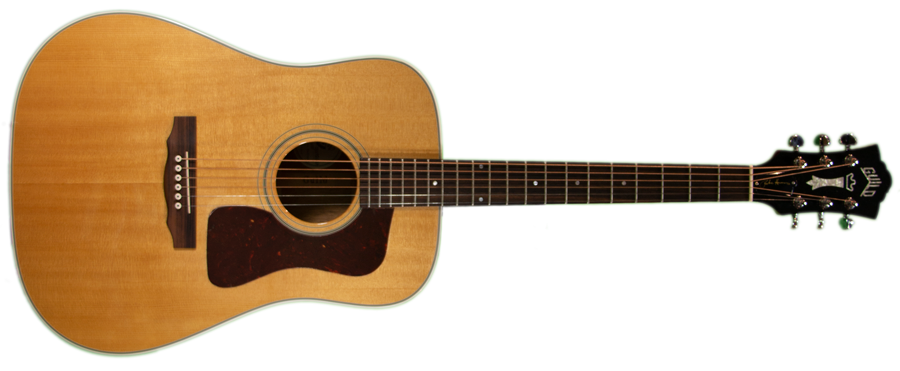 The acoustic Guild D40 became famous when Richie Havens, the opening act at the famous Woodstock Festival in 1969, used one while performing "Freedom." A little known fact was that Havens' "Freedom" was made up on the spot to kill time while the promoters were trying to find the next band, Santana, who had gotten lost in a traffic jam. But what makes this 2005 D40 so special is Richie Havens' signature on the truss rod plate.
Custom Epiphone SG

In the late '50s, Gibson purchased Epiphone as a way to expand production beyond the U.S. Like the Gibson SG at the PromaxBDA Conference, this Epiphone SG has been custom painted for a psychedelic look.