Adele Behind the Scenes
Posted by
Whitney Arnold
on February 24, 2012
|
No comments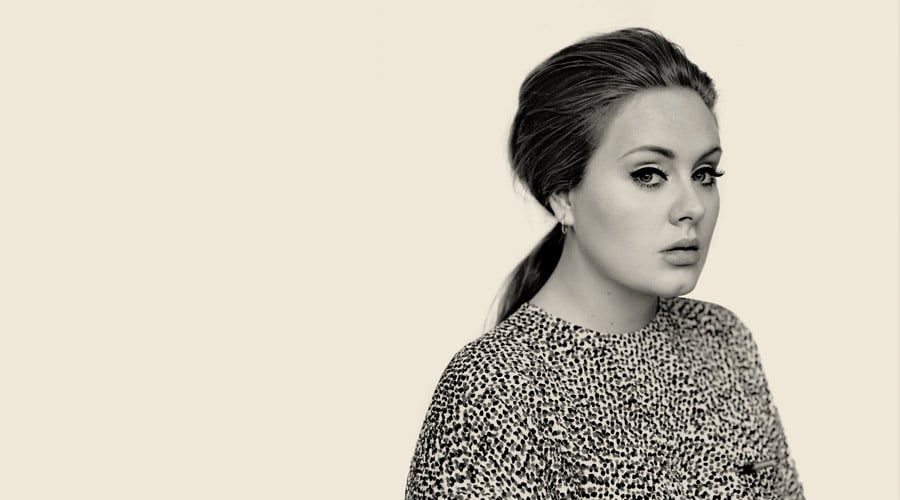 What do Latvian Festivals, nights out in Manchester and the current Billboard #2 song all have in common? Why, Stephen Arnold Music, of course!!
Before being brought in to oversee Stephen Arnold Music's library – The Vault – I was "lucky" enough to be a gigging Sound Engineer most recently based in London.
But before I could spend my days relaxing in my corner office listening to music all day, I had to up and move to Texas.
Trying to plan an overseas move – including arranging visas for my wife and 1 year old son, booking flights, shipping all our worldly possessions (not too many of these…), and arranging where we would be living once we got off our transatlantic flight – all during the busy festival season in Europe, was going to be very difficult.
So difficult in fact that it was impossible. And I found myself in Latvia at the end of August facing the grim reality that my current tour was ending, my wife had quit her job as a teacher and we were visa-less.
And then my FOH desk (a supposedly solid-as-a-rock Soundcraft Vi6). Fell over and died. In a field. In Latvia.
As my FOH engineer, Dave Macdonald, and I discussed our options (we were a 60+ input completely self-contained production, already fully line-checked and going on in 20 minutes) the lighting boys on the platform above kicked over a bottle of wine and drenched one of the 2 house festival desks (a Yamaha PM5D) in a nice sticky red wine glaze, rendering it as inoperable as our own digital desk!
All I can say is that cross-patching an entire stage box while dropping a dozen or so inputs to get into a 48 channel line system in Latvia in the rain with 10 minutes till change over is not much fun. But….it worked. Hallelujah.
And that, believe it or not, is how I came to be mixing the string section for what is currently Billboard's #2 song: Adele's "Set Fire to The Rain" from the album Live at the Royal Albert Hall.
Maybe it was coolness under pressure, maybe it was the can-do show-must-go-on attitude. Probably it was the free drinks I kept pretending to buy him. Whatever the reason, Dave asked me to lend a hand with his regular gig – Adele.
Supported by Amos Lee and recent Grammy winners The Civil Wars, the tour culminated in a live recording at the Royal Albert Hall. It was an incredible night whose highlight, undoubtedly, was the 20 ft mirrorball dropped in for the encore. (I know what you're thinking, "who has a 20 ft mirrorball?" His name is Mirrorball Mike)
My job that day and every day was to build monitor world, set the stage monitors, mic the band, and mix the support bands (monitors). For the 3 London shows at the Hammersmith Apollo and Royal Albert Hall, a 12-piece string section was brought in.
For all the techies, FOH PA was L'Acousitcs K1 and V'Dosc for the Albert Hall and hangs of KILO for smaller theaters. Adele's engineers – Dave MacDonald and Joe Campbell – worked on Allen & Heath iLive Consoles. Support and strings were mixed on Soundcraft Vi1's. On stage were 7 pairs of D&B M2's plus in-ear monitors for Adele and her two back-up singers. There was also a thumper and hard-wired ears for the drummer.
The strings were 8 violins (grouped as 1st as 2nd strings), 2 Violas and 2 Cellos. Violins and Violas were mic'd with DPA 4040 and 4041's, Cellos used DPAs and Schertler contact mics. They each had their own independent hard-wire in ear monitors. In total that's 8 stage mixes (including thumper), 4 in-ear mixes for Adele and her band, and 12 in-ear mixes for the strings.
All went well – as they always do during live taped shows, right? – and soon I was on my way stateside with my family, visas and all, to our new life in Texas.
It wasn't until just last week, during the Grammy's I noticed that the 2 performers singing in the middle of the audience were the support act I had mixed a few months before – the Civil Wars. While my wife "pretended" not to be impressed, I was really excited to see everyone recognized for what I always knew were incredible musicians and fantastic people to work with; Adele herself took home 6 Grammys that night.
Then I noticed on this very blog, on the right hand side, the Billboard top 10 songs. And there was my last gig listed as #2 – Adele's "Set Fire To the Rain" Live at the Royal Albert Hall.
So you see everything has a purpose, and even potential disasters can turn out to be blessings in disguise.
And the best memory from those few weeks in September 2011?
Obviously the day Pat Baker, our production manager, gave everyone 3 weeks of per diems before a day off in Manchester, UK. Oh my. But that is a dirty roadie story for another time…
– – –
Whitney currently manages licensing and content for Stephen Arnold Music's library, The Vault, and his office is a converted closet.
– – –