Wanna Play? Here's The Ultimate Beginner's Guide To The Guitar
Posted by
Stephen Arnold Music
on November 7, 2018
|
One comment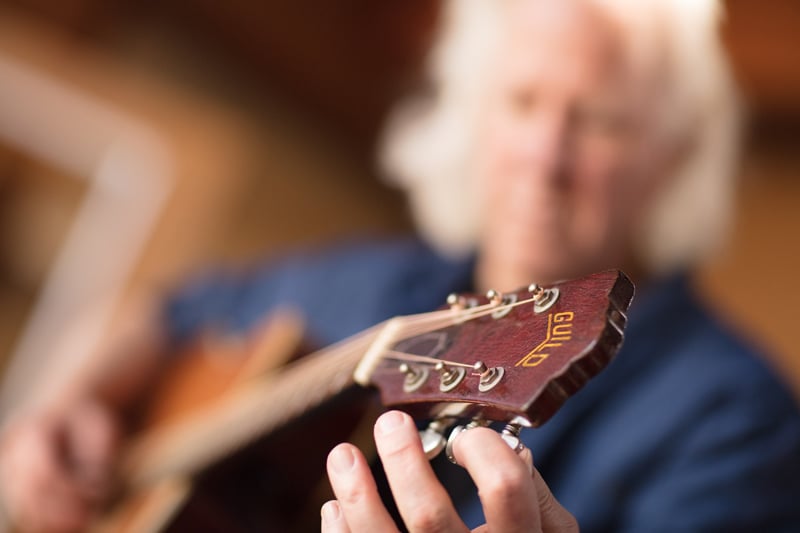 The Ultimate Beginner's Guide to the Guitar
Do you picture yourself as a rock star on stage shredding guitar solos like the greats, or just fancy playing around a campfire? Here at Stephen Arnold Music, we know there's nothing more satisfying than creating music with your fingers.
Naomi Wilson, a professional music teacher and experienced Guitarist, has created this comprehensive "Ultimate Beginner's Guide to Learning the Guitar". It's a great resource and we recommend that you check it out here ».
Learning any instrument for the first time can seem daunting, but fear not, this guide is specifically for you. Naomi wants to make your journey into the world of guitar as fun, easy and un-intimidating as possible.
This comprehensive guide provides a solid foundation and is broken down to the basics. Topics include:
Guitar Basics
The Parts of Any Guitar
The three main types of guitars
Which one should you pick?
Music – Starting at the Beginning
A Drop of Very Basic Music Theory
The Basic Elements of Music
Notes
Timing and Tempo
Moving on – Time to Rock
Tuning Your Guitar
A Cool Benefit of Knowing How to Tune
Rhythm and Lead
Chords
Keys and Scales
Sheet Music and Tabs
Your Small Dictionary of Guitar and Music Terms
Lessons or Self-taught?
Building Your Skills and Staying Motivated
Inspiring songs, and guitarist to keep you on track
Off You Go
As Naomi would say: "Rock on!"