Using Music Effectively
Posted by
Dave Baumann
on June 12, 2019
|
No comments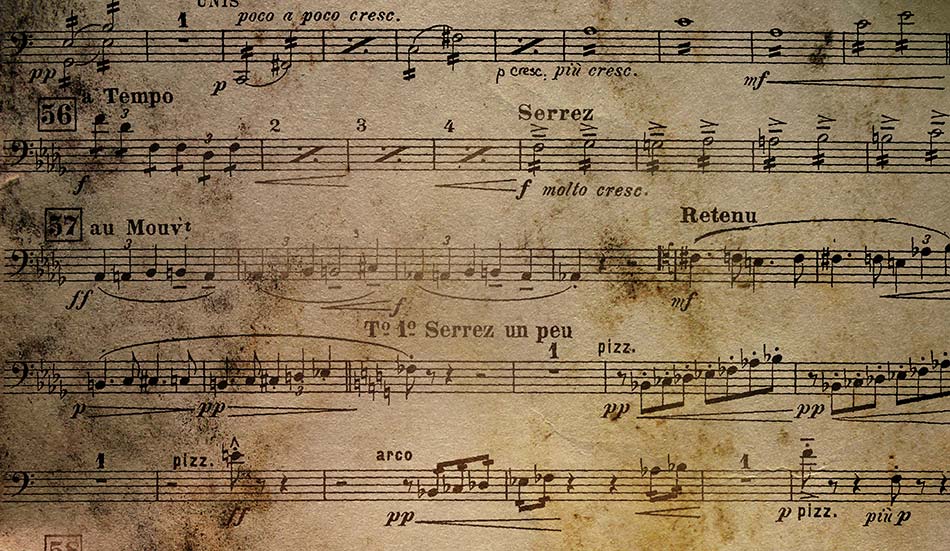 It's time to assemble your video masterpiece – but wait! First, check out these time-honored techniques for making music work harder for you in your productions.
---
1. YOUR FIRST DECISION
When producing content, your FIRST decision should be about choosing your music and sound design. Your music selection will set the pace, tone and overall vibe of your content. You will find that your shot selection and editing will be much easier, once you've chosen an appropriate cut of music first.
---
2. EMOTIONS AND MUSIC
Remember that music is the fastest way to tap into a person's emotions. Consequently, be very mindful of the emotional context of a musical cut before you use it. Just as you can intentionally drive an emotional state with the music, you can unwittingly lead a viewer's emotional state to an unintended conclusion through an inappropriate musical choice. Music is powerful – so choose it wisely.
---
3. GIVE IT SOME SPACE
Many times, your audio will consist of an overall sound design, including music, natural sound, soundbites, sound effects and voiceover. Make room for all of these elements and adjust your levels and music accordingly. Don't ask your listeners to work too hard trying to discern overlapping elements and distracting, out-of-balance sounds. Often times, it's best to mix your audio track with your eyes closed. It will help you be more judicious and even-handed when creating a compelling, yet listenable sound mix.
---
4. SET THE TABLE
With content and marketing materials getting short – reflecting attention spans becoming even shorter, use music to pull your audience in quickly. Think of your music choice as your "table setting," creating the rhythm and tone for your entire message. A compelling sound or musical signature at the top of a video can really grab – and hold – the viewer's attention.
---
5. DANCE WITH YOURSELF
Learn to dance with yourself! Understanding and feeling rhythm and pacing will really help you with editing both music and video content. Try to immerse yourself with as many music genres as you can and understand how each style can convey a very different emotional context.
---
6. I CAN'T HEAR YOU
To understand the emotional and physical power of music, watch some of your favorite videos and film trailers WITHOUT the sound. Pretty dry, right? It's very hard to "connect" with the content if a well-planned sound design is not leading the way for the viewer. A moving, touching scene in a video or film becomes doubly so with a compelling musical selection added.
---
7. THE GREAT COMMUNICATOR
Music is a consistent and quick way to communicate values about your brand. Loyalty, consistency, legacy, dynamic, fresh, innovative, edgy and provocative are just some words that your music can reflect subliminally and rapidly. It can also drive purchase decisions and overall life choices, making it a highly effective motivating and marketing tool.
---
8. WHAT'S IT ALL MEAN?
In summary, it's clear that using music in content or marketing CANNOT just be an afterthought…there are just too many emotional variables at stake. Consider how music affects YOU – and consequently make your decisions wisely and powerfully. Your viewers and peers will appreciate you for it.
---
Want to learn more?  Simply reach out to our very own Whitney Arnold. He's here to help.
Whitney Arnold
VP, Stephen Arnold Music – The Vault
+1 (214) 726.1600
Email Whitney