Stephen Arnold Music Taps into the British Spirit for WETA UK's New Image Campaign
Posted by
Dave Baumann
on May 1, 2023
|
No comments

DALLAS—May 1, 2023— Stephen Arnold Music captured the drama, intrigue, romance, action and mystery of WETA UK's expansive programming in providing the musical theme for the station's new on-air image campaign. The uplifting orchestral theme plays under a lively montage of clips from UK series, both classic and contemporary, while supporting the theme, "British Television at Its Best."
The studio's creative brief was to produce a theme that evoked the hallmarks of British television—quality, sophistication and authenticity—while expanding viewer perceptions. "When people hear 'British television,' they often think of classic comedies from the 1980s," says WETA UK Creative Director Dylan Wilbur. "What we offer is much broader. Our schedule includes modern mysteries and dramas with high production value, great writing and well-known actors. It's a very different feel."
Reflecting that diversity around a common theme was a challenge, especially as the music will be incorporated into multiple promos highlighting different shows. "The theme has a modular structure with bits of romance, mystery and drama woven through it," explains Stephen Arnold Music President Chad Cook. "We achieved that, not only through its dynamics and mood, its ebbs and flows, but also through distinctive instrumentation."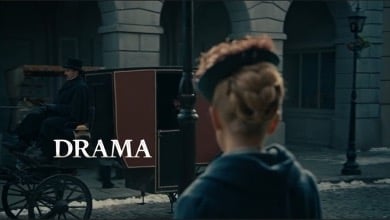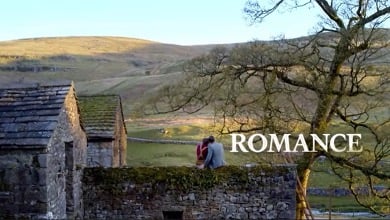 The theme includes solos played on violin, saxophone, harpsicord and other instruments with the various voices seeming to carry on a conversation. "The harpsicord has a very British sound and is a big player in the piece," notes Cook. "The string sections give it heart and passion. You also hear French horn, English horn and a piccolo trumpet. Each has its moments and, together, they give it a British-esque color." He adds that the full piece is designed to be easily editable into 60-, 30-, 15- and 10-second formats.
Wilbur says that the theme is rich enough to suggest both a variety of genres and different eras. "We have shows that are set in the 1920s and others that are happening today," he observes. "The piece has the versatility to work with the physical comedy of Mr Bean and costume dramas like Miss Fisher's Murder Mysteries."
"One thing we had to bear in mind is that British series tend to have shorter runs than American TV series," he adds. "So, we needed a piece that would work with shows we are promoting today and with a slate of different shows a year or two from now."
The theme music ties into sonic branding that Stephen Arnold Music produced last year for WETA, WETA UK's parent and the flagship public broadcasting station based in Washington, DC. The sonic branding is used with each of WETA's five sub-channels and the radio station WETA Classical. "We've done several projects with Stephen Arnold Music," says Wilbur. "Whatever creative challenge we present to them, they find the right solution."
---
About Stephen Arnold Music:
Often referred to as the most-heard, least-known composers in the world, Stephen Arnold Music's creativity is experienced every day in more than 500 million homes worldwide. Based in Dallas, Texas, The World Leader In Sonic Branding® has 30 years of success delivering impactful, brand-defining music that makes a difference for today's top networks, cable channels, content creators, television stations, digital media outlets, production companies, corporations and advertising agencies. With multiple Emmys, Promax Gold, ADDY and MUSE awards to their credit, Stephen Arnold Music's specialized approach and commitment to the power of sonic branding, research, state-of-the-art production and unparalleled customer service is at the core of its promise. Stephen Arnold Music continues to set the creative bar in a highly competitive content landscape.