Stephen Arnold Music brings home the hardware at the 2023 PROMAX Local Awards
Posted by
Dave Baumann
on August 16, 2023
|
No comments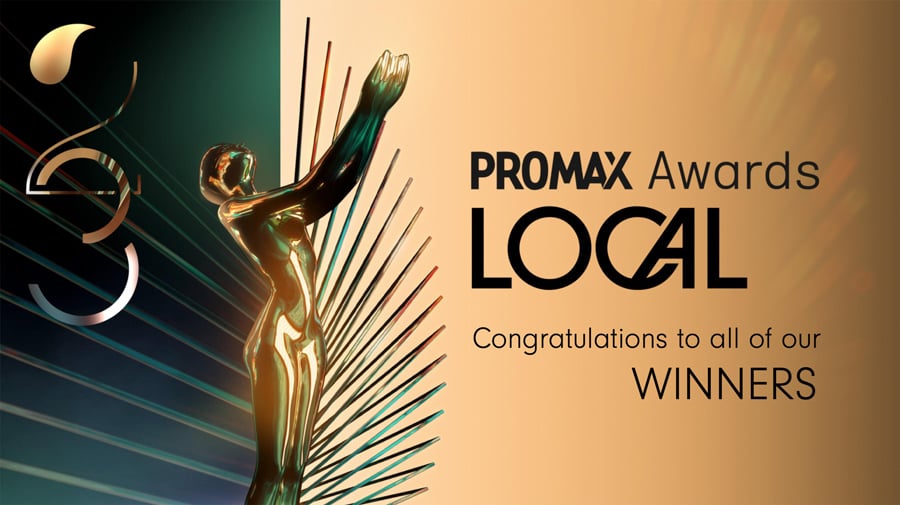 It was a great year for Stephen Arnold Music and our client stations at the PROMAX Local Virtual Awards Show for Local TV on Thursday, August 3, 2023. SAM was recognized with two Gold Awards and three Silver Awards.
SAM brought home Gold with TV station KRQE in Albuquerque, New Mexico, for their "KRQE.com" website promotion spot. In order to promote the versatility and variety of their website, we created a music package for this modular, versatile campaign that could be mixed and matched to highlight different aspects of the website.
This KRQE website campaign also won a Gold Award in the category of "Use of Score or Music Without Lyrics." Stephen Arnold Music created eight different tracks of music using the same key, tempo and style, which allows them to be combined seamlessly in any order to reflect the overall content of different website promos. We were thrilled to win TWO Gold Awards for the same campaign!
---
Stephen Arnold struck Silver in the "Use of Score or Music Without Lyrics" category with our campaign for the launch of "Queen City News," WJZY-TV's news re-branding in Charlotte, North Carolina. It featured a new custom musical theme that was reminiscent of a Hollywood, big-budget film. For a human, accessible sound, we used live instruments rather than digitized samples. It's modern, cinematic, organic and emotionally driven.
---
In the "Holiday/Special Event Promotion" category, SAM and KTLA-TV in Los Angeles took home a Silver Award for a campaign to mark the station's anniversary titled, "LA's very Own – 75th Anniversary." This emotional and endearing anthem highlighted the station's unique connection to the city. Taking its name from the station's familiar tagline "LA's Very Own," the song focused on the city's people and spirit, and KTLA's role as its first and most trusted television station.
---
SAM also won a Silver Award in the category of "Use of Music with Original Lyrics" for an image campaign with our friends at WOFL-TV in Orlando, "We Love Florida." This promo depicted the diverse mix of cultures and ideas that make people proud to live in Florida, interspersing upbeat, energetic visuals with the local news talent. The original score and lyrics by Stephen Arnold Music perfectly exemplified the positive vibe of the Florida lifestyle.
At Stephen Arnold Music, we are especially honored by these accolades, as the entries are judged by our peers and friends in the local broadcast industry.
"We are thrilled with PROMAX for honoring us with these awards," says Chad Cook, President of Stephen Arnold Music. "The PROMAX Local Awards are very competitive, and our winning entries reflect the talent of our team here at SAM, and speaks to the close, creative collaboration we have with our clients at KRQE, KTLA and WOFL.