Stephen Arnold Book Signing and Little Kids Rock Charity Event at Two Old Hippies in Nashville
Posted by
Chad Cook
on May 30, 2012
|
No comments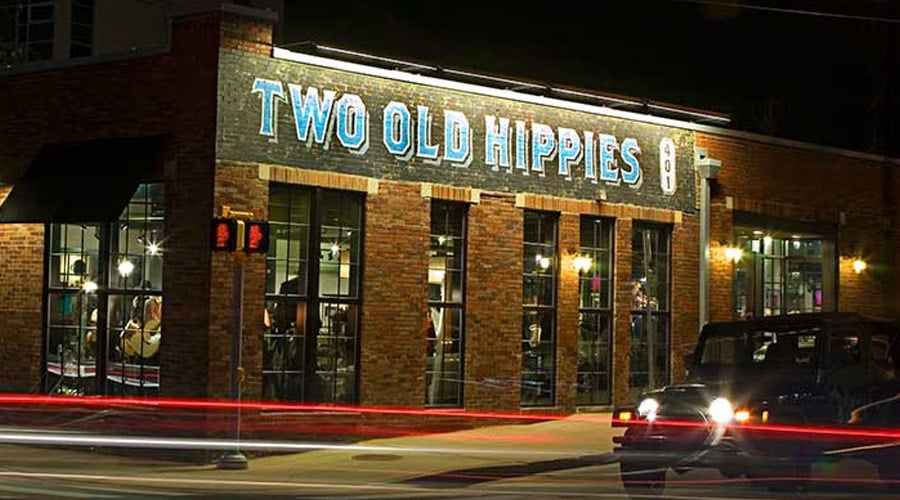 Thursday, June 7th, our very own Stephen Arnold will be doing "A Story of Six Strings" book signing event for a good cause! All book proceeds plus 10% of Two Old Hippies sales will support Little Kids Rock, a non-profit dedicated to restoring and revitalizing music education in U.S. public schools. For every book purchase, Little Kids Rock can serve about 3 children with a year's worth of instrumental music lessons due to the support of Two Old Hippies.
Stephen will hold a workshop demonstrating ways to monetize your music beyond the stage and CD downloads by creating "sonic brands" for broadcast and cable networks. There will be performances by special guests Lee Roy Parnell, Dennis Matkosky, our very own Vault artist Greg Barnhill and Little Kids Rock Musicians.
If you are in the Nashville area stop by this free event, book signing, workshop and performance. Lite bites and libations will be served.
Two Old Hippies »
401 12th Ave. S. Nashville, TN 37203
ph: 615-245-7999
Learn more about the amazing artists performing at this event:
GREG BARNHILL:
Greg Barnhill's music is timeless – He crosses all boundaries and genres. He is an award-winning songwriter, an A-list vocalist, a top-notch producer – in short, a brilliant musical mind. Artists from Etta James, Martina McBride, and Jessica Simpson to Chicago, Tim McGraw, Lee Ann Womack, Leona Lewis and many in between have embraced his songs. He is in high demand as a writer and performer – he travels around the world to work with acclaimed songwriters and artists such as Kim Carnes, Michael McDonald and The Neville Brothers.
At his home in Nashville, Barnhill works tirelessly and constantly. His passion is palpable when you're sharing the room with him – he has an energy and drive that doesn't quit. Indeed, that energy and creativity is what makes Barnhill so highly regarded by his peers.
LEE ROY PARNELL:
Lee Roy Parnell is among the elite few who can be identified as a triple threat: an ace guitarist as well as a distinctive singer and hit songwriter. Parnell has garnered the respect of fans and industry veterans alike with his soulful vocals and award-winning slide guitar playing. His music runs the gamut of diversity: blue-eyed soul, Deltablues, road house rock, Southern boogie, Texas swing, and gospel defying conventional classification. He draws from a broad range of music sources and combines them with seamless dexterity.
Based in Nashville, Parnell writes and produces music with some of the most influential songwriters and recording artists nationwide. Artists recording his songs include George Strait, Willie Nelson, Guy Clark, Colin Raye, Kenny Chesney, Patty Loveless, Mary Chapin Carpenter, Shooter Jennings and 2011 country sensation Blackberry Smoke to name a few. Lee Roy has also arranged and lent his specific guitar stylings, recorded, as well as; live to a broad spectrum of artists most notably Tricia Yearwood, Radney Foster, Charlie Daniels, Greg Allman, Levon Helm, The Fairfield Four and Coco Montoya.