Station Summit 2016 – Guitar Gods Giveaway and a SAM JAM!
Posted by
Stephen
on June 1, 2016
|
No comments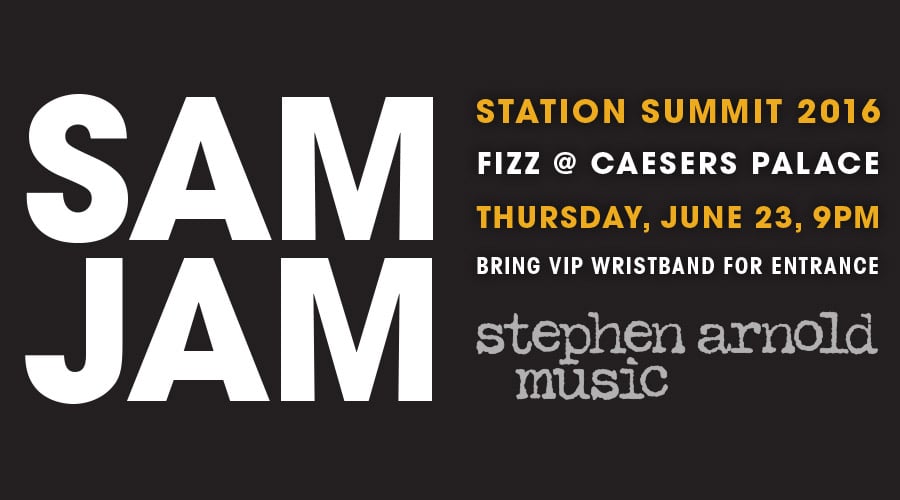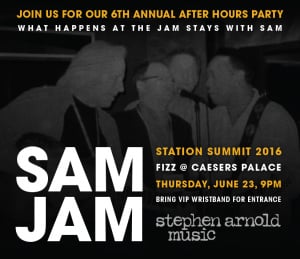 The annual Promax Station Summit is upon us, and Stephen Arnold Music (SAM) will be there with the best music in the local broadcast television industry!
If you are attending the conference at The Mirage in Las Vegas, then stop by and check out our guitar display. This year it's a Guitar Gods Giveaway and we're giving away all 4 guitars on display: a Jimi Hendrix Stratocaster, a Jimmy Page Danelectro, an Eric Clapton Stratocaster, and a Stevie Ray Vaughn Stratocaster!
So make plans to stop by, have a chat, drop your card in the box and maybe walk away with one of these legendary guitars. The drawing is Thursday, June 23rd around 4:00pm, during the "Networking Break". Remember, you must be present to win.
Thursday night, don't miss our 6th annual "After Hours SAM JAM," featuring the sensational Byron Bordeaux. This year we'll be jammin' at Elton John's FIZZ Bar at Caeser's Palace along with our many station friends from across the country from 9 p.m. until midnight!
Good luck and hope to see you kickin' it with us in Vegas baby!
Click here for more info about Station Summit.