Name That News Package – Guitar Giveaway!
Posted by
Chad Cook
on October 7, 2015
|
No comments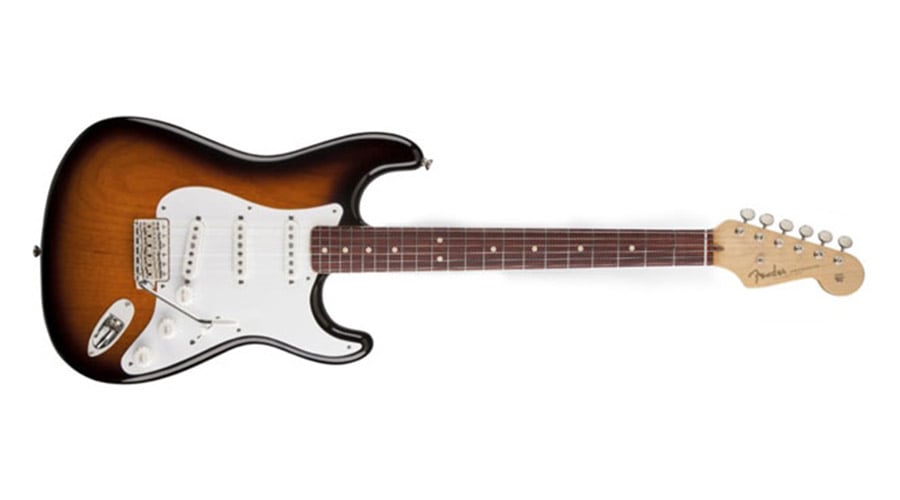 Hey, you. Wanna win a guitar? We've got two chances for you to win!
Straight from Stephen's collection – a 15 year old, slightly abused 2000 Fender Artist Series Stevie Ray Vaughan Stratocaster could be all yours. To enter, just listen to the demo of our latest news music package, then leave a comment below suggesting a name for the package (serious suggestions only, please). We'll print out all the comments and put them in our famous fishbowl. We'll then draw a comment at random, and that person wins the SRV guitar!
We'll also choose our favorite suggestion for the package name, and whoever suggested it first will win this 2014 60th Anniversary American Fender Stratocaster.
So take a listen to the package, leave us a suggestion, and cross your fingers. With a little luck and a clever name, you could win both guitars!
please note: all comments are moderated before approval and can take up to 24 hours to appear.