It's time for Station Summit and another Guitar Giveaway!
Posted by
Stephen
on June 18, 2012
|
No comments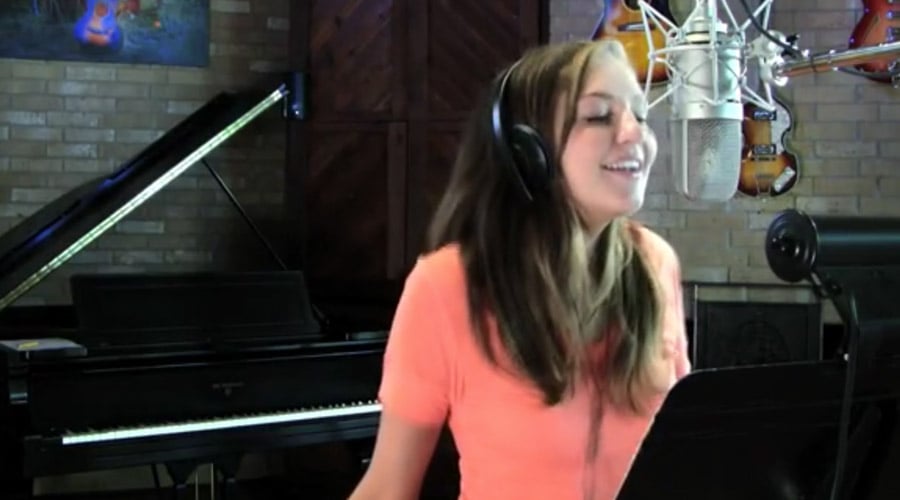 Wow. We just got done with the PromaxBDA conference in L.A. last week (had a blast), and now we are headed off to Vegas next week for Promax's Station Summit conference.
The 2012 PromaxBDA Station Summit is a four-day critical gathering where networks, station groups, syndicators and local broadcasters discuss, dialogue and debate the issues, trends and emerging business opportunities driving success in local television.
We're looking forward to the Summit, meeting with friends and colleagues, and it's an opportunity for us to have another cool giveaway.  So, if you want a chance to win some awesome prizes, just stop by our Kiosk, located in the crossroads of the main hallway next to the session rooms at Planet Hollywood, for more details.
GRAND PRIZE – Giveaway Item #1
Not your everyday 12 string, this harp guitar is handmade by Anthony and David Powell in Idaho. Designed after the vintage Knutsen/Dyer harp guitars from the early 1900s, it has an Alaskan sitka top, African mahogany back and sides, and Cocobolo rosewood fingerboard. Heavenly.
Giveaway Item #2
Few things in this world have gotten cooler with age than the Stratocaster guitar. Born in the '50s, they became even cooler after years of use (and abuse) on the road; morphing over time to look appealingly battered and feel even better than when they were brand-new. Fender's maple-fretboard Road Worn '50s Stratocaster delivers that aged look and feel – built to look, sound and feel like it has more than just a few miles on it. Designed with 1950s specs, including a nitrocellulose-lacquer finish, and supercharged with Tex-Mex pickups and 6105 frets.
Giveaway Item #3
Be the music sensation you've always wanted to be…or at least feel like it when you carry this perfect guitar replica. This registered/numbered handmade leather purse is a conversation starter that will be the hit of any party.
Also, come join us at our "Jimi Hendrix Jam Party" Thursday evening, 9pm, in our Panorama Suite #1101, South Tower at Planet Hollywood and receive a complimentary copy of Stephen's new book "A Story Of Six Strings".
"If you like guitars, you're going to love this book. The combination of cool guitars, brilliant photography, and funny stories results in one of the best guitar books I've seen." — Steve Miller, The Steve Miller Band
We look forward to seeing you at the conference.  Viva Las Vegas!