What's new from The World Leader in Sonic Branding
Posted by
Chad Cook
on June 6, 2023
|
No comments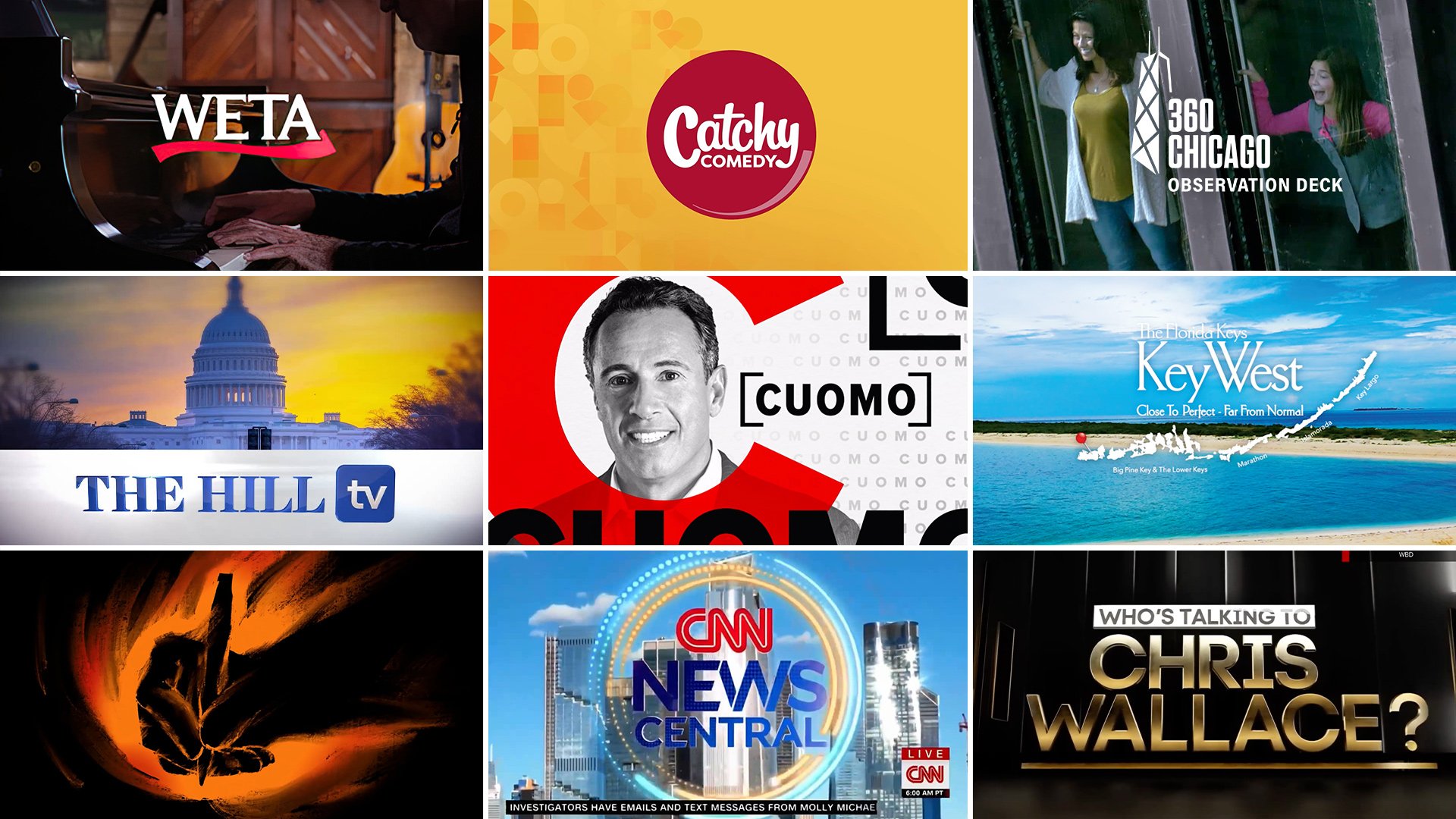 Our SAM team has been busy with exciting projects for tourism, experiential, broadcast, streaming and film. What they have in common are interesting challenges, diverse needs and impactful sonic branding solutions. These audio strategies helped drive immersive, emotional engagement in content, social media, and in-person experiences. Here's a rundown of some recent projects:
WETA PBS – Sonic Rebrand
Stephen Arnold Music was privileged to create an all-new group sonic rebranding for WETA PBS. WETA's channels include WETA UK, PBS World, WETA Metro, WETA Classical, and the PBS Kids. This identity and custom music package created a cohesive identity across all platforms, channels, and original programming. In fact, this sonic brand has been rated by SoundOut, the world leader in testing for audio branding, as one of the fastest growing sonic brands in the country!
---
---
Catchy Comedy
Weigel Broadcasting needed a fresh sonic brand for their newest offering, "Catchy Comedy," featuring a line-up of classic TV comedies. To underscore the fun, Stephen Arnold Music created a playful musical theme designed to reflect the laughs and drive even more loyalty for these favorite TV sitcoms. The music puts the viewer in the right emotional state with a catchy, five-note sonic signature that becomes the foundation of this new, playful network.
---
---
TILT | 360 Chicago
Stephen Arnold Music helped take TILT – Magnicity's thrill ride at the 360 CHICAGO Observation Deck (at the top of the formerly named John Hancock tower) – to an even higher level. We created a thrilling audio and sound experience that syncs perfectly with every heart-pounding moment of this immersive, experiential attraction. It's compelling to see it, but with this soundtrack, it's even more exciting to FEEL it!
---
---
The Hill TV
Nexstar Digital recently launched The TV channel. We created a sonic signature package that evokes The Hill's unique political journalism with a distinctive, infectious sound that is consistently used on idents, intros, teases, and other elements. It's a departure from typical news themes, with great energy and versatility to work with a wide range of political and news topics, while appealing to a younger news audience as well.
---
---
NewsNation – Sonic Branding, Custom Music, Show Themes
We at SAM were thrilled to be involved with NewsNation in launching their recent news shows "Cuomo", "Elizabeth Vargas Reports", "On Balance" and "The Hill". NewsNation is the fastest growing national cable news network reaching 70 million television households across the United States.
---
Tinsley Advertising – Key West
Working with Tinsley Advertising on this tourism campaign, SAM was asked to create an audio brand that reflected the Key West's quirky and diverse island vibe by bringing the sound of the Keys to life as much as the sights. SAM's composers tapped into this feeling, recording live acoustic guitars, bass, and percussion to create a warm, organic tone that was completely devoid of "travelogue" cliché. The result makes the Florida Keys stand out as an even more inviting travel destination over a sea of other choices.
---
---
CNN – News Central
SAM was excited to work with CNN to premiere their new daytime news blocks, from 9am-12pm and 1pm-4pm ET weekdays, to bring a more dynamic and illustrative approach to their already legendary news presence. To reflect the dignity and journalism-driven nature of this new undertaking, Stephen Arnold Music chose a completely live, orchestral treatment that also reflects the traditional CNN sonic branding signature. The result is powerful sonic statement reflecting the immersive and visual storytelling of these new offerings.
---
---
Rozam Media
As an international media company specializing in film and music, Rozam Media needed a distinctive audio identity. Translating as "Lion" in Arabic, Rozam's brand attributes embody Strength, Pride, and Uniqueness with the emotional touchpoints of Trusted, Daring, and Inspiring. The result? A rousing sonic brand performed by all live players that perfectly encapsulates the brand's bold components.
---
---
Who's Talking to Chris Wallace – max/CNN
SAM was tasked with developing a new sonic theme and custom show package for "Who's Talking with Chris Wallace." currently in its third season on max (formerly HBO max) and CNN. This campaign's distinctive theme featured all-live orchestra elements. which reflected the wide-ranging topics and personalities of this in-depth interview show.