2013 Edward R. Murrow Awards
Posted by
Stephen Arnold Music
on October 18, 2013
|
No comments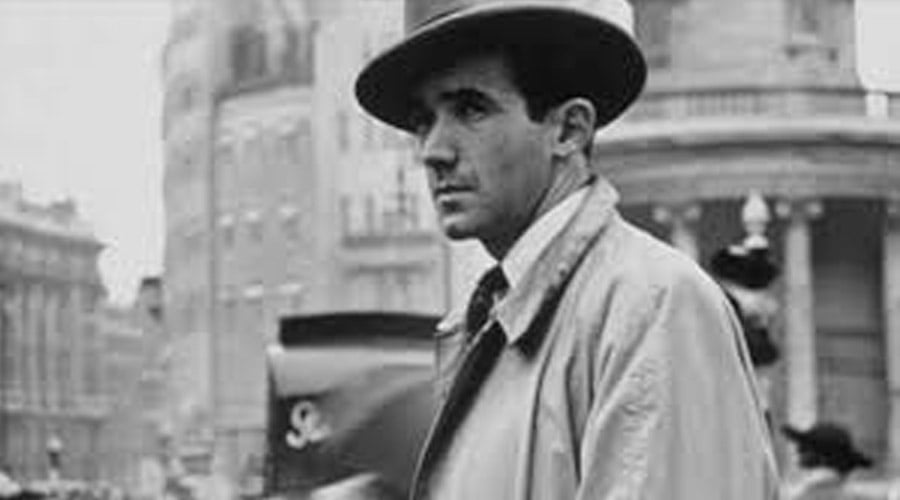 In the broadcast news industry, mid-October means it's time for the Edward R. Murrow Awards.  Represented by Whitney and myself, Stephen Arnold Music made its annual fall pilgrimage up to the hustle and bustle of New York City.
Prior to the black-tie awards ceremony, we had the honor of hosting the pre-dinner cocktail hour and had fun rubbing elbows with some of the nation's best producers and on-air talent.  Congratulations to all the winners, especially to our valued clients including WVUE (Overall Excellence), WHEC (Breaking News), KGUN (Website), CNN (Continuing Coverage), ESPN (Feature Reporting) and several others…
Whit and I parlayed the Murrow Awards into an opportunity to meet with some of our clients.  Any sports fan's dream meeting would be in Bristol, CT on the set of ESPN (duh nuh nuh, duh nuh nuh – unfortunately, not our creation), and that's exactly where we were all day on Tuesday.  The sprawling campus looked more like a college university (it even has a football field, WITH FIELD TURF by the way, and a full court basketball gym) than a television network.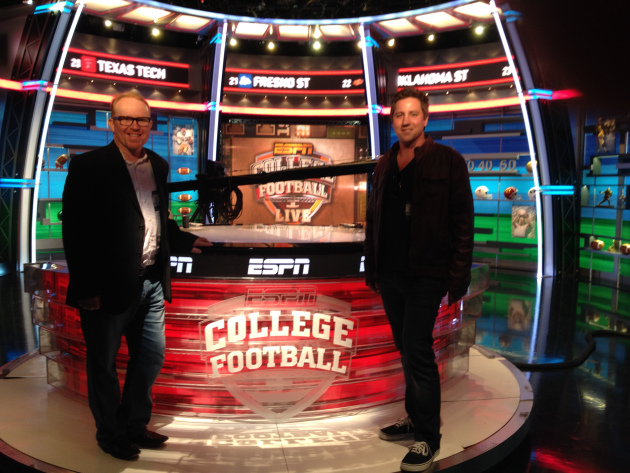 We also saw our good friends at Fox Business and spent a cool, autumn day in Greenwich, CT visiting with our partners at The Brand Gallery.
On a side-note, The Murrow Awards coincided with The Columbus Day Parade in Midtown on Monday, October 14th.  Even though Whitney and I struggled to make our way through the Stoney Brook University marching band on our way to Grand Central, it was a productive and eventful day/trip!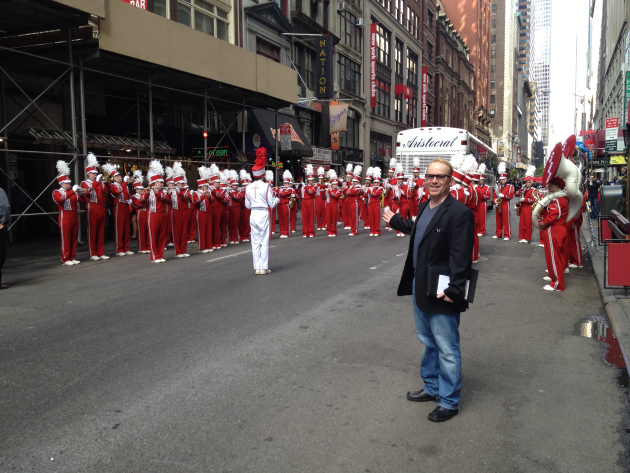 I would sign off with his trademark "Good Night and Good Luck", but I found a less-famous — but hilarious — quote by Murrow:
"We are in the same tent as the clowns and the freaks — that's show business."
See you all next year at the 2014 Edward R. Murrow Awards.